Who's Downloading CAD Files?
Over the last few years, you've probably noticed that the phone doesn't ring as often in the Sales Engineer bullpen.
There are still prospects out there, though — they're just now seeking the information they need online rather than calling manufacturers directly.
To tap into this shifting market, more and more manufacturers are offering easily accessible CAD (computer-aided design) files and rich product information online. In fact, our studies have shown that engineering and sourcing professionals are happy to share their contact information in order to view this valuable content.
Do Engineers Really Download CAD Files?
Because manufacturers often assume specification decisions are made prior to the design process, there's a common misconception that CAD files are only valuable to students and entry-level designers.
To test the validity of this assumption, Thomas conducted a study of more than 1,000 CAD models and 2D sales drawings downloads. These activities were collected from a large cross-section of manufacturers that provide 2D and 3D CAD models on their website.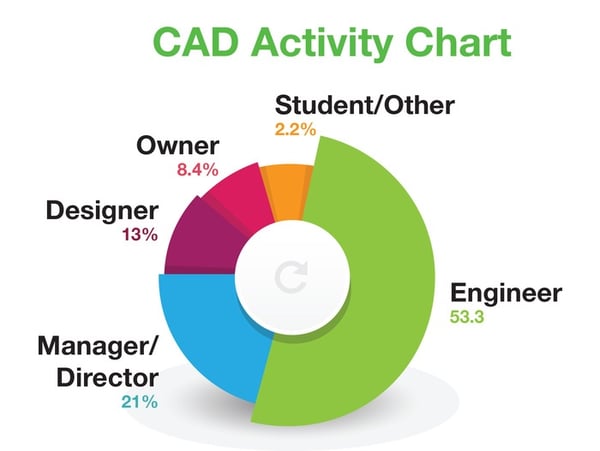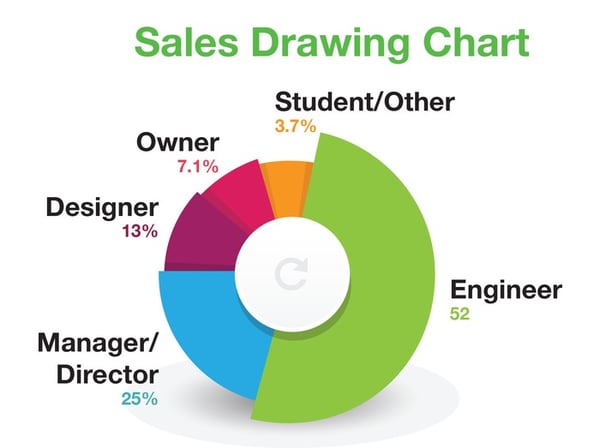 The results were enlightening: Designers and students, combined, account for less than 20% of CAD model downloads — just 17.30%, in fact.
Engineers are actually the primary downloader of CAD files, accounting for over half — 53.30% — of downloads in our recent study. Managers and directors came in next, accounting for 21% of all downloads.
What Does This Mean For me?
These results show just how many prospects are still out there; they just need the right information at their disposal. CAD models are much more than free research aids for students; they can also be powerful lead generators.
Providing engineering and sourcing professionals with rich content and CAD files not only helps attract potential customers and increase exposure, it also illustrates your dedication to providing your clients with detailed, comprehensive information — boosting your reputation within the industry and establishing you as a reliable, knowledgeable manufacturer.
Learn More
To learn about our innovative 2D and 3D publishing technology, contact us for more information.
Did you find this useful?