Content is King: SEO for Manufacturing Companies
"I have a page for that but I'm not No. 1 on Google. Why?" "Wait, where do I need links from?" "Social media helps, right?" "I offer that product — why am I not ranking higher?"
These are all very common questions I hear when working with companies on their SEO strategy. And while we've chatted before on this blog about staying ahead of Google's updates and the best practices for industrial SEO, I can't help but want to emphasize the most important piece of your website: content.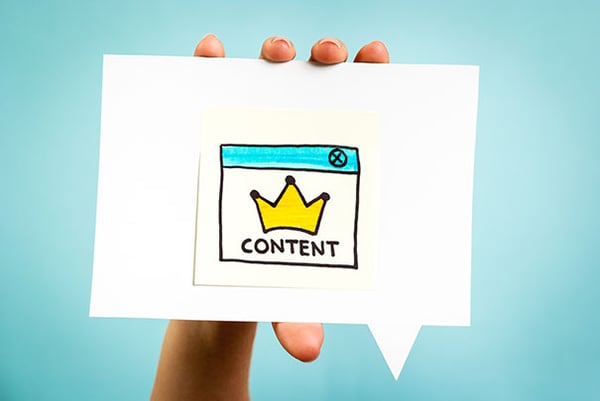 I set the expectations with clients by explaining that links are valuable and show your place in the world as it pertains to your business and industry, but without a lot of good content — website pages, blog posts and more — you won't see any growth. If you have hundreds of product pages but no strong content to back it up, you face a serious chance of being ignored regardless of how relevant it is to someone searching.
This is crucial for the industrial space, where we typically focus on delivering information as quickly as possible; engineers do not tolerate fluffy content. While it's useful to have a short table outlining the exact specs of your products or machines, this is not enough. When you start to generate thousands of pages of content for products that are only slightly different, the thin nature of table-based data becomes an increasing issue over time.
For example, if you are a distributor of drill bits you will have many pages that are 99 percent duplicate if you only change the diameter of the bit. The material it is used to cut, OEM brand, length, etc. will all be identical. Unique content for each component is critical when targeting organic SEO success. This was the simple focus of the Panda algorithm update way back in 2011 — providing a further confirmation that content is the true foundation for SEO.
Thin content is your locked door to organic traffic growth. The good news is you hold the key and can choose to unlock that door with some planning and hard work — and it can be as easy to kick off as adding content with a free profile on ThomasNet's online supplier discovery platform. But as usual, there's much more to your search engine strategy than just perfecting one aspect, so I suggest you contact us to talk through.
Did you find this useful?