4 Things Manufacturers Should Look for When Hiring New Employees
With the manufacturing sector on the upswing and reshoring initiatives continuing to add new jobs, unemployment within the industry is at a historic low. In fact, research shows that 2 million new manufacturing jobs will be created over the next decade.
So what should business owners and managers be looking for as they seek to fill these positions? Read on for an overview of the most important new-hire skills.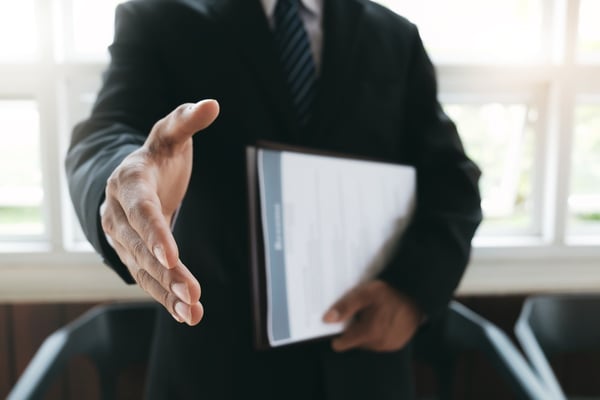 1. Problem Solving
Most manufacturing companies are looking for workers capable of making smart, in-the-moment decisions in order to quickly address unforeseen issues before they cause larger problems. Look for candidates with a proven history of problem-solving; not only will this benefit your business, it will also serve your clients; customers will feel confident in your capabilities if they know they're working with someone who can tackle issues as they arise.

Supervisors can't always be on hand to handle every issue, so it's important to surround yourself with skilled professionals you trust to get the job done. And to keep pace on the shop floor, workers must be capable of thinking on their feet; seeking candidates with quick decision-making skills will help ensure smooth, efficient operations throughout your whole facility.
2. Attention to Detail
It goes without saying that most jobs, no matter what the industry, require attention to detail. But in the manufacturing sphere, in particular, attention to detail — or lack thereof — can make or break product quality. And if new hires will be operating heavy machinery, it's even more important to seek out detail-oriented, meticulous workers, as precision is the number-one priority in these critical situations.

Attention to detail will also help ensure optimal production speeds, keeping downtime to a minimum and boosting overall productivity. Not only is attention to detail important for your products, it's also important for ensuring optimal safety on the shop floor.
3. Flexibility
Newly hired manufacturing professionals should be open to being cross-trained in various disciplines; this shows a commitment to constant improvement and a desire to continue learning. The more job functions a worker can handle, the more valuable they are. To keep up with the competition, continual innovation and improvement are key — and this starts with your employees.
4. Technical Aptitude
In the manufacturing and industrial sphere, technologies evolve quickly. Today, things like the Industrial Internet of Things (IIoT) and 3D printing are just as much a part of the industrial landscape as machines and assembly lines.
Having employees with the technical skills necessary to thrive, and adapt, in this new, digital-driven landscape is essential to their success — and yours.
Learn More
Having the right talent on your side is critical in today's manufacturing industry. To learn more about what it takes to thrive, download our free eBook, The 4 Keys To Industry 4.0 Success.
Did you find this useful?