The 5 Big Cybersecurity Risks Faced By Small Businesses
Over the past few years, some of the biggest brands in the world — Facebook, eBay, Target, Equifax, and many others — have become the victims of highly publicized, and extremely costly, cyberattacks. While these brazen attacks on big businesses garner a lot of media attention, the truth is that small- and medium-sized businesses are actually the biggest victims of cybercrimes and data breaches.
Cyberattacks Lead To Big Losses For Small Businesses
According to a study by Verizon, 61% of cyberattack victims in 2017 were small businesses, up from 53% in 2016. Another report, by Hiscox, found that 47% of small businesses suffered at least one cyberattack in the previous 12 months; while 52% of those firms actually experienced multiple attacks.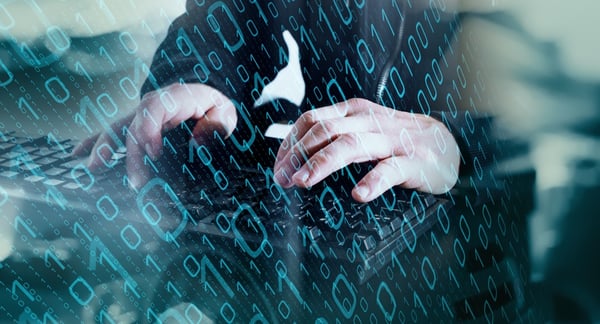 When a small business does fall prey to hackers and cybercriminals, it can be devastating. Per a UPS Capital study, cyberattacks can cost small businesses between $84,000 and $148,000. That type of loss is hard to overcome for a small company, as 60% of them go out of business within six months of a cyberattack.
---
"Cyberattacks cost small businesses between $84,000 and $148,000, on average."
---
Common Types Of Cyberattacks On Small Businesses
With these frightening statistics in mind, the first step towards not becoming a statistic is to understand the threats you face. While there are countless ways for hackers and thieves to launch a cyberattack and target your data, these are the most commonplace and pervasive:
1. Phishing:
One of the most common types of cyberattacks, Phishing is a method of gaining personal information by way of deceptive emails. These emails, which seemingly come from trusted sources, aim to trick you into taking an action — normally clicking on a link or downloading an attachment. Once you do, your sensitive data is exposed.
2. DDoS Attacks:
Distributed Denial of Service, or DDoS, attacks occur when hackers overwhelm a web server with fraudulent traffic. One of the biggest DDoS attacks ever occured in 2016, knocking sites like Twitter, Netflix, PayPal, and Reddit offline for the better part of a day.
3. Man In The Middle Attacks:
In order to view content online, web browsers must send information back and forth with web servers. When this information is left unprotected, it can be stolen and manipulated by unauthorized third parties — commonly known as a "Man In The Middle." One of the best ways to prevent these types of attacks is to ensure the sites you visit — and your own website — have migrated from HTTP to HTTPS.
4. Malware & Ransomware:
Malware is any kind of malicious software that can infect a computer or network. There are many common types of malware — viruses, trojans, worms, keyloggers, and spyware — and they are getting more difficult to contain. Having an anti-malware and anti-virus suite protecting your data is therefore a must.
Ransomware is sophisticated malware that can prevent you — or your employees — from accessing computers and systems. Hackers ask for exorbitant ransom in exchange for giving you access to your property and your data.
5. Insider Hacking:
Your employees, contractors, and even clients likely have access to some parts of your network and databases. They can leverage their existing access to look for vulnerabilities, try to break into systems that they are prohibited from entering, and ultimately steal valuable data.
Explore The Risks Facing Your Manufacturing Business
For small manufacturing firms and job shops, cyberattacks can be costly. However, in today's increasingly digitized industry, they are not the only risks you face.
Download our free eBook, The Six Biggest Risks Facing Your Manufacturing Business Today, to explore these risks and find out how to avoid them.
Did you find this useful?