Choosing A B2B Marketing Automation Platform: HubSpot Vs. Pardot
To stay ahead in today's increasingly competitive B2B marketing landscape, automation is vital. Marketing automation software allows companies to automate various marketing tasks, such as emailing specific contacts or posting on social media.
Not only is this great for eliminating the boredom factor (no more repetitive emailing jobs that leave you blurry-eyed and dazed), it's also great for creating a more dynamic, multichannel marketing strategy. And through automated tracking and data collection, companies gain better insight into prospects, enabling them to fine-tune and personalize their offerings as needed in order to reach valuable leads.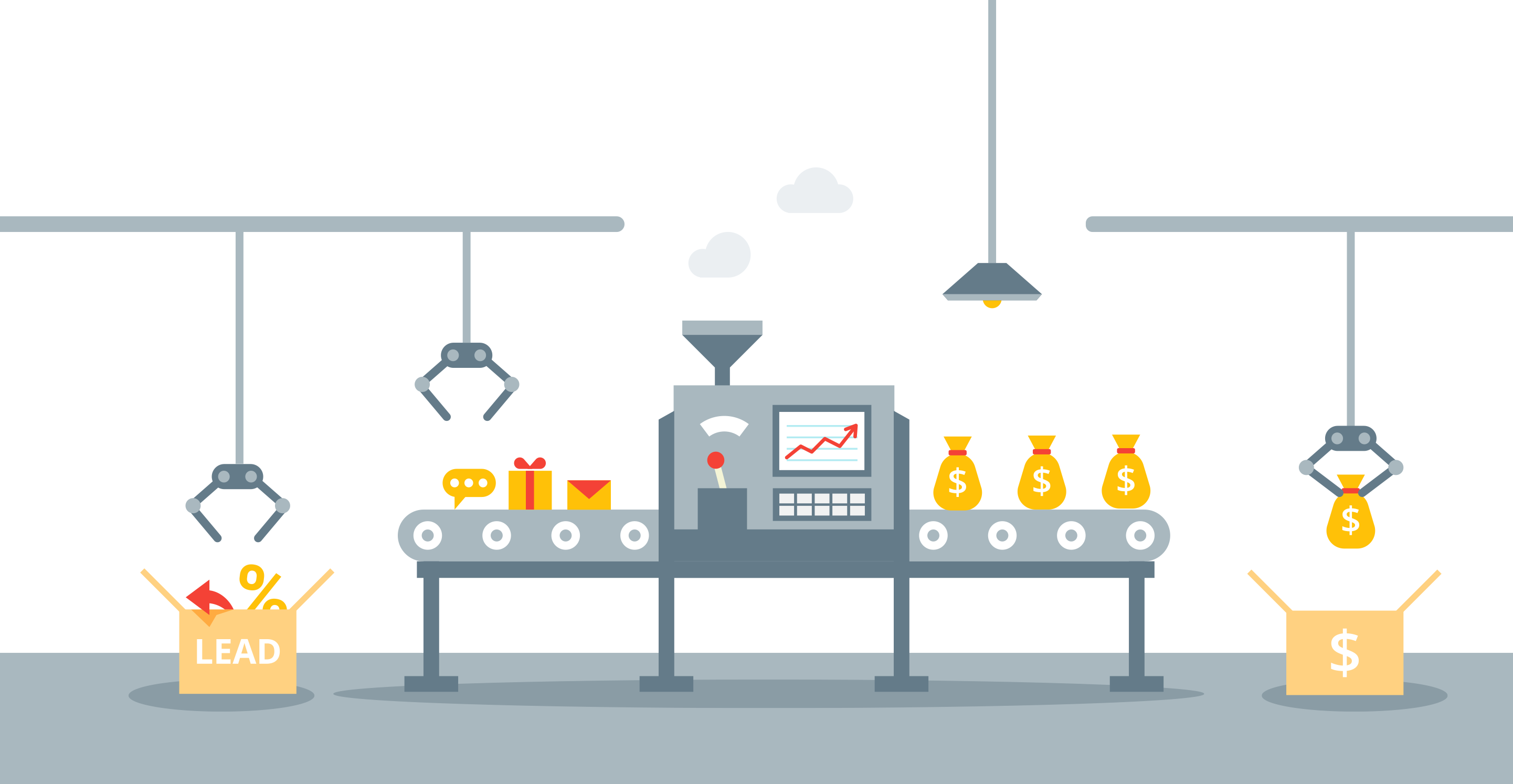 HubSpot Vs. Pardot: What Are The Differences?
Website Hosting
By consolidating all digital marketing efforts into one platform, HubSpot users can provide personalized experiences for their leads. HubSpot's Content Management System (CMS) offers smart content, allowing for companies to adjust the content of online visitors when they visit the site, depending on their preferences. For instance, if a lead returns to the website and we know what industry they primarily work in, we can cater the content they view on the website to that specific industry.
At this time, Pardot does not offer a CMS tool. That's not to say creating dynamic website content based on contact properties is impossible to do with Pardot. In fact, for companies with their websites hosted on WordPress, Pardot offers a WordPress plugin so users can insert dynamic content based on a lead's properties (i.e. industry, location, lead score, etc.).
Speaking of Wordpress, Here are 8 Reasons Why You Should Use Wordpress For Your Industrial Website
Creating Calls-to-Action
One key differentiator between Pardot and HubSpot when utilizing lead generation tools is the ease of use when it comes to calls-to-action.
As you know, CTAs are button or text-based images that lead to your landing pages — they grab the attention of your website visitors and help them find your landing pages.
In Pardot, CTAs must be created outside of the platform and coded with a tracking URL to measure clicks.
Meanwhile, HubSpot allows not only creation but segmentation from using CTAs — this can be very beneficial if you want to track a user's journey throughout the website to see which CTA buttons they clicked.
Recommended: 30 Industrial Lead Generation Tips, Tricks, And Ideas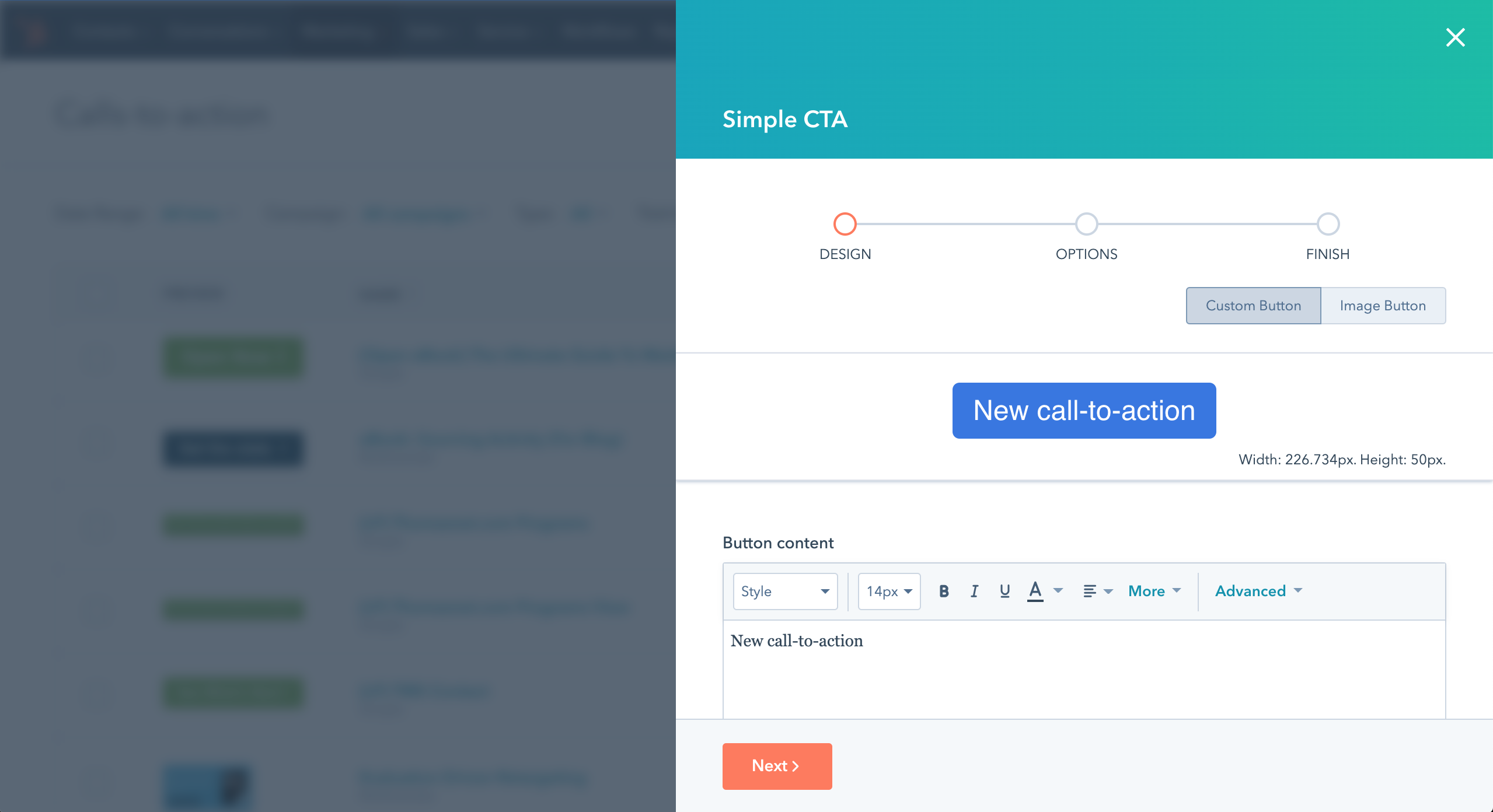 Reporting Tools
Pardot provides a high-level lifecycle report, showcasing the trickle-down effect of website visitors, prospects (visitors who converted to known contacts), marketing-qualified leads, sales-qualified leads, and won deals. Pardot users can measure the average time it takes to convert leads throughout the sales cycle to help identify pain points.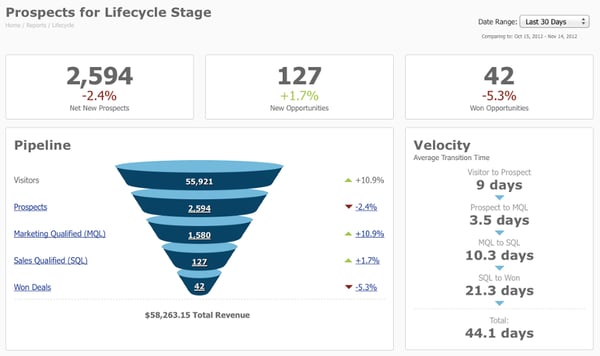 While HubSpot has always provided comprehensive reports, for many years, the platform lacked the same high-level view of lifecycle stages that Pardot could display. However, more recently, Hubspot has incorporated its own easy view lifecycle stage reporting. The report allows you to drill down and see where prospects are in the buying journey from subscribers to customers.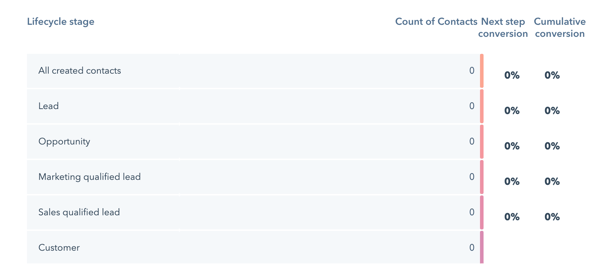 Within the email tool, HubSpot users can view click maps for emails sent. The email click map shows HubSpot users which links and CTA buttons received the most clicks. This tool provides marketing teams with a deeper understanding of their audience to understand what type of content they are interested in.
Additionally, within the HubSpot CRM, sales teams can track deals through the sales process. The deals tool allows companies to track individual contacts associated with contracts, as well as view all interactions with emails, website views, and form submissions within each contact's profile.
4 Things To Consider When Choosing A Marketing Automation Tool
Streamlined processes, more efficient outreach, and time and cost savings are all part of the deal, no matter which specific automation tool you choose. But how do you decide on the best option for your company? Consider these four key factors.
1. Available Budget
Before you start comparing automation options, first take a look at your budget. (Everyone's favorite task, right?) How much can you realistically afford to spend on marketing automation? Keep in mind that the bigger your contact database, the more automation vendors will charge you.
Take the time to do some research on your top automation picks and see what each one offers; specific services and available tools will vary from platform to platform. Keep in mind that many leading vendors offer several different pricing tiers, which can be especially useful for smaller businesses or those working with tight budgets.
2. Most-Needed Tools
Every marketing platform is different; be sure you pick one that's directly useful for your specific needs and goals. Is your company interested in revamping email or social media strategies? Are you looking for an automation system that streamlines all of your marketing processes? Or are you focusing on improving sales strategies?
Meet with your team to brainstorm top priorities and the goals you're hoping to reach; this will help you pinpoint the automation features you should be looking for and narrow down your options.
3. Integration Opportunities
Maybe your company is already working with some great automation tools. If this case, it's essential to know whether they'll integrate with a new system and, if so, how they will integrate. You don't want any unpleasant surprises down the road.
First, make sure the automation system you choose has application program interface (API) integrations for the systems you're currently using. For example Google Maps APIs allows developers to embed maps into web pages using JavaScript or Flash. All of the valuable tools you have in place now — whether they're webinar, social media, or customer relationship management (CRM) tools — may be negatively impacted if a new system doesn't sync well. And don't just focus on your marketing team's systems; check in with sales and other departments as well to see if a new automation platform would integrate with their tools.
4. Ease of Use
A marketing automation platform shouldn't be confusing or overly time-consuming to figure out. That would kind of defeat the purpose of automation, wouldn't it?
Research how long it will take to onboard a new system, and check out reviews or discussions among fellow industry professionals who have implemented the system themselves. If you have trusted connections in the industry, reach out to them personally to ask about their own experiences with similar systems.
Another Angle: How To Keep Up With Technology Trends
If possible, ask the marketing automation company for a 30-day trial; this will allow you to test usability and functionality and get a feel for what it would be like working with the system daily. This is also helpful for test-driving the company's customer service; if they're unresponsive, unhelpful, or just plain rude at this point in the game, you probably don't want to be doing business with them. More specifically, see what their phone or online-support hours are like and whether they align with your own business hours.
Brands that create personalized experiences by integrating advanced digital technologies and data for customers are seeing revenue increase by 6% to 10%
Learn More About Marketing Automation
With many marketing automation tools out there, we've just broken down the key differences between two of the major players in the game, Pardot and HubSpot. While there are many things to consider when choosing between the two, we hope this helps you narrow it down. Pardot does provide seamless integration with Salesforce and provides a high-level view of the lifecycle of a visitor-turned-deal; there are a number of limitations within the marketing tools. By hosting a number of marketing tools within its own platform, HubSpot allows users to create personalized experiences for leads and users can measure every marketing tactic through comprehensive reporting tools.
According to a study by Seismic and Demand Metric, 80 percent of marketers said that their content marketing objectives are better met when content is personalized. Moreover, according to BCG, brands that create personalized experiences by integrating advanced digital technologies for customers are seeing revenue increase by 6% to 10%. A marketing automation tool and coupled with content marketing experts will help accomplish just that.
Not sure what tools you should be focusing on for your company's needs or just having trouble getting started? Reach out to one of our industrial marketing and sales experts today; we're more than happy to give you more insight to how other B2B manufacturers are handling their leads.
Did you find this useful?