4 Annoying Things Your Buyers Want You To Stop Doing
The industrial buying cycle can be a long and complicated process. As an industrial marketer, it's your job to guide your prospective buyers at every step of their search.
You want to do everything you can to stay top of mind with those buyers throughout that process, from entry-level research to final purchase. The key to remaining at the forefront of the search is serving up helpful content and actionable information where and when buyers need it.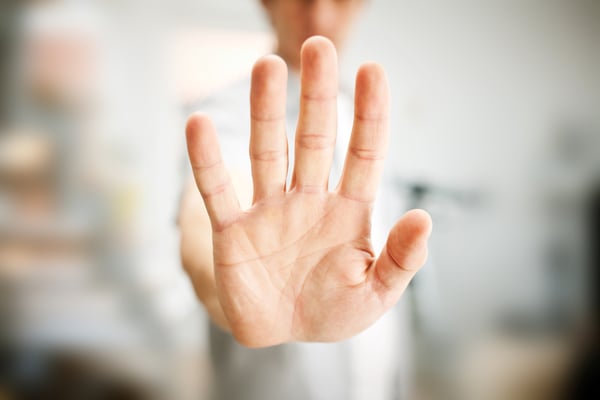 However, if you don't have the right approach, these efforts can often come across as more annoying than helpful.
Don't make that mistake. Here are four annoying things your buyers want you to stop doing.
1. Being Purely Promotional
Don't just talk about yourself and your capabilities — that's boring. Talk about your buyer and the challenges they're facing. Show how you can actually help a potential customer solve their problem or benefit their company. If you're not sure where to start, pick one problem that you know many of your buyers are facing and write a blog post about it.
2. Not Taking No For An Answer
Being responsive to feedback is essential. If you've been calling or emailing a prospect and they indicate they don't want to be contacted, you need to respect that. It's not only the right thing to do — it's the law.
Instead of ignoring their request, try to gauge expectations — why aren't they interested, and is there a time you could call again without being a pain? Gathering this type of feedback will help you fill potential holes in your messaging and strengthen your value proposition for buyers throughout the funnel.
3. Not Aligning Your Messaging to Their Needs
Remember that blog post about your customers' challenges? Your customers have specific needs, challenges, and goals, so all of your marketing efforts should resonate with them on a 1:1 level, just like that blog post.
Each piece of content you create should have a specific audience in mind; you need to speak to engineers differently than you would speak to OEMs or MROs. Developing a few key personas will help you focus your content and hone your messaging with every touch. If you already have a sizeable list of contacts, you should segment it into meaningful buckets so your emails are specifically targeted by persona too.
4. Being Repetitive
Are you saying the same thing over and over (and over and over) again? Not only is your repetition annoying your customers, but it's probably driving them to tune you out entirely. If your message didn't resonate with them the first or second time, chances are it won't the third, fourth, or tenth time. It's time to refresh your messaging by approaching it in a new, unique, engaging way.
Maybe you were being too promotional instead of listening to your customers. Change up your content: your email subject lines, your downloadable offers, and your value proposition. Better yet, run some A/B tests to see what is resonating with people and iterate from there.
Learn More About What Your Buyers Want
You wouldn't want to be on the receiving end of any of these marketing tactics, and neither do your buyers. This perspective — and the ability to put yourself in the shoes of your buyers — can go a long way toward winning more business.
To that end, we recently polled more than 250 verified buyers to get their input on how they search for new suppliers, how much they spend, and their advice to suppliers. Download our 2019 Industrial Buying Habits eBook for this invaluable insider insight.
Did you find this useful?