How To Create Effective Content For Industrial Companies
You've likely heard it before, but we'll say it again: Content is king.
Even in the manufacturing and industrial space — where relationships and word-of-mouth referrals kept companies going for so long — content marketing is part of an effective strategy to drive high-quality leads and dream customers to your website.
Creating effective, strong content and engaging prospects is so essential to businesses that there are numerous books, webinars and entire conferences dedicated to getting marketing and sales professionals from across the globe up to speed.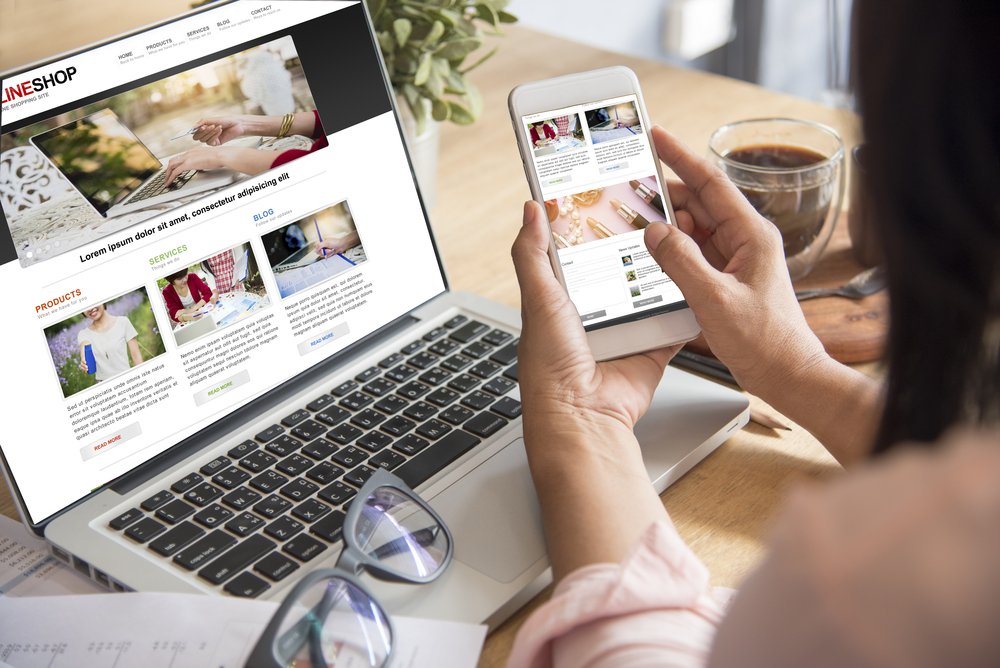 Beyond being the best way to connect with your prospects, content is key (literally) for SEO and improving your positioning across search engines. It also allows you to develop your brand further. Ask yourself: What do you want your business to be known for? What message and tone do you want to convey to your prospects? Who do you want your audience to include?
Begin With A Clear Goal And Plan
Is the end result to get more customers to contact you, or to attract better qualified customers? Do you want to promote your core product line, or build your reputation in a new market? Determining these goals will help you better understand your audience and consequently strengthen your content.
Every growth initiative should have a clear plan. Establish who will create the content, when they will create it, who will set up your various channels, etc. Successful content must be distributed on a regular and predictable basis. Whether you blog every day, week or month, a regular schedule provides familiarity and perhaps even anticipation among buyers.
The same goes for social media. Make it part of your routine, set reminders, and stick to it.
Provide Content That's Right For Your Prospects
Do you want to be perceived as casual, formal, conversational, technical, or something else? Pick a tone and style that makes sense for your company brand and resonates with your audience.
A great place to start is to determine a few personas for your customers. Throughout the buying process, consider which types of people you interact with or market to. These different roles should each become a target persona — or a representation of your ideal buyer based on their buying habits and existing market research.
To do this, think about their top priorities, stress points, and overall buying habits. As you develop your content, keep these characteristics in mind as if you were speaking to them directly. While reading content that targets them specifically and speaks to their individual needs, these personas — and the people behind them — will connect with your material and your business more easily.
Content marketing works best when you are not the subject. Speak about your industry, technology, trends and solutions. Aim to help others by educating and entertaining them. Be critical of yourself and your content, and you'll avoid turning people away with information they can't relate to.
Decide What Your Most Effective Form Of Content Is
Going back to the personas we just discussed, you should test out different kinds of content to see which are most effective at reaching your target audience. There's no one-size-fits-all, so try having a little fun with it — no one wants to read the same things all the time!
Instead of your usual blog posts, try out some listicle formats or Q&A interviews. Instead of a standard eBook, test out a step by step guide or an infographic. The last thing you want to do is bore your readers — the more interesting your content is, the more engaged they'll be with your content and your business.
No manufacturing company is too specific for content marketing. Even if your business focuses on a highly specific, technical field, your target customers (and personas) are out there. This means there are readers who are interested in learning more about your field, your business, and your offerings. We also highly recommend utilizing CAD assets to drive lead generation. CAD and BIM files are critical lead generation pieces for manufacturers of standard components and convert leads 2x more sales opportunities — learn more here.
Find A Writer Who Understands Your Industry
It can be difficult finding creative people who understand your products and services. The marketing services team at Thomas is comprised of talented in-house writers who have developed a deep understanding of all different aspects of the industrial field.
But if you're just starting to implement content marketing for your business, we recommend building a relationship with a select few freelancers (especially if your marketing budget is small) so the writers have an opportunity to develop a better understanding of your business rather than alternating between a number of different writers.
Dive Deeper: Industrial Marketing: Training In-House Vs Freelancing Vs Marketing Agency
Effective Content Has Varied Lengths
While this depends on your audience and specific topic, we recommend aiming for 600 words or more for blog posts (a good length for SEO) and over 1200 word eBooks or whitepapers.
You want to make sure you include enough information to provide value to your reader (and optimize for search engines), but you don't want to make your pieces so lengthy that the reader loses interest halfway through. The constant fear of "too long, didn't read" is a big consideration in content development.
Effective Content Also Includes Using Videos
Today, the power of video conferencing and video advertising are helping businesses stay connected with customers and continue to sell despite the economic conditions and travel restrictions from the effects the COVID-19 pandemic. The world of content marketing has evolved to encompass CAD assets, calculators, and videos to engage with more customers. More manufacturers are using videos to show their products and present tours of their factories — which have been resulting in big sales.
Learn More: The Importance Of Marketing And Advertising During Economic Downtimes
To increase manufacturers' market visibility, Thomas is offering free video production services to showcase a video on your Thomasnet.com company profile and connect with more buyers online. Check out the video example of a factory tour for Precision Waterjet & Laser below. Don't have a Thomasnet.com company profile yet? Sign up for free here.
Content Marketing Will Help Your Growth Strategy
Providing the right content at the right time will produce real results. It's a strategy that takes some time, planning, and investment, but it will help you to establish your company as an industry thought leader and get your name out to new prospects.
The secret to content marketing is simple, but incredibly effective — answer the questions prospects are asking through your blog posts, website pages, etc. By creating content about what people wanted to learn, providing the answers and information they were looking for, nurturing your audience, investing in paid advertising campaigns and establishing credibility, you'll be on the right track to increasing the visibility of your brand and growing market presence. Download our eBook Content Marketing For Industrial Companies to learn more about effective content types.
Did you find this useful?