Inbound Marketing Case Study: How One Manufacturer Increased Leads by 285%
If you were to ask any business leader what their main goals for their company are, a majority would focus on increasing sales and leads. In fact, even if they mentioned other goals, such as improving website performance and SEO, or redesigning a website for better user experience — the main objective behind these actions is to get more people onto the site, ideally leading to more sales.
For Corrugated Metals, Inc., these were the goals in a nutshell. But as with many companies in the industrial space, carving out time to improve their online footprint was a daunting task. As a roll forming manufacturer creating necessary products for the construction, equipment, transportation, and defense industries, focusing on customer needs usually trumped their own business development.


Indentifying Goals and Opportunities
Eventually, the company decided to take a leap and venture into the previously uncharted territory of inbound marketing. First things first, the following corporate goals were outlined so that a custom industrial marketing program could be created:
Increase quality leads for the sales team
Increase sales revenue
Target opportunities from a specific industry for long term sales potential
Redesign the website to bring design and UX (user experience) up to date and increase engagement
Have accurate representation for all products online
Maintain and increase SEO
At the end of the day, all of these goals lead to one central aim — attract new and better business opportunities. But is an updated website and increased content really that important in the grand scheme of things?
The very first step of their inbound marketing strategy was to overhaul the company website and create a new, responsive design that was coded to display well on all devices — from desktop computers, to tablets and mobile phones. More and more customers are conducting product research on the go, so it is more important than ever to make sure your products are easy to browse on a smartphone. Even if you're still seeing most purchases coming from a desktop computer, chances are that people are looking at your products before they buy, and they're looking at them on a very small screen. Plan your website accordingly.
Tied into this, because so many people are searching for and comparing products online, you need to increase your digital footprint to be found by potential customers who may not know you exist. If a buyer is looking for a metal siding supplier, having a strong SEO strategy in place will help you appear in search results for that term. And once the buyer clicks through to your website, having an easy-to-use and attractive design and user experience is a must to keep them on the site.
But a successful inbound marketing strategy is NOT a one and done approach. In addition to the need to constantly keep up with new SEO updates and initiatives, a strong content strategy is another piece of the pie.
Creating Click-Worthy Content
For Corrugated Metals, this involved creating an active social media presence and posting informative blogs related to the industries they serve. This attracts attention from relevant professionals who may not be actively looking for a specific part or product, but who are just browsing headlines they find interesting. Therefore, since Corrugated Metals serves the construction sector, it makes sense to create content that revolves around energy efficient building materials, since that's something their audience might want to read about. All content should be high quality and interesting enough that site visitors will read all the way through. The longer they stay on your site, the more likely it is that they'll check out your other offerings and website pages.
For this reason, it's important to think of your blog as more than just a sales tool. The main purpose is to inform. We all read content because we want to learn something from it. Be that source of knowledge to keep readers coming back for more. Once you've attracted their interest and turned these visitors into leads, you can start nurturing them to move them through the sales funnel. This is an organic process, very different from the traditional cold calling tactics we've all had to endure. Instead of searching for prospects and reaching out directly, you're now drawing them in and letting them make the first move.
The Results
From creating an updated web presence and overhauling Corrugated Metals' SEO strategy and content reservoir, the company saw a 198% jump in website traffic, and an incredible 285% increase in leads. But that wasn't all — the quality of leads drastically improved as well, leading to a 321% increase in quote values. Because they were able to identify and target long term sales prospects through persona targeting and lead nurturing, they even lined up a potential million dollar per year customer with the possibility of 20 years of recurring sales.
These results can't happen in a vacuum, and require constant attention and reworking to maintain the successful momentum.
Want to learn more? Speak directly with one of our experts to determine how an inbound marketing strategy can help grow your business opportunities and discuss any questions you may have.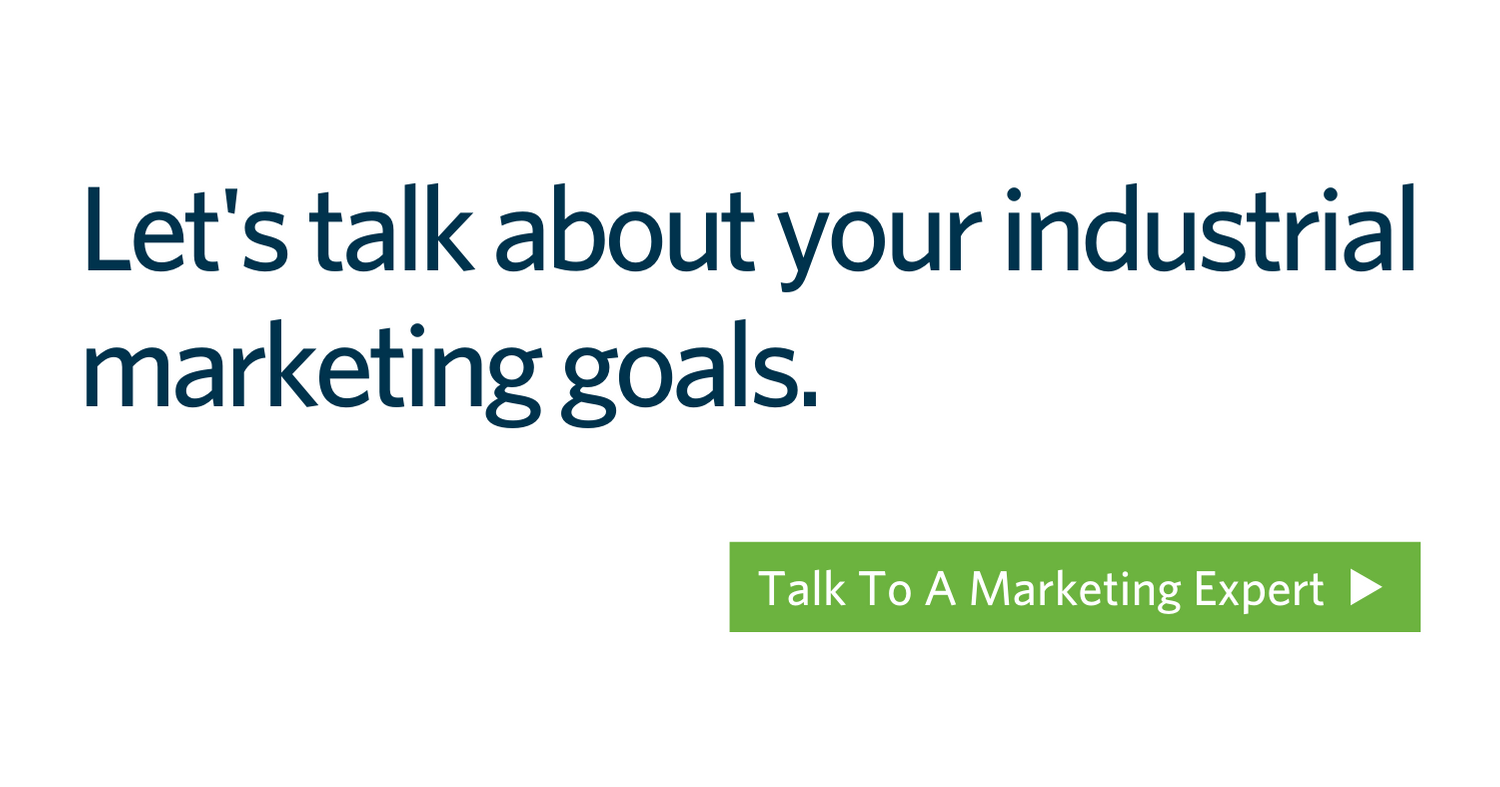 Did you find this useful?