Product Manufacturers: Are You Targeting Your Audience With The Right Content?
In the industrial space, marketing and sales leaders target three common personas: Engineers, Procurement Managers, and Plant MRO Managers.
Each of these personas has different primary concerns based around their job focus and function within their company. Let's take a look at these three personas in detail, so you can better understand your audiences and how to reach them.

Engineers — Primarily concerned with form, fit, and function. A design engineer's primary job focus is built around analyzing project requirements and developing different possible solutions to achieve their design intent.

Procurement Managers — Main concerns are cost, lead-time, quality and ongoing deliverability. They are responsible for identifying suppliers, ordering products, confirming delivery, and negotiating contract terms.

Plant MRO Managers — Buy for planned purchases and emergency orders. They are tasked with keeping the systems of a large plant or installation running smoothly through planned maintenance and upgrades, and also swiftly restoring service after a system failure.
What Does Your Audience Want?
Simply put, users want the best digital customer experience possible. But what exactly does that mean?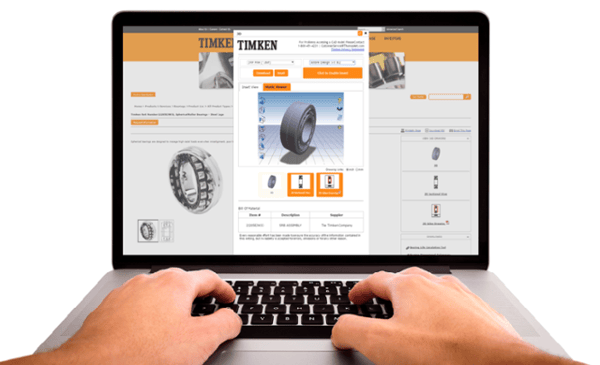 Industrial companies have a ton of complex data. From detailed product and material characteristics to 2D and 3D drawings, users need to have the ability to access this information with ease in a variety of formats across multiple devices. In an era where we expect information delivered to us easily, seamlessly, and quickly, the same applies to industrial users trying to access that data.
A seamless user experience is critical. If a Plant Manager is walking around his plant, he expects to be able to access and navigate your website and catalog easily from his smartphone, rather than taking the time to walk back into an office to browse on his computer.
They want simple data that's accessible where they want it, whenever they want it.
How Can You Deliver What Your Audience Wants?
PDF catalogs are no longer acceptable. An outdated method for storing product data, PDFs are static and inflexible, not to mention very inconvenient to download or view on mobile devices. Products and their specifications need to be able to be changed and updated in real-time.
The data you present to your customers must be dynamic to allow for easy, fluid, and real-time data integration into the systems and software tools they use. Allowing users to easily find the data they need via a dynamic eCatalog is extremely important. Supplying users with the rich CAD files, drawings and specs they need, allows them to do their jobs quicker and easier via a more streamlined approach.
Design engineers need to easily discover, configure, and insert 3D CAD models directly into their projects. Procurement and sourcing professionals need drawings and specifications to back up their purchases, all easily downloaded from your website. A dynamic eCatalog solves these problems.
What's In It For You?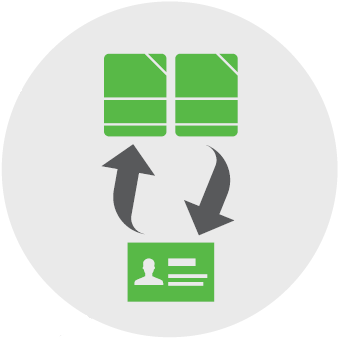 Leads. Because the data you are providing is so important to engineers and other sourcing professionals, they are more than happy to provide their contact information in exchange for this useful content.
Accessing potential customers' information will provide you with an excellent opportunity to contact them in order to help move along the sales process. If you know someone is interested in using one or many of your products, this gives your sales team valuable information to pursue them as a potential customer to secure orders and even upsell other products.
How Do We Get There?
Thomas's Navigator Platform is an innovative, database driven product information platform. Our dynamic eCatalog helps professionals find products by keyword, individual part numbers, performance characteristics, and detailed dimensions.
Most importantly, users are able to download specs, drawings and CAD models in over 25 industry standard formats, generated instantly from the most up-to-date data maintained in the Navigator database.
Contact us today to learn more about our tools and the services we provide.
Did you find this useful?