How To Utilize Business Mapping To Boost Industrial Sales
For three weeks in early spring, the Portland, Maine area was on edge. Fifteen armed robberies had been committed beginning on March 20, and the well-covered and cautious perpetrator had evaded security cameras — and law enforcement.
However, behind the scenes, local police and the FBI were developing a location-based profile in order to zero in on the robber. Fueled in part by basic map analysis — a database of known offenders, overlaid on top of a crime incident map — this profile would allow authorities to identify a likely home-base for the thief.
On April 13, authorities made an arrest.
Police departments regularly utilize mapping tools to help resolve perplexing and serious crime sprees. They do so because information viewed against an accurate map reveals patterns and suggests connections that would otherwise remain invisible.
However, the incredible power of map visualizations is not restricted to law enforcement. It also offers tremendous value for businesses as well.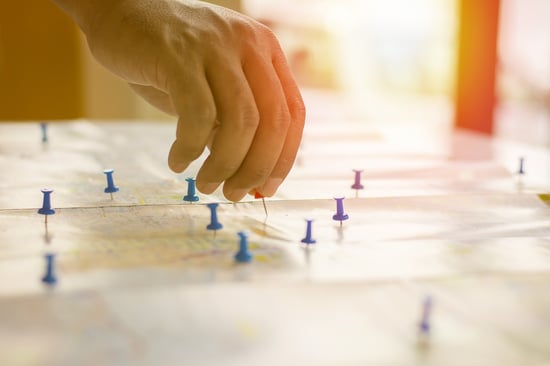 View Your Business from A New Perspective
Business maps ingest your organization's location data and convert indecipherable spreadsheets into colorful and meaningful maps, offering new perspectives on your company and potential sales opportunities.
There are several powerful and actionable applications of business mapping:
Sales Territory Maps: Shared sales territory maps connect company sales objectives with overall sales results. These compelling map views share company goals, encourage story-telling around sales success and failure, while driving accountability into the sales organization.
Market Analysis Maps: Marketing maps can combine current sales activity by location with Census demographics, enabling market profiles that define where your best potential for more sales success is most likely to occur.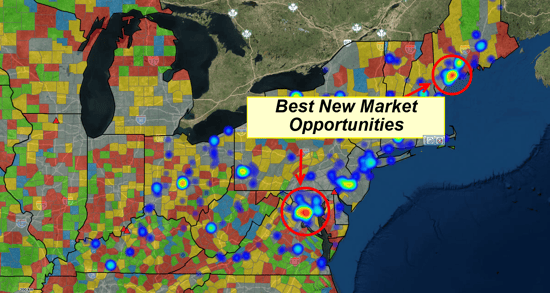 Strategic Planning Maps: Whether you're tasked with conducting brainstorming sessions or implementing a full-on SWOT analysis, business maps will instantly identify exactly where your business is winning and where you're not.
Your Competitors Are Probably Already Using Business Mapping
With the proliferation of cloud software services, business mapping software has grown incredibly affordable. As a result, many organizations — including manufacturers and suppliers in the industrial space — have already begun using the tools.
Researching the many mapping software options available in the marketplace can certainly be time consuming, but it can pay off by giving your business tremendous insight that you can't glean from any other source.
Did you find this useful?