7 Ways To Get Blog Post Ideas For Manufacturing
One of the best ways for you to reach out to your customers and provide them with information about your business or manufacturing processes is through valuable marketing content. A blog will not only allow you to provide customers with information, but it will also give you a chance to incorporate a variety of well-positioned keywords into your content. The keyword-rich content you produce through blogging will showcase your expertise and raise your website's authority.
Using trending keywords in your content is a great way to boost the ranking your website has on powerful search engines. However, it's important to note that blogging alone typically does not gain visibility on its own. You should look to incorporate content promotion strategies alongside your content marketing.
One of the most common problems you will face when trying to keep a blog current is coming up with the right topics. Below are some of the things you can do when trying to come up with relevant and interesting blogs topics in the manufacturing industry.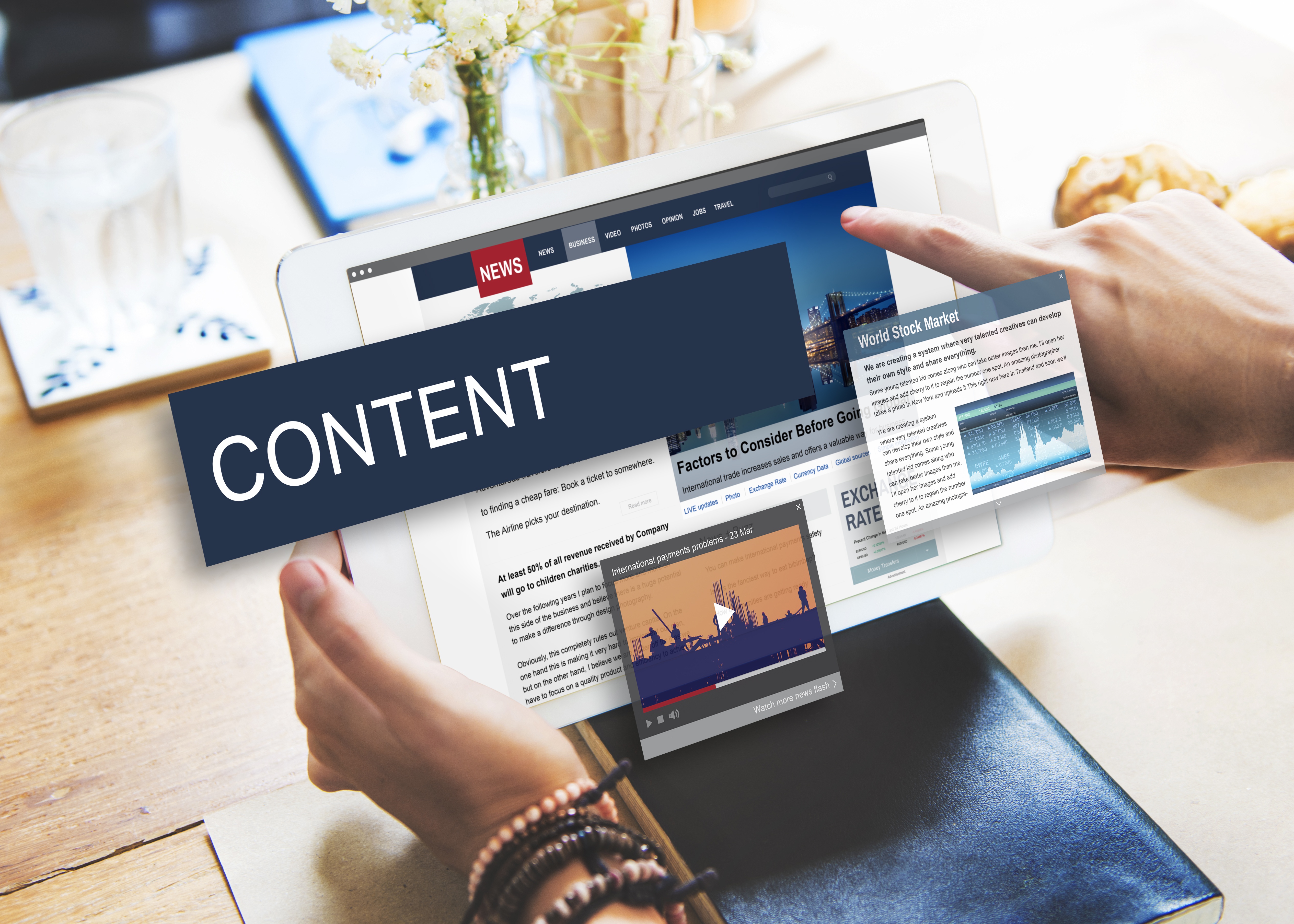 1. Make a Habit of Reading Industry Blogs and Publications
This might seem obvious, but the best thing you can do is to absorb as much information as possible from other blogs and publications in your industry. Reading articles on other publications is a great way to get ideas on what type of content to put on your blog.
Aside from Thomas, some other great resources are IndustryWeek, Nist, and more niche sites like Assemblies Unlimited for contract packaging.
Even if the topic of the blog you are reading is not entirely related to your industry, it can provide you with a few light bulb moments. With all of the blogs and online publications out there, you should have no problem finding some great articles to read and garner ideas from.
2. Taking Notes Can Spark Ideas
Your day is most likely filled with meetings, calls, and browsing various media outlets. Jotting down ideas is a solid way to spark ideas for new blog topics. In the modern age of manufacturing and technology, the flow of information is never-ending. By taking a moment and making notes regarding the information you are receiving throughout your day, you should be able to come up with great blog topics by thinking about how you would provide industry-specific solutions.
There are a number of apps, like Evernote, that will allow you to create simple text notes to view at a later date. Another phenomenal app is Grammarly to help with your writing. Getting familiar with the various apps out there for bloggers will allow you to keep track of topics in a comprehensive manner and keep your ideas flowing efficiently.
3. Reach Out To Your Customers
Most business owners fail to realize the well spring of information that their customers can offer them. Often times, a customer can let you know what they want, what they are looking for and what they feel is lacking in your company. Interviewing a few of your customers will allow you to figure out what type of blog topics they want to hear — and can serve dual-purpose as case studies and video testimonial content. They will be able to convey to you the challenges they are facing and how they think your business can help them get over these hurdles.
Speaking with your customers about their concerns will provide great ways to connect with them. In some cases, the customers you talk to will be more interested in the inner-workings of your business. Making blogs that explain vital parts of your business is a great way to attract interest from new customers — the inspiration is endless.
4. What Is The Competition Doing?
If you are just starting out in the world of manufacturing and industry-specific blogging, then the best thing to do when seeking guidance is to check out what your competitors are doing. Often times, you will be able to gain a variety of tips on what to do and what not to do by looking at your competitor's blog. Make sure you avoid blatantly copying their blog content. You will need to read the blogs and then take notes regarding how you can make it your own or use the very popular skyscraper technique to make a super-charged version of the topic.
5. Perform Simple Keyword Research
An important part of achieving success with your business blog is having the right keywords. If you are not using trending keywords in your content, it will be very hard for you to get the attention you are seeking from search engines. There are a number of tools that will allow you to get ideas on what type of keywords to use and the volume they have in search.
If you're running Google Ad, you should already be familiar with Keyword Planner to find the best keywords for your ads; it's a goldmine to find blog topics as well. There are even many free keyword research tools like Keywordtool.io and others. Once you get the information these programs have to offer, you can start to develop your own keyword strategy with relative ease.
6. What is Trending on Social Media?
Writing blogs on trending topics is a great way to attract a wider variety of visitors to your website. Making a habit of checking the trending topics on social media sites like Twitter or Facebook will allow you to stay on topic and appeal to a wider audience. LinkedIn is a strong social channel for industry-specific topics. You can follow companies and grow your connections to get ideas from others.
Incorporating your industry into trending topics will allow you to justify putting them on your blog. The time that you invest in researching these trending topics will more than pay off due to the traffic it can provide to your site.
7. Encourage Comments and Emails
At the close of each one of your blogs, you need to let the reader know you want to hear what they think. By doing this, you will be able to get a wide range of comments and emails regarding what readers liked about your content and what other topics they want to see covered.
Spending time reading over these emails and comments is a great way to get blog topic ideas and to get insight into what your audience wants. Be sure to monitor these comments regularly to prevent spam-filled messages from appearing on your blog.
In order to make your blog a success, you will have to invest time and effort researching topic ideas. Seeking help from a marketing professional like an industrial marketing agency to help with things like search engine optimization can also help you immensely in getting the web traffic you need. They'll also be able to help you set up the blog on a reliable content management system, like WordPress. These few tips should get you well on your way to creating — and maintaining! — a blog with topics that keep your industrial readers coming back for more.
Did you find this useful?