The BMW Supply Chain Breakdown: What Happened?
It's no secret that having transparency into your supply chain is essential to mitigating risk. In fact, companies are investing in supply chain visibility and collaboration tools at a faster rate than any other supply chain discipline, putting their money where their risk is.
Clearly, companies are taking transparency seriously in an effort to stay plugged in to their suppliers. However, in order to ensure a strong, steady and productive supply chain, having visibility into your own suppliers isn't enough – you need to have visibility into their suppliers as well. This is especially true in industries that are driven by outsourcing in an effort to lower costs and shift production requirements.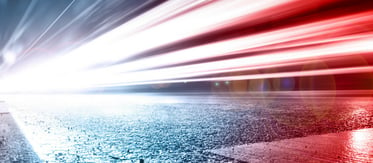 One major auto company recently learned this fact the hard way, which led to massive production delays, lots of unflattering headlines, and painful financial repercussions along the way.

BMW Production Comes To A Halt
Bosch, a Tier-1 supplier to many of the world's most well-known car companies, provides steering gears to BWM for use in their 1-Series, 2-Series, 3-Series and 4-Series compact cars.
When Bosch was unexpectedly unable to meet BMW's demands for the steering gears earlier this year, it wreaked havoc on both companies.
Production at many of BMW's plants around the world either slowed down or came to a halt altogether, and output remains hampered to this day. Now, BMW is seeking compensation from Bosch to make up for lost sales and the cost of the extra shifts that will be necessary to ramp up production.
The Increasingly Fragile Supply Chain
Markus Duesmann, a BMW board member in charge of purchasing and supplier network, issued a statement illustrating the delicate nature of today's increasingly complex and global supply chains.
"Automotive value chains are international. An interruption in delivery of parts from a partner in Europe can therefore also have implications in China," said Mr. Duesmann.
"The vehicle is not complete until all parts, most of which are supplied "just-in-time", are installed. It is, therefore, understandable how a missing part – even if only a small one, as in this case – can have a major impact."
Financial Instability Leads To Volatility
While BMW is blaming Bosch, Bosch is pointing fingers at one of its own subcontractors, Albertini Cesare (AB). AB manufactures the aluminum casings for the steering gears. Reports indicate that AB's financial instability contributed to the production delays.
To rectify the issue, and to gain greater control over its supply chain, Bosch is purchasing AB outright.
"Bosch has opted for the purchase, as we want to ensure a reliable supply of castings for electric steering gears in the future," a company spokesperson said.
Don't Go Down The Same Road
The plight of Bosch and BMW underscores the need for today's procurement professionals to understand as much as they can about every facet of their supply chain, from top to bottom. That requires building strong relationships with your existing suppliers and thoroughly vetting new potential partners.
Mitigating risk also demands that buyers look beyond the product and service capabilities of suppliers in order to assess their financial and operational stability. THOMASNET.com recently partnered with Dun & Bradstreet to make this process easier by developing Supplier Evaluation & Risk Reports. Combining detailed company capabilities information from THOMASNET.com with financial risk data from Dun & Bradstreet, these reports are an insightful and invaluable tool that can help prevent disruption and identify reliable, trustworthy partners.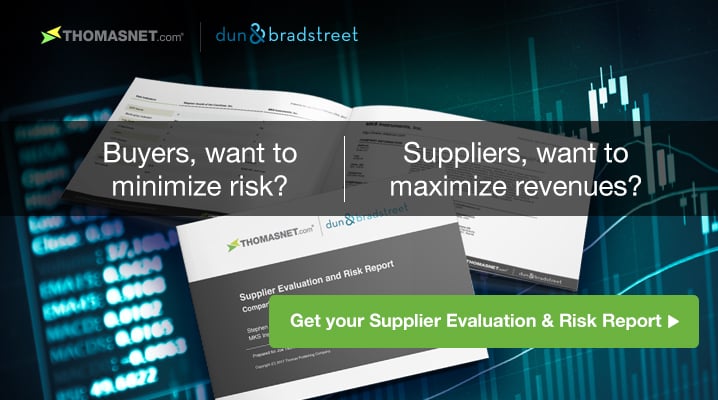 Did you find this useful?