How To Become A Defense Supplier
Did you know that the Department of Defense (DoD) spends more than 60 percent of the federal procurement budget eligible for small businesses? In the 2017 fiscal year, DoD awarded more than $60 billion in prime contracts to small businesses.
From anonymized sourcing activity across Thomasnet.com, Thomas Industrial Data shows the Aerospace & Defense Industry is a rapidly evolving field. Continued military spending growth is a sign for suppliers to secure ongoing business and tap into new market opportunities — but today, businesses continue to shift in their sourcing as they pivot to help the country combat COVID-19. Read on to learn how you can become a part of the solution.

---
Editor's Note: If you're sourcing suppliers for COVID-19 items, click here for those manufacturers and distributors. If your industrial business can support the production of essential supplies to combat the COVID-19 outbreak, please complete this form to notify us of your availability and willingness to dedicate resources. Thomas is working with State and Federal Government offices to help mobilize manufacturers to deliver supplies and services.
---
Checklist For Contracting With The Department Of Defense
If you're planning on targeting more businesses from the defense industry, then you are most likely very familiar with requirements for ISO certifications, ITAR, and First Article Inspection (FAI). After all, you must comply with these to even be considered as a supplier. Let's go through other must-haves the DoD lists as checklist items for getting into the defense industry space and doing business with the DoD:
1. As a small business, explore programs with the Small Business Administration (SBA).
If you're a small business, consider seeking advice from the Small Business Offices. The DoD's Procurement Technical Assistance Program was created especially to help small businesses compete for and execute contracts with DoD and other federal agencies. Most of their services are free and help you prepare for meetings with contracting officers and program managers.
2. Identify your product or service.
Review the Federal Acquisition Regulation (FAR) and the Defense Federal Acquisition Regulation Supplement (DFARS) to make sure you have the right codes for your products or services — Federal Supply Class or Service (FSC/SVC) codes, the Product Service Codes (PSCs) and North American Industry Classification System (NAICS) codes.
3. Obtain a Data Universal Numbering System (DUNS) Number and register in the System for Award Management (SAM).
A DUNS number and SAM registration are must-haves to do business with the Federal Government — there's no cost to register. SAM registration gives you the opportunity for fast electronic payment of your invoices.
4. Obtain a Contractor and Government Entity Code (CAGE) or NATO Contractor and Government Entity (NCAGE) Code.
When you register in SAM system for the first time, you will obtain a CAGE Code if you're a U.S. vendor or an NCAGE Code if you're a foreign vendor.
5. Identify current DoD procurement opportunities.
Did you know the DoD updates their website with contract opportunities valued at $7 million or more every day? Check out DoD's contracts here to stay updated on what's coming down the pipeline.
6. Familiarize yourself with DoD contracting regulations and procedures.
Browse the Federal Acquisition Regulation website and the Defense Federal Acquisition Regulation Supplement (DFARS) page for procedures, guidance, and information.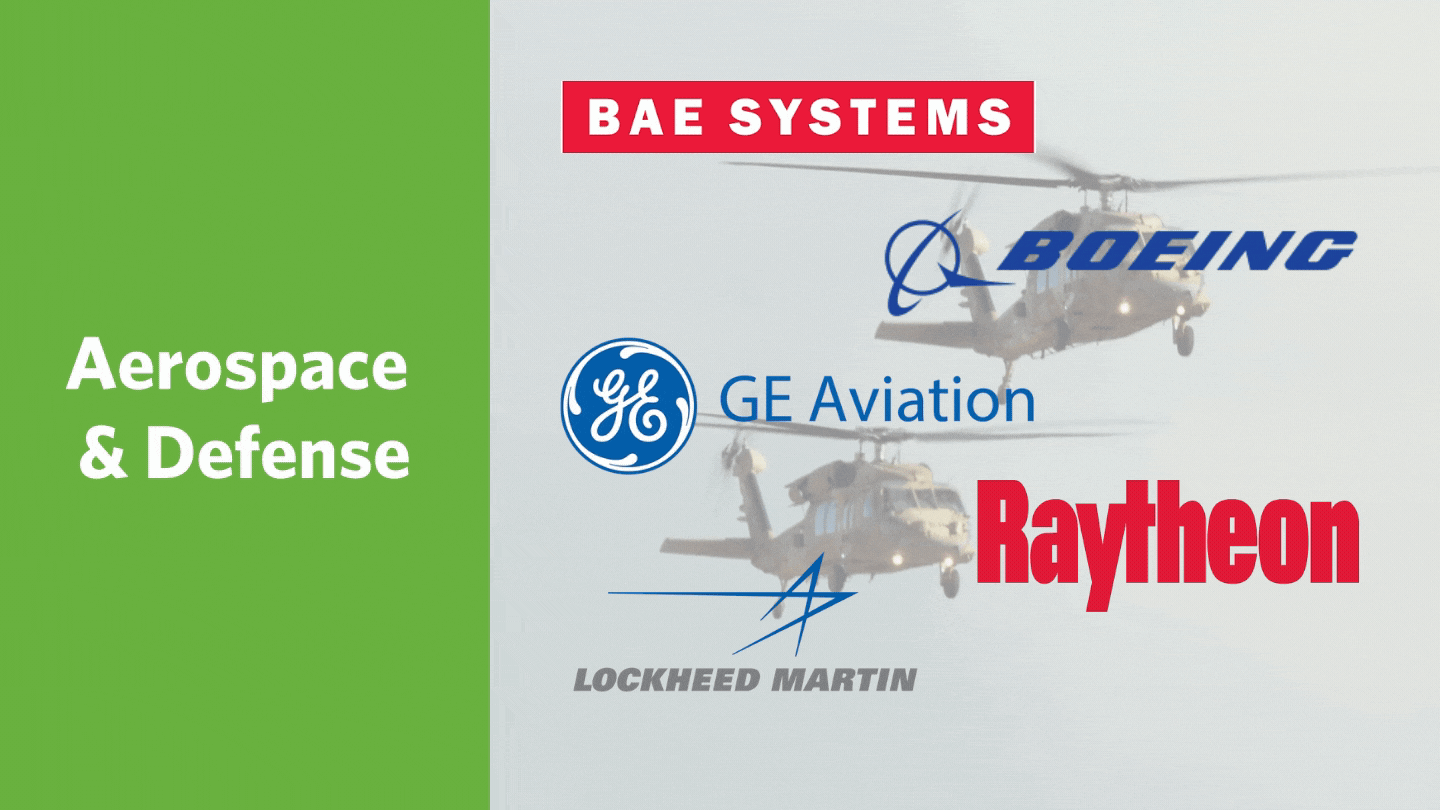 7. Investigate Federal Supply Schedules (FSS).
According to the General Services Administration (GSA), Federal Supply Schedules (FSS) are long-term government-wide contracts with commercial firms providing federal, state, and local government buyers access to more than 11 million commercial supplies, products, and services at volume discount pricing.
As the acquisition arm of the federal government, the GSA plays a vital role. When commercial businesses and suppliers sell goods and services to the federal government through GSA, different kinds of contracts are used for different purposes. It is one of the largest procurement programs and the most preferred for commercial products and services. For buyers, the Schedules saves time and money. For prospective contractors, the Schedules are a direct link to the government procurement community. Check out the Federal Supply Schedules here and visit GSA's resource, How To Sell To The Government here.
8. Explore FedMall Contracts.
FedMall is an eCommerce ordering system for the DOD, Federal, State, and authorized local agencies. Check out FedMall's requirements to see how you can become a supplier. At a minimum, you will need a valid authentication certificate, a valid CAGE code and an active SAM registration (steps 3 and 4 above).
9. Seek additional assistance, as needed, in the DoD marketplace.
In addition to the Office Small Business Programs, there are other important resources to help you become a defense supplier, including Defense Pricing and Contracting (DPC) and Federal Procurement Data System-Next Generation. The more you research about defense and aerospace industry challenges, the better you'll be at identifying potential opportunities, marketing to them, developing proposals, and winning contracts.
10. Look for subcontracting opportunities.
Some government contracts require large companies to subcontract with a small business. The DoD encourages suppliers to consider subcontracting opportunities to create a pathway into federal contracting. Check out SBA's website for more info on prime and subcontracting opportunities.
11. Investigate other DoD contracting programs.
Research other opportunities to get into the defense supplier space such as the DoD Mentor-Protégé Program and the Historically Black Colleges and Universities and Minority Institutions Program. More on those programs can be found on the U.S. Department of Defense's website.
12. Familiarize yourself with the DoD's electronic invoicing capabilities.
Wide Area Workflow is the only acceptable electronic system for submitting requests for payment (invoices and receiving reports) under DoD contracts.
13. Market your product or service well online.
The DoD recommends to find your niche — don't be everything to everybody. Refer back to your unique selling proposition and identify your differentiators. See if there's a need you can fill, but only market to potential customers that buy what you sell.
For example, The Boeing Company buys cables, switches, fasteners, sheet metal, non-production services, and more to build complicated parts and components — the defense industry has products and services like no other. What separates you from other great performers?
Understand the real pain points, needs, and challenges of your potential customers. Use the research from learning about your audience to create industry-specific content online that sets your business apart from competitors and showcases the quality of your work.
See Examples: Factory Tour Videos That Help Engage Buyers And Win New Business
Some aerospace technology can be complex, but our graphics, data sheets, and videos from Thomas Marketing Services break it down for buyers to understand what they need and how we help them.
What Small Businesses Need To Know About Becoming A Defense Supplier
Research is key. See if there's a need your company can fill in the defense industry by searching the Federal Procurement Data System (FPDS), which contains detailed information about federal government contract awards. FPDS identifies who bought what, from whom, for how much, when and where. You can also search USAspending.gov for previously awarded contracts for more DoD procurement data.
But to succeed in marketing your product or service well to the defense industry, you must understand their mission, pain points, and priorities. Do not lead with your company history, your socioeconomic status or your organizational chart. Lead with your specific capabilities and how they meet your target customer's mission.
A prerequisite for any manufacturing and industrial company breaking into a new industry is an updated, responsive website. It is the center of your online presence and the foundation for all your marketing and sales efforts.
Where plain text can fall short, a mix of graphics, videos, and photos detail your product data and bring your capabilities to life. Ultimately, your website's content should communicate how you can positively impact the project's cost, schedule, and performance.
A company profile on Thomasnet.com was one of the key items that helped Corrugated Metals win their first contract with the U.S. Air Force years ago. Today, they continue to use online tactics to get repeat business and have grown their company to include a new business line specifically for the defense industry.
"Advertising with Thomas lets us develop accounts that build our backlog and keep us more stable as the economy grows," said Ken Carlton, VP Corrugated Metals. "We set a record for quotes in Q1, increasing them by 197% over the previous year."
Make sure your inbound marketing campaigns and website address the must-haves the defense industry is looking for. In addition to their contract requirements, what other initiatives do they care about? Is your manufacturing business eco-friendly? Is your company a Veteran-Owned Small Business? DoD awards specific recipients in other diversity programs like the following:
Small Disadvantaged Business Concern

Women-Owned Small Business

Service Disabled Veteran

Certified 8(a) Firm

Indian Incentive Program
Highlight these other efforts and classifications on your website and make sure it's showcased on your Thomasnet.com listing too. Doing your homework will help you be prepared during proposal time where your goal will be to discuss a real requirement and not your generic capabilities.
Four Common Contracting Concerns In The Defense Supply Chain
As a defense supplier, keep in mind that you must adhere to the needs of a very strict and demanding supply chain. Although the aerospace and defense industry has aggressive programs, they still experience delays in deliveries. To help you understand the defense industry market more and how you can solve their problems, let's discuss four other common concerns that DoD project-focused program managers and buyers have when sourcing a new supplier.
1. Counterfeit Parts
While FAI is designed to set the baseline for acceptable product quality and performance, it is all too common that a batch of counterfeit parts finds its way into the supply chain — even from the biggest and most trusted resources. Uncovering counterfeit parts in an assembly immediately triggers a massive research project to uncover their origin. While this effort is underway, all progress on the DoD project grinds to a halt. A large defense contractor cannot afford these types of delays. As a prospective new supplier, it is advisable to make your procedures and training known for deterring counterfeit parts.
2. Anonymity
At times, Tier 1 and 2 defense contractor suppliers will be called upon to maintain the anonymity of a project. This allows the defense contractor to source additional products through a single supplier and maintains the security of the project. Having staff with security clearance that is capable of acting in this capacity is a huge benefit in these situations. Setting up these areas of the supply chain is crucial for complex projects with high-security requirements.
3. Incomplete Quotes
Nothing is more frustrating for defense contractors than selecting a supplier and then finding out that the quote that was provided for the work is not complete. The biggest culprit in these situations is Non-Recurring Engineering (NRE) charges — which refers to the one-time cost to research, design, develop and test a new product or product update. Include the total investment for the project and line out the NRE to set yourself apart from the competition.
4. Inaccurate Data
Defense contractors will take your data sheets as the gospel truth for the performance of your products. They will frequently look for a commercial product and push it to the functional limits in their use cases only to find out the part is not capable of the desired functionality. Check your data for accuracy and provide an original publish date with the latest revision date. Be proactive in communicating updates on product performance and capabilities. Open lines of communication and resiliency are effective ways to overcome supply chain disruption.
Are You On The Right Path To Becoming A Defense Supplier?
The manufacturing industry can be unpredictable and one of the best ways to guard you against risk is to diversify your business and tap into new markets. But as you position yourself to become a part of the defense supply chain and win a portion of this business, you must remember that this is a very different sector. There are multiple paths to becoming a defense supplier and there are many resources to help get you there, but standard presentations and a lack of investment in the right technologies will not separate you from competitors. Quality management driving continuous improvements in cost and compliance is vital to the supply chain in the defense industry.
Becoming a defense supplier requires patience — you may have only 30 days to put together a top-notch technical proposal, and it typically takes at least 18 months of planning before a contractor wins its first contract.
So make sure you've set your foundation right with a Thomasnet.com listing, browsed current DoD procurement data at USAspending.gov, and invested in technologies that will help them deliver what their customers demand.
There are strict rules to follow and the process can be complicated, but if you have questions about how to get your dream defense contract, send us a message. Thomas has been connecting buyers and suppliers for more than 122 years.
---
You Might Also Be Interested In:
Did you find this useful?