How To Outperform Competitors With Better Product Experience Management
Online sales giants have forever changed the way buyers buy. Whether the buyer is a consumer looking for shoes, or a design engineer looking for an actuator, the expectation is that the product they're looking for is easy to find, with detailed information that makes it easy to evaluate and compare that product with similar and competing products.
To a small or mid-sized industrial distributor, competing in the world of online behemoths such as Grainger, MSC Industrial Direct and McMaster-Carr can seem like no match. Many simply don't have the capacity or data needed to build a robust e-commerce presence that delivers the optimal product experience today's buyers demand. Many industrial OEMs share a similar challenge, lacking the resources to provide their various distributors with consistent, high-quality, up-to-date data.
But with the right technology in place and the most experienced marketing partners, the industry can still outperform competitors and meet the needs of their industrial buyers.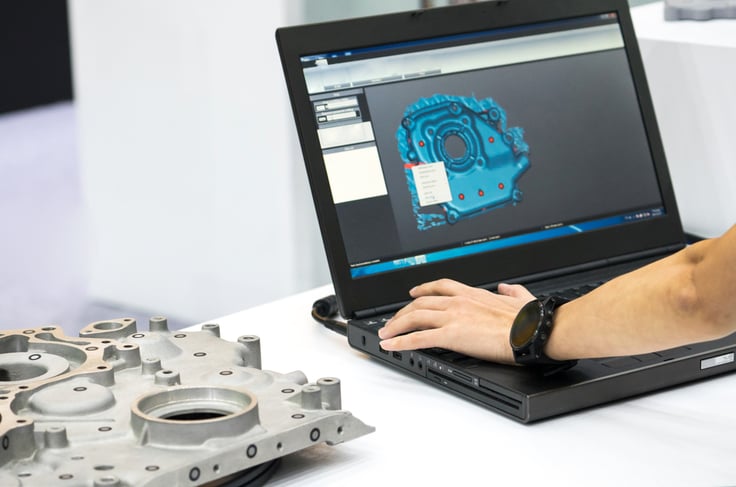 Outperform Your Competitors By Easing The Buying Process
It's simple — putting your customers first generally brings you more success. So in today's super connected world, utilizing the right technology and organizing detailed product information eases the buying process and, ultimately, generates more sales.
The keys to success are generally through three strategies:
Making product data instantly available with an online product catalog.
Generating spec documents with product configuration technology.
Getting your products found faster, by more people, with CAD integration.
What you need is the control to deliver information on the specific products required by each of your various distributors — managed from one platform. It enables you to update your product data once, and have it automatically updated in real-time across all of your sales channels.
If your goal is to supply to larger distributors, a product data solution makes it easy for you to deliver data that is verified and optimized to meet the unique product data guidelines of major distributors such as Motion, Kaman, Fastenal and others.
By improving interactions with your distributors, you are simultaneously enhancing buyers' online experience with your detailed product data — and increasing your chances of having them as a return customer.
Here's another supplier-distributor relationship tip: Providing richer and detailed product data to your distributors brings your products to the top of search results among competitors. More sales for your distributors equals more business for you. (Click here if you need a refresher on SEO basics and getting ranked higher on Google.)
---
A Telecom Supplier Company Increased Market Outreach After Updating Their eCommerce Experience
---
Technology To Enhance Product Experience Management
Thomas' solutions enable you to power your website with data supplied directly from the various manufacturers you represent. It is a dynamic product catalog solution that integrates seamlessly with your website, and enables your OEMs to automatically populate your catalog with real-time, approved product data that your customers can search, sort, compare and download.
Not that savvy with technology? No worries — it's easy and effective way for you to create and maintain detailed product information, publish it online, and syndicate it to your sales partners. OEMs and distributors have been using it to sell millions of products and components online!
Deliver the online product experience today's industrial/B2B buyers have come to expect — in the most simple way possible.
Whether you are a distributor or an OEM, your first connection to a sales channel partner through Thomas Connect is free, so sign up now!
Did you find this useful?