Investments To Prepare Your Shop Floor For Growth
The American manufacturing industry is on the rise, with businesses expanding and hiring activity picking up. Now, shop owners must do all they can to manage, and maximize, their growth.
CMTC suggested four investments manufacturers should consider when expanding their businesses. According to CMTC, two of the most important investments are equipment and warehousing: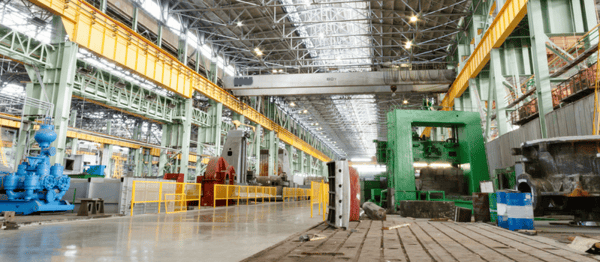 Manufacturing Equipment
Shop owners might want to consider purchasing more manufacturing equipment to fulfill existing and future orders. This can be a difficult decision to make, as future growth isn't guaranteed and buying equipment has many upfront costs. On the positive side, however, new machinery equipment will increase production capacity and improve cycle times, which will in turn create more opportunities for your business. Business owners must weigh the risks versus the rewards.
If investing in new machinery isn't an option, see if you can modify and update your current equipment. This approach requires a much lower investment than purchasing new items, but it can still help improve your production capacity and cycle speeds.
Warehousing
Equipment isn't the only part of the physical shop floor that needs to be changed if you expand. Storage facilities and warehouses should also be considered once you grow to accommodate additional production. If adding on to your current shop floor isn't an option, off-site warehousing might be the way to go. These facilities can be beneficial in lowering the additional costs of maintenance and overhead that are usually associated with running a warehouse.
For the two additional investments you should consider when expanding your business, check out the original article at CMTC.
Did you find this useful?