6 Mistakes That Doom Job Shops
Thomas has relationships with thousands of successful job shop owners from coast to coast, many going back to our days as the Thomas Register of American Manufacturers — the "big green books."
This blog post contains some of the anecdotal insights on job shop success and failure we've heard over the years.
Tens of thousands of job shops across America form the backbone of the country's economy. Unfortunately, even though they may have the right skills, equipment and people, it's not rare to see a job shop fail.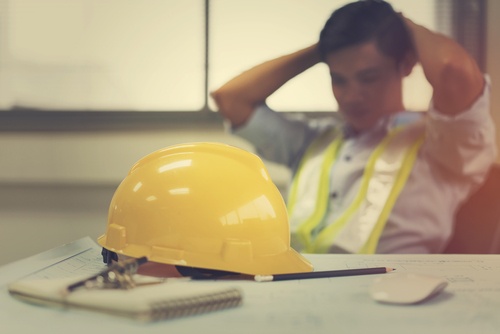 There's no shortage of reasons why this might happen, but there are a few common mistakes many shop owners and managers make. We cover 6 of them in this blog.
Mistake 1. Going Deep Into Debt On New Machines
The temptation to use financing to fill the floor with shiny new equipment has been the downfall of many job shops. Whether a single opportunity to bid on a new type of work has come along, or they buy a machine with the plan (or hope) of attracting new customers, many business owners simply take the new equipment plunge – and the long-term debt that comes with it – without fully considering the risk. Unfortunately, the debt they take on is only sustainable if everything in their shop, their customer base, and the economy, goes perfectly. How often does that happen?
Here's some of the advice we've heard from job shop owners in regard to adding new machines:
"If your business isn't as pro table as you'd like, it's not necessarily going to change with that new machine. Reassess your existing processes and capabilities, address the obstacles and opportunities you find, and think about holding off on new equipment until your present capacity is maxed out."
"Most of us came up as machinists and know our equipment inside and out. But if that's not your background, make sure you know everything your existing machines can do. A dealer may tell you a machine is only capable of one type of job when in fact it can handle many different jobs. His goal is to sell you another machine. You may already own the capability to expand the services you offer."
"Pay cash if it's at all possible. It really hurts sometimes but you're on much more solid ground when you own your inventory. There's no better sleep aid than being debt-free."
Mistake 2. Being The Bank For Customers
A cash ow "crunch" is often the last sound a job shop ever hears. Those businesses have done almost everything right – they've delivered a quality product at a good price, on time, along with the invoice. But they've extended payment terms that the customer all too often takes advantage of. And while that customer takes its sweet time to pay, the job shop owner still has to come up with the money for payroll, overhead, financing costs and all the other expenses of running a business. Extend those delayed accounts receivables across the entire customer base and it's a precarious position to be in — one or two big unexpected expenses can sink the business.
Here's what some of our customers have to say about handling payment terms:
"Too many shops are afraid to ask for some payment up front. Your customer is running a business too, they understand the importance of cash ow. Tightening up your receivables is critical — it eliminates a ton of risk."
"We've required payment upon delivery for a few years now, although we were even burned on that once when the customer had found someone to make the parts 6 cents cheaper, and refused delivery."
"Depending on the customer and how long we've known them, we specify a 25 or 50 percent payment at the start of the job, with the balance on delivery. That way we both have a vested interest in the job getting done as soon as possible."
Mistake 3. Neglecting The Nest Egg
Many shop owners have fallen into the trap of thinking the boom times are the norm. Spending goes up on things that don't benefit the business, not-quite necessary equipment starts showing up on the shop floor, operations and processes become less than streamlined. But if you've been around long enough, you know how easily things can change. A major customer can dry up, a critical piece of equipment can go down, a key employee can leave — so many things beyond your control can negatively impact your business.
Job shop owners have talked with us about nurturing their nest egg:
"Stay on top of unessential spending, staff right so excessive overtime isn't required, plan and stick to an operational budget so you can buy in bulk and negotiate discounts. It's easy to slack off on these things when you're running at capacity, but that's the time to keep the belt tight and put those savings into your shop's 'rainy day' fund."
"The temptation to draw more money out of the business when it's booming never goes away. It's not necessarily a bad thing – you've earned that money. But sometimes it can be a long-term mistake for a short-term reward."
"When things are going gangbusters I pour dollars into the business's cash fund. During normal times I'm more modest about what I put in there but I don't stop. The result is that during lean times, I haven't had to lay people off and they've gotten full weeks and paychecks doing projects around the shop before the work picked up again."
Mistake 4. Being Too Reliant On One Industry
It's great to have a niche in a particular industry when that sector is humming along. But history has shown that pretty much every industry is cyclical at best, or impermanent at worst. Countless factors can disrupt the good times – the economy, new regulations, offshoring, consumer demands, you name it. The U.S. manufacturing landscape is littered with the ghosts of job shops that went bust because they were over reliant on an industry that went into decline.
We've heard a lot about customer diversification from many of the job shops we serve:
"We have a good number of customers in the automotive industry. While I'm not inclined to turn away work, I do try to make sure that 30 to 40 percent of our customer base represents non automotive-related work at any given time."
"Breaking into a new industry is not easy – those customers typically want to see work you've done for companies like theirs. We landed new customers in the aerospace industry by being persistent and attaining ITAR certification."
"We made a business decision that the latent risk involved with serving only one type of customer outweighs the benefits of 'specializing' in that market. We gear our sales and marketing efforts towards maintaining a diverse customer base."
Mistake 5. Not Figuring Out Your "Better Than"
On Madison Avenue, the "better than" is called the "unique selling proposition." It's the special sauce that sets one company apart from the competition – the reason why Mr. Customer should choose you over everyone else. The reality is you could take your nearest 100 CNC machine shops, and besides their logos the impression most of them give is likely to be virtually identical. When nothing about a shop stands out as better than the others, it's basically a commodity that can only compete on price.
Here's an example of some "better thans" that work for the job shops we serve:
"Zero defects, guaranteed, thanks to our proprietary monitoring equipment."
"The only ISO 9001:2008 certified supplier in the tri-county area able to vapor polish parts over 24" in diameter."
"We're the only machine shop in the state to receive HP's Excellence Award for exceeding their on-time standards."
Mistake 6. Slashing Marketing Rather Than Demanding ROI
When the customer base shrinks and the capital isn't coming in, a job shop's marketing budget – if there was even one to begin with – is often the first casualty of the belt tightening. As counter-intuitive as this might seem, it happens every day simply because many shop owners have no idea whether or not their marketing is working. This decision all too often just accelerates the business's death spiral. Relying on word of mouth, referrals and increased business from existing customers is rarely the formula for success.
Job shops that promote themselves effectively on THOMASNET.com see a measurable return on investment (ROI), and a tangible impact on their business goals. We know this because they tell us so – see for yourself:
"THOMASNET.com simply delivers the purest industrial audience on the internet, and being there has helped us connect with new customers in new industries. Our program absolutely pays for itself and more."
— Pete Elzer, President, Apex Plastic
Finishing Custom manufacturer of finishing/decorating services
"I don't have a sales team on the street – I have THOMASNET.com. It's an efficient way of getting qualified leads, and my program pays for itself every year."
— Jim Holland, President, Moore Addison
Custom manufacturer of precision machining for plastics and non-metals
"About half of our new custom work comes from THOMASNET.com leads. We could not have competed for — and won — all the new business we have without our strategic THOMASNET.com program."
— Alli Cravens, Sales and Marketing, Granger Plastics
Custom rotational molder
"Qualified leads are coming to us now, and since prospects can easily search our capabilities and qualifications, those who contact us are more inclined to do business with us."
— Bill Boyer, CEO, Boyer Machine & Tool Co., Inc.
CNC machine shop
"We are extremely pleased with the activity generated by our THOMASNET.com program. New RFQs come in so often we have trouble keeping up. Even more astonishing is the quality of the leads and the number of new customers we have converted."
— Norman Rodriques, President, Springfield Spring Corporation
Custom manufacturer of engineered mechanical springs and stampings
"As a small machine shop, it's critical that every marketing dollar I spend attracts the right kind of customers — those that I actually want to do business with. My THOMASNET.com program paid for itself within the first 3 months."
— Richard Barnard, President, Eaglestone Technology, Inc.
Machining shop
Want indisputable proof that the customers you need look for suppliers like you on Thomasnet.com? We will deliver a custom Lost Opportunity Report showing you the names and towns of companies that have recently visited our platform, looking specifically for suppliers who do exactly what you do, where you do it, but weren't able to find you.
Did you find this useful?