Branding With Sound And Music
Sound is a powerful tool that can stimulate certain emotions and trigger a sense of connection. It has been used in broadcast advertisements forever, incorporated into jingles that you can't seem to shake from your brain.
For example, when someone sings "Bah Da Da Da Da," you know immediately from a few simple notes that you're listening to a McDonald's ad.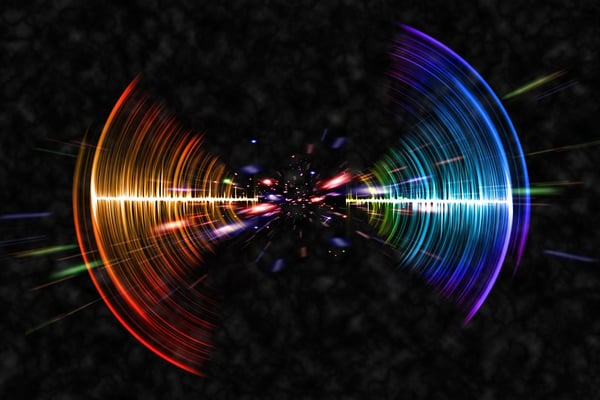 While you may never produce a hit jingle, sound can play an important role in your manufacturing branding, and enhance your ability to connect with new customers.
Stand Out With Sound
We live in a world where consumers are hounded with visual advertisements on the daily. However, we have also entered into the earbud era. People are completely plugged in while commuting to work, sipping on their favorite coffee, just or walking down the street. This means that there are millions of people listening, which presents an opportunity for your company to stand out with sound.
Sonic Branding
So what should your brand sound like? It's not an easy question to answer.
Consider the timbre your company conveys; the tonal color you'd like to emulate; and the personality you want to convey. Remember that your brand's sound encompasses music, sound effects, tones, and cues.
Where To Incorporate Your Sonic Brand
Today, there are many different places to advertise your company. But, in just about any space, sonic branding can apply. Some of the best places to incorporate your company's sonic brand in the industrial manufacturing industry is in video marketing and podcasts or even at the next trade show you attend.
Video Marketing
Do you create videos for your marketing? Consider adding a sonic logo to the start, something that serves as an audio brand signature to convey the meaning and personality of your company.
Trade Shows
Another great place to incorporate sonic branding into your marketing strategy is at trade shows. Not only will sounds or music draw prospects to your booth, but it's something that can make your company stand out and be remembered among the shuffle.
Podcasts
According to Convince and Convert, "48 million people total, up six million from 2017" listen to podcasts weekly. That's more than double the amount of people who tune in every Sunday to watch NFL Football. If this is in the scope of your marketing budget, a podcast can be a great option for breaking the sound barriers and getting into the ears of your target audience.
Learn More
If you really want to connect with your audience, pay attention to their ears, because they're listening. After sight, hearing is our most primary sense thus, our branding and marketing should be multisensory.
For more innovative unconventional ways to build your brand and grow your manufacturing business, download our eBook, Think Outside The Industrial Marketing Toolbox.
Did you find this useful?