Manufacturing Industry Jobs Update: April 2017
At THOMASNET.com, we are big champions of American manufacturing and reshoring. In fact, we work with suppliers who produce amazing products made in America every day, and we play an instrumental role in helping small- and medium-sized suppliers grow.
But how can we measure growth for the industry overall? A good barometer is the state of the manufacturing workforce. That's why we will be regularly diving deep into the latest information from the Bureau Of Labor Statistics to take the pulse of hiring in the industry and to highlight sectors that are growing.
Here is our Manufacturing Industry Jobs Update for April 2017 (scroll down for previous releases):
Manufacturing Industry Holds Steady In March
With the addition of 6,000 jobs in April, the manufacturing workforce has now expanded in five consecutive months. The manufacturing industry unemployment rate remained steady at 3.9%.
As far as the U.S. economy overall, employment increased by 211,000 while the unemployment rate fell slightly, from 4.5% in March to 4.4% in April.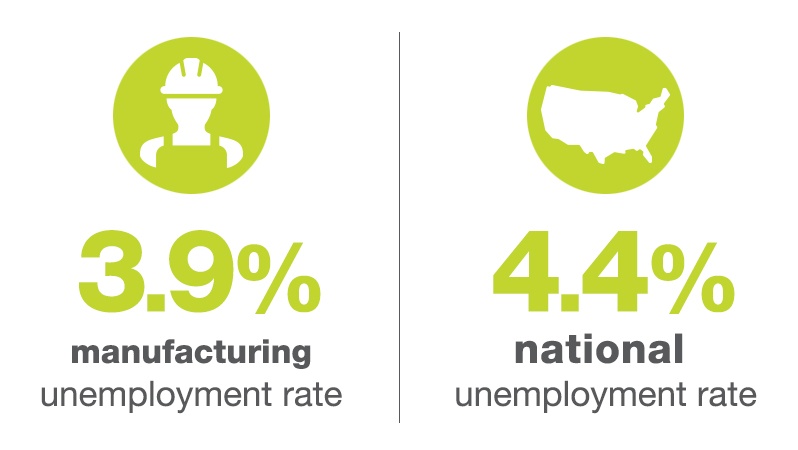 Sectors Experiencing Growth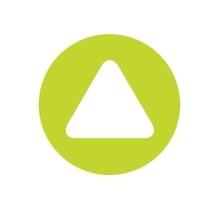 The Food Manufacturing sector continues to expand, adding 9,100 jobs in April. In addition, the number of jobs added within the sector in March was revised to reflect an increase of 2,100 (the March report originally indicated a loss of 1,300 workers). That means the sector has now added employees in 18 consecutive months.
In Machinery, 2,200 new jobs were generated in April, and 1,600 jobs were added in the Chemicals sector as well. Lastly, the Primary Metals sector added 1,500 jobs.
Sectors To Monitor
After adding 5,600 new jobs in March, the Fabricated Metal Products sector contracted by 3,500 positions in April.
New Orders And Production On The Rise
According to the latest Manufacturing ISM Report On Business, new orders and production ticked up in April, while inventories grew and deliveries slowed down.
Where Are The Manufacturing Jobs?
Three out of the four U.S. geographic regions added manufacturing jobs in March*, with the South adding the most jobs of any region for the second consecutive month. In total, 7,500 new manufacturing jobs were created in the South. Within the region, Kentucky led the way with 2,800 new jobs added, while Florida and North Carolina both added 2,600 jobs. Other states in the South that added manufacturing jobs include Texas (1,700), Virginia (1,500), South Carolina (1,200), Alabama (500), Oklahoma (200) and Arkansas (100).
In the Midwest, 2,700 new manufacturing jobs were added throughout the region. Missouri (1,900) and Michigan (1,800) led the way, while Minnesota (700), Nebraska (200), North Dakota (200), Iowa (200) and Ohio (100) also experienced growth within the industry.
While expansion in the West was modest (1,600 manufacturing jobs added overall), a number of states did add workers within the field. These states were California (1,700), Oregon (1,000), Utah (1,000), Idaho (400) and Montana (300).
Women In Manufacturing
THOMASNET.com proudly supports efforts to increase the number of women in manufacturing. These efforts include engaging young girls in STEM education, professional development and networking groups, and supporting women-owned businesses.
Are those efforts working?
In April, the number of women in the manufacturing workforce increased by 4,000. Over the past year, this number has increased by 33,000. Overall, women represent 27.5% of the manufacturing workforce today.

*Regional and State Data Is Only Available For The Previous Month

Previous Releases:
Did you find this useful?