Manufacturing Industry Jobs Update: March 2017
At THOMASNET.com, we are big champions of American manufacturing and reshoring. In fact, we work with suppliers who produce amazing products made in America every day, and we play an instrumental role in helping small- and medium-sized suppliers grow.
But how can we measure growth for the industry overall? A good barometer is the state of the manufacturing workforce. That's why we will be regularly diving deep into the latest information from the Bureau Of Labor Statistics to take the pulse of hiring in the industry and to highlight sectors that are growing.
Here is our Manufacturing Industry Jobs Update for March 2017 (scroll down for previous releases):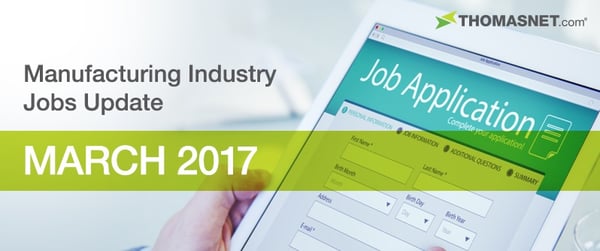 Manufacturing Experiences Modest Job Growth In March
According to the BLS, 11,000 new manufacturing jobs were created in March, bringing the total of new jobs added over the past year to 104,000. The unemployment rate within the industry edged down a tenth of a percentage point, from 4% to 3.9%, between February and March.
Overall, employment in the U.S. increased by 98,000. The national unemployment rate decreased 0.2 percentage points to 4.5%.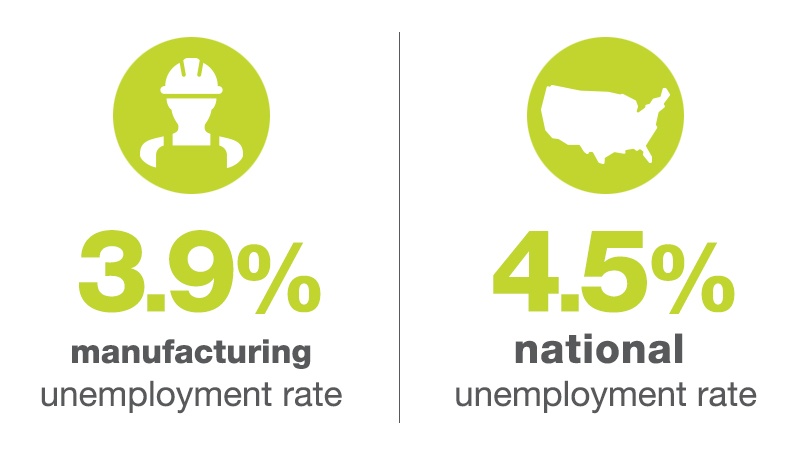 Sectors Experiencing Growth
Of all manufacturing sectors, none saw a bigger increase in new jobs than Fabricated Metal Products, which grew by 5,500 employees. This marks the fifth-straight month that the sector has grown.
A new study from Freedonia Focus Reports indicates that this trend is likely to continue. The study forecasts that demand for fabricated metal products in the U.S. will reach $439 billion by 2021. The demand will be driven by continued economic growth and a rebounding construction sector.
Other sectors that experienced solid month-over-month growth include: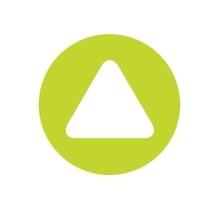 Transportation Equipment (+3,000 Jobs)

Nonmetallic Mineral Products (+1,300 Jobs)

Chemicals (+1,200 Jobs)
Plastics & Rubber Products (+1,000 Jobs)
Sectors To Monitor
After expanding for 16 out of the previous 17 months, the Food Manufacturing sector declined by 1,300 jobs in March.
Economic Activity In Manufacturing Expands Again
According to the Manufacturing ISM Report On Business, new orders and production ramped up in March. However, supplier deliveries showed signs of slowing down, and invenories contracted.
Where Are The Manufacturing Jobs?
Looking back at February's data*, all four regions added manufacturing jobs. Most of the hiring activity was concentrated in the South, where 14,500 jobs were added. Within the region, Texas grew the most, adding 3,900 jobs for the month. Other states in the South that added manufacturing jobs include Tennessee (2,200), Florida (1,800), Oklahoma (1,800), Louisiana (1,800), South Carolina (1,500), Alabama (1,000), North Carolina (800), Mississippi (800), Maryland (500), Arkansas (400), West Virginia (400) and Virginia (300).
The Northeast also added an impressive number of jobs, with manufacturing employment growing by 8,600 overall. New York (3,800), Pennsylvania (2,500), New Jersey (2,400), Massachusetts (600) and Maine (200) all contributed to growth within the region.
In the Midwest, Indiana added the most manufacturing jobs (4,200) of any state in the nation. Illinois (1,700), South Dakota (1,400), Minnesota (1,100), Ohio (900), Wisconsin (600), Kansas (400), North Dakota (200) and Nebraska (100) also generated job growth. Overall, the region added 3,600 jobs.
Growth was more modest in the West, which added 400 jobs overall. Within the region, Oregon and Alaska both added 1,300 jobs, while Arizona added 1,200. Other states that added employees to the manufacturing workforce were Colorado (700), Utah (600), Nevada (300), Montana (300), Hawaii (100) and New Mexico (100).
Women In Manufacturing
THOMASNET.com proudly supports efforts to increase the number of women in manufacturing. These efforts include engaging young girls in STEM education, professional development and networking groups, and supporting women-owned businesses.
Are those efforts working?
In March, the number of women in the manufacturing workforce increased by 4,000. Over the past year, this number has increased by 27,000. Today, women represent 27.5% of the manufacturing workforce.

*Regional and State Data Is Only Available For The Previous Month

Previous Releases:
Did you find this useful?