Manufacturing Industry Jobs Update: June 2017
At THOMASNET.com, we are big champions of American manufacturing and reshoring. In fact, we work with suppliers who produce amazing products made in America every day, and we play an instrumental role in helping small- and medium-sized suppliers grow.
But how can we measure growth for the industry overall? A good barometer is the state of the manufacturing workforce. That's why we will be regularly diving deep into the latest information from the Bureau Of Labor Statistics to take the pulse of hiring in the industry and to highlight sectors that are growing.
Here is our Manufacturing Industry Jobs Update for June 2017 (scroll down for previous releases):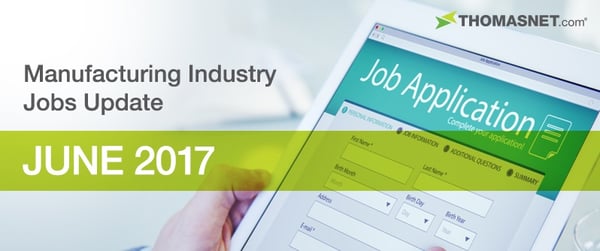 Manufacturing Unemployment Rate Shows Modest Improvement
After reaching it's lowest level in over a decade in May, the unemployment rate within the manufacturing industry edged up slightly in June, from 3.2% to 3.4%. The number of unemployed persons also rose, from 504,000 to 529,000.
Looking back to June 2016, both the unemployment rate (- 0.3 percentage points) and the number of unemployed persons (- 39,000) have improved.
As for the U.S. economy in general, the national unemployment rate rose from 4.3% to 4.4%, and 220,000 jobs were added nationwide.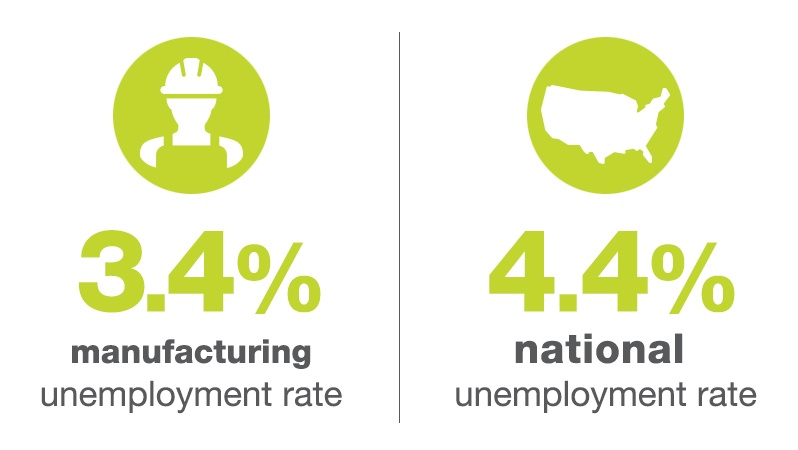 Sectors Experiencing Growth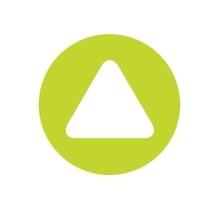 For the second-straight month, the Machinery sector added the most new jobs (3,500) of any within the manufacturing industry. Fabricated Metal Products also showed impressive growth for the second month in a row, adding 3,000 new jobs.
Other sectors on the rise in June included:
Electrical Equipment & Appliances (+ 2,800 jobs)
Primary Metals (+ 2,300 jobs)
Computer & Electronic Products (+ 1,000 jobs)
Sectors To Monitor
In April, the number of employees within the Food Manufacturing sector reached its highest point since at least 1990, with 1,592,700 working within the sector. However, activity seems to have slowed down over the last two months – the sector contracted by 3,300 jobs in June after contracting by 3,400 in May.
New Orders Up, Deliveries Slowing
According to The Institute for Supply Management, the number of new orders rose 4 percentage points and production increased 5.3 percentage points in June. Delivery activity also rose between May and June, but at a slower rate compared to previous months.
For more on new orders, production, deliveries and more, see the latest Manufacturing ISM Report On Business.
Where Are The Manufacturing Jobs?
Just one of the four U.S. geographic regions saw its manufacturing workforce expand in May* – the South.
The region added 1,400 jobs overall, as North Carolina (1,900), Texas (1,800) and Alabama (1,000) all saw an impressive increase in hiring activity. Other states within the region that added manufacturing jobs were: Virginia (900), Oklahoma (800), Tennessee (800), Louisiana (300) and Delaware (100).
Looking around the country, Iowa added the most manufacturing jobs (2,300) of any state in the country. Other states where the manufacturing workforce grew include:
Missouri (+ 1,800 jobs)
Oregon (+ 900 jobs)
Minnesota (+ 800 jobs)
Illinois (+ 500 jobs)
New Jersey (+ 500 jobs)
Utah (+ 400 jobs)
Nebraska (+ 300 jobs)
Hawaii (+ 200 jobs)
Montana (+ 200 jobs)
California

(+ 100 jobs)

New Mexico

(+ 100 jobs)

Washington

(+ 100 jobs)
Women In Manufacturing
THOMASNET.com proudly supports efforts to increase the number of women in manufacturing. These efforts include engaging young girls in STEM education, professional development and networking groups, and supporting women-owned businesses.
Are those efforts working?
In June, the number of women in the manufacturing workforce increased by 600 total employees. Over the past year, this number has increased by 32,000. Overall, women represent 27.6% of the manufacturing workforce today.

*Regional and State Data Is Only Available For The Previous Month

Previous Releases:
Did you find this useful?