Want More Leads? Start by Boosting Your Website Traffic
We all want more business opportunities, right? Even if you run a small manufacturing shop with a few big customers, it's a good idea to have a steady supply of new prospects coming in – just in case. But how can you get their attention?
As more and more industrial buyers turn to the internet for supplier research, it becomes apparent that your business needs to be able to get found online. But having a website is not enough. You need to actively work on making sure that your website is showing up in search results when potential customers type in keywords relevant to your business.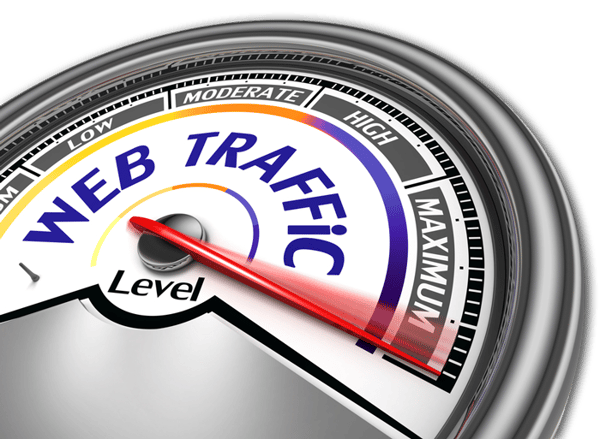 Improving Search Rankings for a Manufacturing Website
If you head over to Google and type in some keywords related to your business, you may find some of your competitors ranking above you in this search engine. How are they doing this? There are many ways companies can boost their rankings. Having high quality, long form content is one way (which is why you should start blogging if you haven't already). And link-building is another. The two often go hand in hand, since Google favors websites that are considered authorities in their industries and also have high quality links going back to their web pages.
How to Find Backlink Opportunities
So, once you know which companies are ranking highly for the search terms you'd like to target, you're on track to start your own out-ranking strategy. Keep a record of the URLs for each competitor you find in your search, and then head over to Ahrefs.com to analyze backlinks. On that home page, you'll be able to enter a company's URL to see how many backlinks they have, and which sites they have backlinks from. From there, you can analyze the links to see if they are worth pursuing for your own link-building efforts.
In addition, there are many social media sites that can provide valuable backlink opportunities. In fact, you may already have company profiles on some of these sites. Take full advantage of your social media presence by filling out your profiles and including your company's website address. In our last webinar, "SEO Tips & Tricks to Increase Your Rankings," I went over 5 of the top social media sites for backlinks along with some other quick tips to improve rankings. There's too much information to include here, but we have the full presentation available for download if you want to read up on the possibilities.
Becoming an Industrial Thought Leader
If you really want to impress a search engine like Google, you'll need to create strong content to establish yourself as an authority in your industry. This is where having a regularly updated blog presence comes into play.
If you're having trouble ranking for manufacturing keywords on your main website pages, you may find that creating targeted blog posts makes the process a little bit easier. Try to come up with a few key terms that people are searching for, and see if you can think of some blog topics around them. This gives you the perfect opportunity to write about these topics in a way that allows you to naturally incorporate keywords into text on your website. And the longer the blog post, the better for search rankings. Within the post, you can link to other relevant pages on your website, along with pages on other websites that have high authority.
Your blogging efforts combined with an expanded social media presence should provide you with a good foundation for increasing traffic through backlinking and content strategy. Questions?
Did you find this useful?