Three Secrets of Industrial Marketing That Everybody Overlooks
The world is full of advice, and there's certainly a lot of it out there. However, when it comes to industrial marketing, there are a few facts that people aren't sharing.
Fortunately, we're here to fill you in. Here are three industrial marketing secrets that can help set your manufacturing company up for greater success.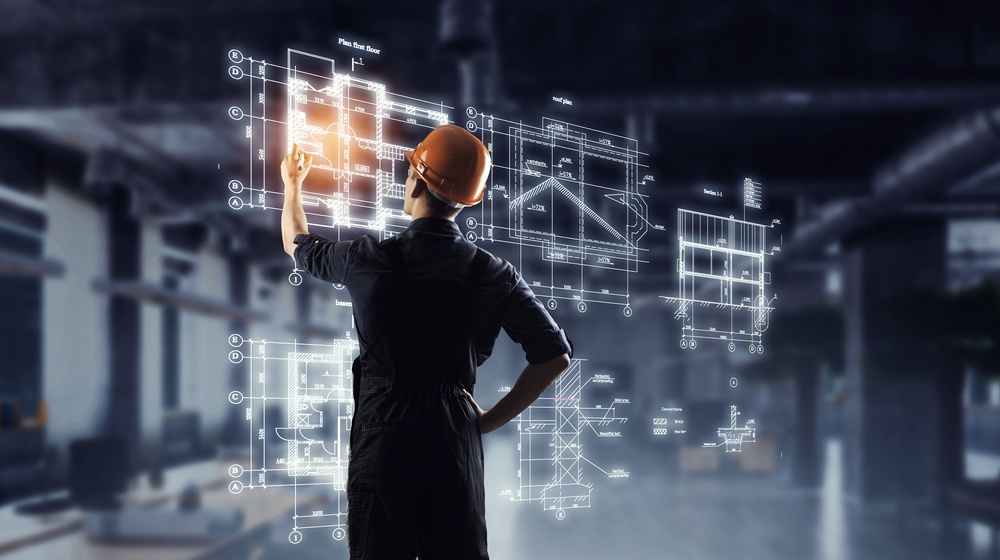 1. Everyone Is Doing It
Most manufacturers are already engaged in some form of digital marketing. In the early days of the internet, few manufacturing companies dedicated resources to online marketing. This created a distinct competitive advantage for early adopters of digital marketing efforts.
Today, however, the digital marketplace is comfortably populated. Most manufacturers have invested resources in at least some form of digital engagement, even if those efforts are limited to a website or directory listing. Industrial marketers who want to stay ahead of the game must be on the lookout for new opportunities to reach new audiences. The next online marketing adventure is in new channels, new strategies, and new media.
Have you ramped up your video marketing? Do you have monitored social media accounts for your business to support your brand and provide customer service? Are your online ads targeted to specific and relevant audiences? Potential customers expect at least this much from your business, and failing to create a brand supported by an online presence leaves significant value on the table.
2. It's A Long Process
As the old saying goes: Rome wasn't built in a day. A successful digital marketing plan can take a long time to yield results, because the industrial buying cycle can take months or even years. Industrial marketers need to be both patient and persistent in building out their digital presence and services. The industrial sales game is most definitely a marathon, not a sprint.


The beauty of an online strategy lies in its versatility. A carefully developed digital marketing strategy should engage buyers at every stage of the buying cycle.
During the need phase, smart, targeted PPC and SEO can help prospects gain awareness of your solutions. Strong content marketing, including blogs, white papers, and videos, can be helpful when buyers are doing their research. Engineers and certain buyers need rich product data, in the form of spec sheets, CAD models, and BIM files, in order to get through the design phase.
Toward the end of the buying process, when it comes time to evaluating and shortlisting suppliers, buyers rely on Thomasnet.com. Platform users are typically past the stage of researching the right solution they need, and are actively evaluating suppliers in the Thomas Network to provide that solution and become a part of their supply chains. And, of course, an updated, optimized industrial website is crucial across all phases of the buying process.
3. Marketing Is Not A Part-Time Job
The manufacturing industry is complicated, and so is digital marketing. Manufacturing companies are often light on office staff and heavy on labor, but you should keep in mind that digital marketing is not something that can be done effectively on the side by an employee with another set of responsibilities.
The internet is always open. Digital marketing should be working for your business every minute of every day. If you're only dabbling with your marketing efforts, you'll only get part-time results. Imagine if you only applied partial effort to maintenance, customer service, or product quality. It's pretty safe to say that your business and your staff would feel the effects.
Don't panic. We can help.
When your team is already spread thin, you have two choices for digital marketing: Commit to marketing efforts with an in-house hire, or outsource to a professional marketing agency. Dedicating resources specifically to marketing will allow you to focus on your core competencies while enjoying the peace of mind that comes with knowing new opportunities are being created for your business.
With 120 years of expertise helping manufacturers of all sizes to connect with industrial buyers, nobody understands your manufacturing business like Thomas. We partner with great businesses and great people to boost digital brands, create solid leads, and grow sales. For assistance with your digital marketing efforts, contact Thomas—we may just have a few more industrial marketing secrets for you.
Did you find this useful?