Marketing Tasks Manufacturers Are Tackling This Summer
The summer is upon us, and while you may be on vacation for a week or two, that doesn't mean your marketing should take a break too. That's because the buyers you want to do business with are looking for suppliers like you all year round.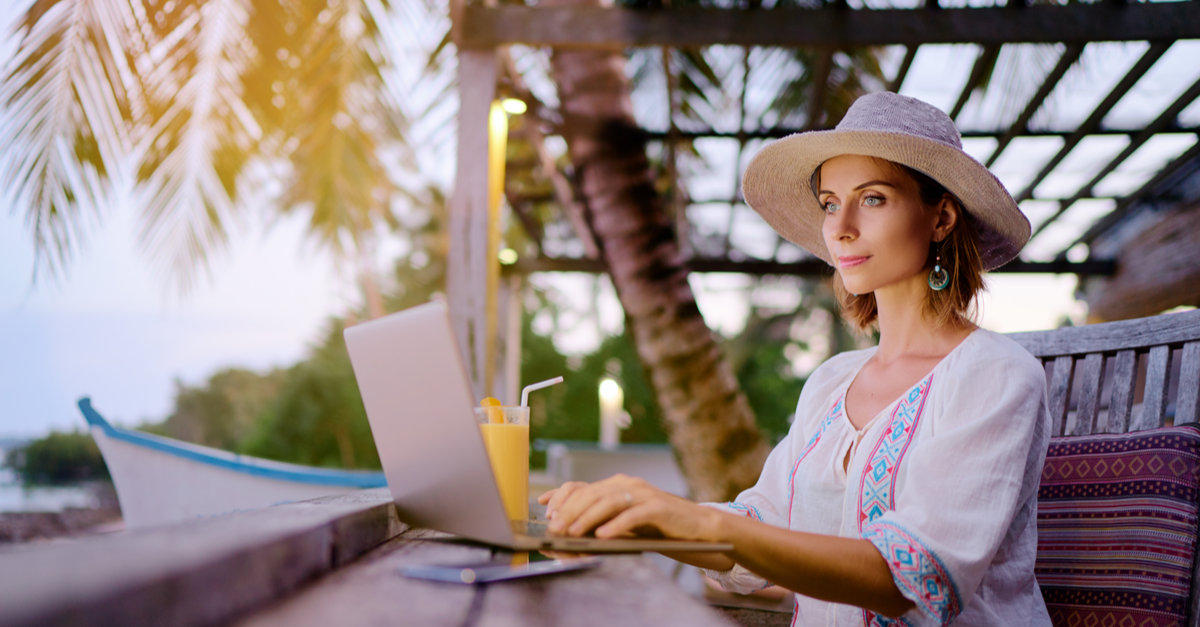 For example, more than 1.2 million registered users source Thomasnet.com and here's a quick rundown of what service categories have been sourced the most on Thomasnet.com this past quarter: (See the full data list here)
1. CNC Machining
2. Plastic Injection Molding Services
3. Metal Fabrication
4. Packaging
5. Machining
With that in mind (and especially if you're a provider or manufacturer of these categories, you'll need to have a plan of attack to maximize your time — and your results — before the summer is through. Here are some tasks you should add to your summer to-do list to stay in front of B2B buyers, MRO managers, and procurement professionals searching for your services.
Promote Your Best Content Again
Don't have the time — or the resources — to create a new eBook specifically for the summer? That's okay! If you have content that resonated with prospects in the past, chances are it will still resonate today, helping you drive new leads in the process.
Go back through the previous 3-9 months and identify your best-performing content, like a blog or eBook. Take some time to update anything that may have changed (like stats, dates, or deadlines), and get ready to promote it again through targeted PPC campaigns and email marketing.
Prepare Your Website For Google's Algorithm Changes
While you're reviewing current website metrics, take some time to update any existing media that may be affecting page speed or user experience. Google is updating its algorithm this June to include major search factors like mobile-friendliness and site security (HTTPS), as well as your site's loading speed, visual stability, and interactivity. Make sure you have a plan in place to address these factors on your website ahead of the coming algorithm so your SEO won't be affected. Thomas offers a free digital health check to let you know exactly what you need to keep a high-performing website.
"Thomasnet.com has been a worthwhile venture for our company by substantially increasing our brand recognition and allowing those that need the products and services we offer to connect with us in a real way. We are now well known in the region as well as a national marketplace and have been able to secure business that we would never have been considered for in the past." — Blisterpak, Inc.
Set Up Your Email Campaigns
While not all of your prospects are ready to purchase right now, many will be entering that phase of the industrial buying cycle shortly.
So while your competitors are off on vacation or distracted with other tasks, you can form a relationship with B2B buyers first with the help of an email nurturing campaign or lead generation solution.
Every time you send and distribute your content via email to a prospect, you are competing with hundreds — if not thousands — of other senders for their attention. However, in the summer, email activity tends to slow down, making it more likely for your emails to be read by potential customers.
Of course, you need to follow best practices to maximize your email open rates, and you should do your best to steer clear of common email marketing pitfalls, like lack of personalization and unclear subject lines.
Get a head start by connecting with these buyers right now. Request a free in-market buyer report and get a list of companies searching for your industrial services and products.
Produce Some New Videos
Video marketing is fast becoming one of the most essential, and successful, marketing channels for B2B business, and the summer is an ideal time to build out your video library of a company overview, product description, or factory tour.
Footage of your facility gives prospective customers — and employees — a feel for your company and professionalism. If some of your machines are down for routine maintenance, take some footage of the process to showcase your commitment to QC.
Videos are proven to be a strong selling tool in the B2B world. According to Content Marketing Institute, more than half the engineers and technical professionals surveyed for the 2020 Smart Marketing for Engineers report indicated that they spend at least one hour per week watching videos for work (those 45 and younger reported spending the most time watching videos). Other studies show that marketers who incorporate video into their content strategies have seen 49% faster revenue growth than those who don't.
Looking to grow your revenue? Thomas offer free video production services with the purchase of an advertising program.
More Inspiration: 17 Industrial Videos You Should Watch
Fill Your Pipeline For The Fall
Active, in-market buyers visit Thomasnet.com to find suppliers and source products all year round. While website traffic may dip a bit in the summer, buying activity on the platform actually increases in the summer months.
Getting listed on Thomasnet.com takes just a few minutes, and it's completely free to set up a company profile.
"We are extremely pleased with the activity generated by our Thomasnet.com program," said Norman Rodirques, President at Springfield Corporation. "New RFQs come in so often we have trouble keeping up. Even more astonishing is the quality of the leads and the number of new customers we have converted."
Arm Yourself With Marketing Basics
At the very least, it wouldn't hurt to learn some marketing basics — especially with how fast-paced digital marketing is. HubSpot offers free sales, inbound marketing, and email marketing training worth looking into. Plus, once you take the certifications, you can add badges of completion to your LinkedIn profile, increasing your brand presence online. Thomas also offers free webinars specifically for manufacturers to grow their business — see our lasted live webinars here.
By staying active and engaged in your digital marketing during the summer, you can stay top of mind to buyers looking for what you offer. If you need some help, the Thomas Marketing Services team is here for you during the summer, and all year round. Request a free in-market buyer report and we'll let you know which companies and searching for your industrial products and services right now. We'll recommend the best ways to get in front of those buyers and engage with them to grow your business.
"About half of our new custom work comes from Thomasnet.com leads," said Alli Cravens from Granger Plastics. "We could not have competed for — and won — all the new business we have without our strategic Thomasnet.com program."
Did you find this useful?