The Worst Industrial Marketing Advice We've Ever Heard
There's a ton of bad industrial marketing advice out there. We've heard it all, from our competitors, your competitors, and even some of our customers. In today's "age of information," in which everyone and their grandma's aunt has an opinion and a platform on which to share it, finding legitimate, proven industrial marketing advice can be tricky.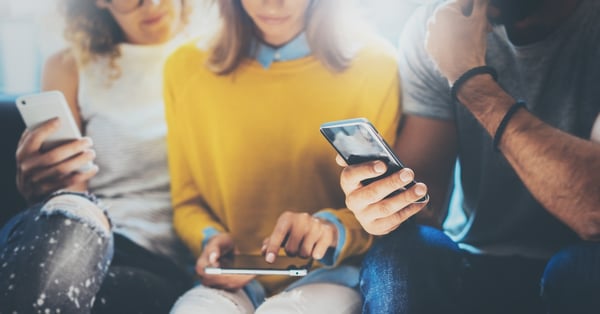 So let's get started by exploring some of the worst industrial marketing myths.
Email Marketing Is Dead
How many times have you heard this one? We see "buzzy" content about this constantly. Ironically, we see it most often in emails! When reading these types of emails, you must remember who is writing them. Most of the people or companies arguing that email marketing is dead are trying to sell you on alternative channels and tools.
Although email inboxes can be crowded and competitive, thoughtful email marketing gives your company the opportunity to be creative and brand yourself in a way that speaks to your target audience. And the fact is, email has a median ROI of 122%. This makes emailing marketing one of the best ways to reach contacts en masse, and today's sophisticated automation tools now allow you to utilize smart segmentation in order to speak to different sectors of your audience and address their unique needs.
You Need To Be on Every Social Media Channel Possible
It goes without saying, but the internet is huge. To think that you can be in every corner of it is just ridiculous. And to be on every social media channel available is not only a bad idea, it's an impossible one. The time and energy it would take to be everywhere at once are not even worth the very small amount of money it could bring in.
To be successful on social media, you need to be strategic when deciding which channels best serve your client base. By focusing on a channel that already engages your demographic, you have a better chance of influencing people. And although it is important to maintain the basics (Facebook, Twitter, and LinkedIn), be sure to branch out based on the needs of your target audience, how they operate, and what they're looking for in digital content and conversations.
A Quality Product Sells Itself
This is something we hear a lot from industry professionals. It's catchy and optimistic, sure, but just offering a great product isn't enough; if nobody buys it, it doesn't matter how great it is. As Thomas' CRO, Amy Kim says, "Even the best products have failed miserably, and there [are] tons that we never even hear about, and the reason for that is … they weren't marketed correctly."
You Can't Worry About What Your Competitors Are Doing
Of course you need to pay attention to how your competitors are marketing themselves! This isn't just good marketing, its good business. It is essential to stay up-to-date on the market and the competition.
If your competitors are utilizing new channels, updating their websites, and investing in new technologies, and you're not, then you're at risk of falling behind. It's that simple. This is not to say that you should copy the competition, but you have to be able to compete with them.
A Great Salesperson Beats A Good Website Any Day
This industry is filled with smart, engaging salespeople who are confident in their abilities. That's great, and we still need these people in some regard. But the truth is, buyers today often prefer to self-educate, researching and selecting suppliers on their own time, on their own devices.
Consumers don't want to speak to a salesperson when they can get the information they need themselves. Plus, a salesperson can only work so many hours, whereas a comprehensive, informative website works 24/7 to bring in new leads and engage new customers.
Learn More
You can't always believe everything you hear, and this holds just as true for industrial marketing as it does for anything else. Feeling like your marketing strategy needs a boost, or unsure how to get started? Contact TMS today to learn more and discuss your options with an expert.
Did you find this useful?