5 Ways To Turn A Lead Into A Customer
You worked hard to market your capabilities and nurture your prospects. Now your sales team has a healthy list of leads. However, research shows that 40-50% of these leads are ignored and never followed up on, which can add up to a lot of lost revenue for your business.
Developing an effective lead follow-up process can ensure that you don't leave leads — and potential revenue — on the table. Here are five strategies that should be a part of your process.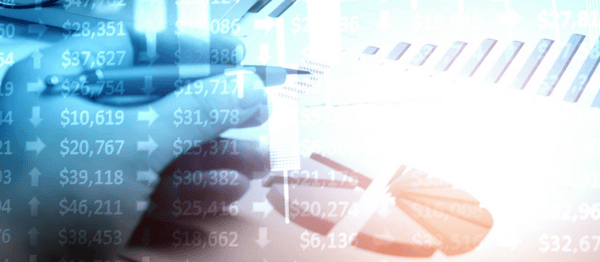 1. Be Quick To Follow-Up
Speed is the name of the game when it comes to following up with leads. According to The Harvard Business Review, companies that follow-up within an hour of receiving an online query from a potential customer are seven times more likely to have a meaningful conversation with a key decision maker than those who wait only an hour more.
The faster you connect with your potential customers, the more likely your business will be top of mind when the prospect picks up the phone.
2. Segment Your Leads
Not all leads should be treated equally. Each potential customer you interact with will have different budgets and needs. That's why it's so important to segment your prospects and find out where they are in their decision-making process.
Segmenting your leads will help you determine who is ready to buy and who needs more time to warm up to your business.
3. Be Persistent
You never know when your customer will be ready to buy, which means that you have to consistently and continuously follow-up with them to make sure you connect at the right time.
Recent research from The Harvard Business Review reveals that sales reps can experience up to a 70% increase in contact rates by simply making a few more call attempts.
4. Build Trust
It's important to showcase valuable information to your leads when you do follow-up with them. Provide them relevant content that addresses their needs each time you reach out.
Think about the questions that most potential customers have when they reach out to you, and have answers ready and in your back pocket. Being helpful and informative is a great way to earn trust with potential customers, which can be a key factor in their decision to do business with you.
5. Find Out What Works Best
Once you start following up and leads start moving down the pipeline, be sure to keep track of your activity to continually fine-tune your process.
For example, try to determine the best days and times to reach out to your customers. While research from MIT shows that the best time to call a lead is Wednesday or Thursday between 4 pm and 6 pm, every company is different. Log phone calls, times, and conversions to see what is most effective. The only way your sales will improve is if you know what works and what doesn't.
Now that you understand the best ways to stay in contact with leads, it's time to get to work. Keep these five tactics in mind and it will lead you down the right road for sales success.

Did you find this useful?