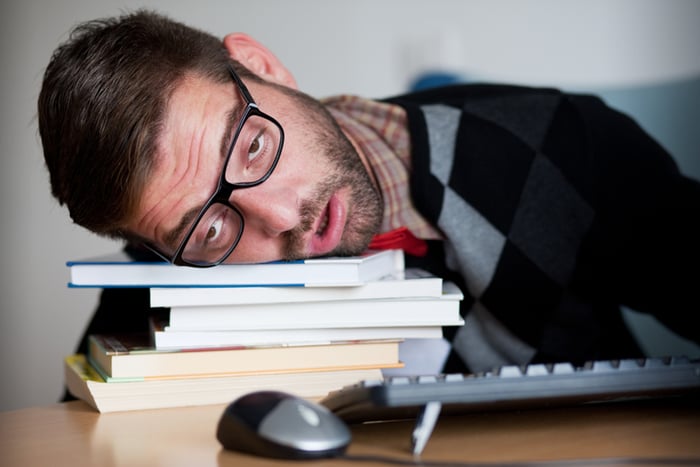 It's no secret that summer is typically a low-key business season for many industries. While there are some exceptions, like lawn mower manufacturers and distributors, the overall trend is a summertime slump. But just because many of your employees are at the beach or backyard barbeques, that doesn't mean your business can't grow in other ways. In fact, reduced factory activity offers the perfect opportunity to re-invest in other areas that may have fallen to the wayside during peak industrial times.
Revisit Your Outdated Website
This is likely something that's been on the back-burner for some time. You know that your website isn't up-to-snuff anymore, but you just haven't had the time to devote to creating a new one. Summer is the perfect time to get this project moving. There have been numerous search algorithm updates that have likely had a negative impact on your website rankings lately, so this is a good opportunity to address these issues. The most important thing you can do right now is make sure that your website is optimized for mobile search.
Back in April, Google rolled out a new algorithm update that gives preference to responsive website designs that automatically adjust depending on screen size. For consumers and other online audiences, this update streamlines the search experience. But for many companies that were unable to make the update, this was a major blow. Fortunately, you now have the time to address this issue and create a responsive website design that will appear higher in search results.
Start Blogging
Creating an updated website is just the start – now you'll need a steady stream of high quality content. You may think there's not a large audience that would be interested in what you have to say, but if you choose your topics well, you'll be able to say what they're interested in hearing.
The first thing you'll want to do is figure out what long tail keywords people are searching for in your industry. The Google AdWords Keyword Planne makes this pretty simple by allowing you to search keywords and see how well they've performed in the past. Based on your research with this tool, you can apply your findings to blog post topics. You'll want to target phrases that are regularly searched for online, but that aren't too competitive. Fortunately, the longer your keywords are, the less competition you'll find.
Once you've chosen a few keywords, think of some possible blog topics around each one. Even if you don't consider yourself a writer, because you are already familiar with these industrial blog topics you should find that the experience comes somewhat naturally. Just imagine you're explaining this information to somebody who wants to know more about it, and write it as if you were speaking to them. Once you've finished, you can send the post to a few trusted friends or colleagues to check for any glaring errors. You should find that the more you write, the faster the whole process becomes. And getting a few posts written ahead of time this summer will ensure that you have some leeway once business starts picking up again in the fall.
Get Social
Creating a responsive website and high quality blog content is a great start when updating your digital footprint. By taking these steps, you're helping to boost your site's SEO value and get found by potential customers searching for your services online. But you can magnify these efforts even more by getting started on social media (or picking up where you left off last summer).
Many industrial companies take advantage of summer months by hiring interns to lighten some of the administrative load. Therefore, we often see companies with multiple inactive Twitter accounts that were set up by past interns each year. For this reason, it's highly recommended that a full-time staff member take control of the initial set up to ensure that the account is always accessible, even if interns move on to different jobs.
Commit to making at least a few posts per week, and engage with other accounts as often as possible. If someone were to visit one of your social media accounts and see that nothing new was posted in a few weeks or months, they might assume the account was abandoned and is therefore not worth following. Additionally, by interacting with other accounts, you're much more likely to be seen by other users. The more attention you are able to generate, the more potential there is for people to click the link back to your website.
Keep Going!
Each of the strategies mentioned above will be time-consuming and labor intensive. Once one is "complete," you'll want to put up your feet and congratulate yourself on a job well done. Go ahead, have that well-deserved break – and then get back to work! Search algorithms are constantly changing, blog worthy topics are always becoming available, and social media never sleeps. Fortunately, you're not alone in this (or at least, you don't have to be). While summer internships are most popular, see if you can hire students throughout the year to continue where others left off. Computer science majors and graphic designers can help with website updates, and journalism and English majors will be very helpful in writing blogs and social media posts. You might even want to consider photography and video students to offer readers a glimpse into your operations.
With the right tools, strategies, and people at your disposal, you should find yourself ready to take on the busier seasons come fall. So make the most of this summer slowdown while you can. It's never too late to begin.