The Components of a Successful Content Marketing Strategy
Content marketing can penetrate the internal politics of a potential customer and influence buyers at every stage of the buying cycle, so it's important to understand the essential elements that make up a successful strategy.
This isn't limited to the types of content or channels you use to promote — many other moving pieces like sales, traditional marketing tactics, and brand evangelists play into it. Everything works together, so it's time you connect the dots.
Let's jump right in:
Types of Content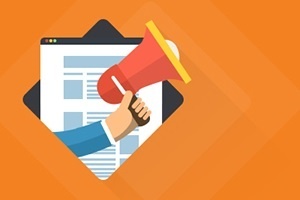 Content itself is the execution and demonstration of your expertise and value. It comes in many forms:
Microposts (Twitter, LinkedIn, "What's New" on your own site)
These are short but insightful commentaries. They are original thoughts and/or opinions on topics important to you and your industry. For example, a custom manufacturer might share a new trend in DIY metal stamping, or discuss innovations in an end market such as aerospace, automotive, or high-end appliances.
Articles (your blog, guest posts, journal articles)
Articles are the best way to prove your wide breadth of knowledge and keep information in a digestible format at the same time. If you manufacture heat reclamation systems or components, you might write about their role in new energy management programs. Evergreen content like "The Benefits of Laser Cutting" establishes thought leadership for the author and remains relevant for months or even years.
Customer testimonials
Buyers want to know that you're great, but to hear it from the horse's mouth is ineffective. Success stories from previous clients can reassure potential customers of your capabilities and expertise.
News releases
Expanding your plant? Installing new equipment? Contributing to a charity or other community benefit event? These make prime content for news releases. This information reaches buyers through syndication outlets like ThomasNet News, and may also be picked up by trade journals and content aggregators.
Videos
Virtual plant tours, product demonstrations, and technical tips make great video topics. You can also do Q&As with CEOs and owners about pressing issues like the skills gap or the re-shoring of American manufacturing. Keep in mind that short videos – 1 to 3 minutes – are most effective.
White papers
This is where you can really flex your technical muscles. You might explain how a new machining technology can pass down cost benefits to the customer and the end-user. If your company focuses on green efforts (an issue of importance to this particular blogger), you could outline end-of-life uses for a component or the environmental footprint of a process.
Types of Channels
Now that you better understand what constitutes content, you need to know about the channels of distribution. Here are the most important:
Your website
A good marketing program may not always start at your website, but it will always end there. In addition to housing content, the sections of your site – About Us, Case Studies, Services, etc. – should reflect your content marketing strategy. In other words, it needs to be focused on the buyer, not on you.
Company blog
Your company's blog is the ideal place to start posting your mid-length articles (like this one!). When you follow best practices for site hosting, SEO, and content creation, you can build a powerful new way for potential buyers to find you. Plus, you have a constantly-updated source of content that keeps potential buyers interested and sure to come back.
Industry/Trade Magazine Submissions
Whether distributed in print or online, trade magazines are a widely-dispersed source of information for people in the industry (that happen to always be looking for high-quality content). You can submit your article to industry magazines and websites that your customers read.
E-newsletters
Any of the above-mentioned content can be communicated in an e-newsletter. A simple note to a customer or a potential customer letting them know about a news release, a white paper you just published, or a customer case study exhibits good will and can help positively influence response rate – a key benefit of Content Marketing.
Social media
Each social media channel – Facebook, LinkedIn, Twitter, Google+, and so on – is a little different. Consequently, you may not have the same followers across all platforms. Sharing unique content tailored to the strengths of each site helps you remain top-of-mind for industrial buyers, no matter which type of user encounters you. Remember, what makes content marketing important is the dialogue itself. Be sure to respond to email inquiries and comments, on blog posts you've authored, and through social network engagement. Make your e-newsletters interactive by encouraging responses (and answering those responses when appropriate).
The role of sales
Content marketing is a different type of marketing communication: a sales message that's not about selling. A video demonstration of a proprietary grinding technique should focus on the advantages of the technology. An email blast could promote the video and encourage customers to contact you for more information. At the same time, the video will live on YouTube, ready to be found by a new, larger audience of industrial buyers beyond your email list.
It's always tempting to fold a Call To Action or something similar into your content, but keeping these tactics separate is key to building the right relationship. I genuinely hope that you wouldn't conclude a lunch meeting by saying, "Call me today for a free quote at..." so you shouldn't end an article that way, either.
The role of traditional marketing tactics
Content Marketing is not a substitute for traditional marketing tactics. Rather, it's complementary and works best when used in tandem with conventional strategies. (They can intersect occasionally.) You should always have a foundation of traditional marketing messaging that your Content Marketing supports. However, the more personal, interactive nature of Content Marketing can level the playing field between you and larger firms that spend tremendous amounts on traditional marketing. All the money in the world can't buy your unique expertise and the value that only you can share.
As your Content Marketing begins to cement your thought leadership, traditional marketing tactics will be there to reinforce your company's brand image.
The role of evangelists
An evangelist is often considered the "holy grail" of content marketing. Evangelists eagerly share your content because they believe in your brand and value your thought leadership. They actively promote your company's content simply for the value of the content itself, not because of what your company makes or does. They might do this because of how you and your company make them feel, or how their own reputations get a boost when they share your information. Remember, this is all about relationships. Express your emotions and communicate clearly.
Evangelism doesn't happen by accident. It's the result of a relationship that has been carefully cultivated and nurtured. Whether you're dealing with very satisfied customers or industry experts, treat them as VIPs. You may want to let them guest blog for you, or you may ask to quote them in appropriate content. How else can I describe this... Evangelists are born when reciprocity and social proof love each other very much.
Not sure you have the ingredients to make a delicious content marketing strategy? Need some role models? Contact us.
Did you find this useful?