Growing Your Manufacturing Business: Converting Traffic Into Leads
In our last post, we discussed how to supercharge your website to attract more traffic. But what should you do with all of that traffic once you have it? This week, we addressed the next steps via an online webinar, and today I'll be recapping some of the main concepts from that presentation.
The Role of Content Offers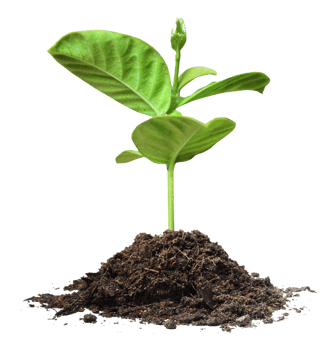 Getting traffic to your website is the first step in increasing business opportunities, but once they're on the site, they'll need some direction on what to do from there. Chances are, these visitors are looking for information and helpful resources, so you'll want to make those available to them. BUT — there's a catch— you also want to learn more about who's visiting your site. That's where offers come in.
An offer is a downloadable piece of content that users can access after they submit a form on your site. You control how much information they'll need to enter, so you can quickly gather their names, job titles, email addresses, companies, and more. In exchange, they'll get whichever piece of content they're interested in.
If you simply had this content/information available to everyone on your homepage, you would have no idea who was visiting or what they were interested in. By "gating" this information as an offer, you'll have valuable insight to use in nurturing campaigns that move individuals through the buying cycle. Even something as simple as a product catalog can generate 30% more conversions.
Creating Compelling Content Offers
If you want people to submit their personal information in exchange for content, make sure you're providing something that seems like an even trade. Options like in-depth whitepapers, product catalogs, eBooks, guides, case studies, and infographics are often great possibilities to use in a content offer. Your goal is not only to gather data from these downloads, beyond that it is to be helpful to users. By sharing your knowledge in this way, you're letting the audience know that you are an authority in your industry and they will be able to rest easy doing business with you.
When creating content offers, make sure you are solving your prospects' problems, answering their questions, and playing into their interests. If your sales team receives some frequently asked questions or other feedback, that's often a great place to start when brainstorming content ideas. And, of course, make sure the content aligns with the actual products and services you are able to offer.
Creating Landing Pages and Forms

Developing a good content offer takes time. But the job isn't finished when the offer is complete! You still need to have a central location to send people to have them download your offer. A landing page will take care of this step.
The landing page should have just enough information to make people want to click through and submit a form for more information. Keep it short and simple and be sure to add a visual element (like the eBook cover) to make it more appealing.
When creating a form, think about your own personal preferences and how much information you'd feel comfortable entering for a similar piece of content. Make it brief enough that they won't get overwhelmed, but just detailed enough that you'll have sufficient data to use in your own objectives.
And to drive people to your landing pages in the first place, create some Call-to-Action (CTA) buttons and links on your website that will entice people to click through for more info. The buttons should be clear and concise (ex. Click Here to Download…), visually striking, and in a location where they can be easily seen. Make sure to add them to pages that relate to the content offer.
Additional Promotion Opportunities
Including links to offers throughout your website is a great way to leverage the traffic you have. Another way to build traction is by writing complementary blog posts about the topics being discussed. If you've just created an eBook offer about metal stamping, consider choosing one sub-topic to write a related blog post about. You can then link to your offer's landing page at the bottom of the post, so that people know where to go for even more information.
Also feel free to share quick bites of information with your social media networks to get them interested in clicking through for the download. You can even reach out directly using email marketing and nurturing emails to send the content offers straight to the people who can benefit most from the information.

Did you find this useful?