Marketing Tasks To Tackle During The Summer
The summer is upon us, and while your shop may shut down for a week or two, you can't shut down your marketing. That's because the buyers you want to do business with are looking for suppliers like you. In fact, our data shows that summer may be one of the best times of the year to connect with in-market buyers.
With that in mind, you'll need to have a plan of attack in order to maximize your time — and your results — before the summer is through. Here are some digital marketing tasks you should add to your summer to-do list.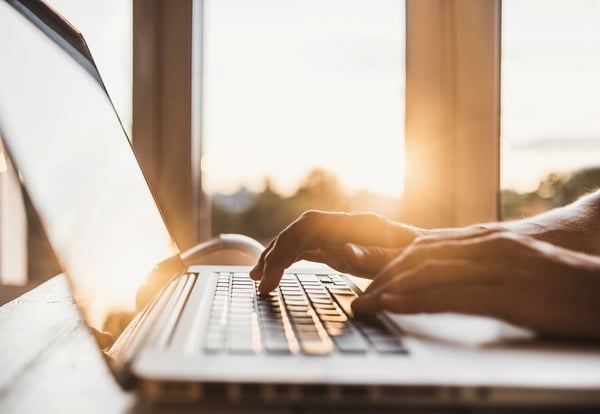 List Your Business On Thomasnet.com
If you are going to tackle one thing on this list during the summer, this should be it. That's because active, in-market buyers visit Thomasnet.com to find suppliers and source products — and they do so all year round. While website traffic may dip a bit in the summer, buying activity on the platform actually increases in July and August.
Getting listed on Thomasnet.com takes just a few minutes, and it's completely free to get started.
Promote Your Best Content Again
Don't have the time — or the resources — to create a new eBook specifically for the summer? That's okay! If you have content that resonated with prospects in the past, chances are it will still resonate today, helping you drive new leads in the process.
Go back through the previous 3-9 months and identify your best-performing content. It can be a blog post, webinar, video, or eBook. Take some time to update anything that may have changed (like stats, dates, or deadlines) and get ready to promote it again through targeted PPC campaigns and email marketing. Speaking of which ...
Set Up Your Email Campaigns
Every time you send an email to a prospect, you are competing with hundreds — if not thousands — of other senders for their attention. However, in the summer, email activity tends to slow down, making it more likely for your emails to be read by potential customers.
Of course, you need to follow best practices in order to maximize your email open rates, and you should do your best to steer clear of common email marketing pitfalls.
Shoot Some New Videos
Video marketing is fast becoming one of the most essential, and successful, marketing channels for B2B business, and the summer is an ideal time to build out your video library.
Consider shooting some footage of your facility to give prospective customers — and employees — a feel for your company. If some of your machines are down for routine maintenance, take some footage of the process to showcase your commitment to QC. You can also use this time to set up your account on sites like YouTube and Vimeo. Wherever you decide to host your videos, be sure to follow these video marketing best practices.
Fill Your Pipeline For The Fall
While not all of your prospects are ready to purchase right now, many will be entering that phase of the industrial buying cycle shortly. Get a head start by connecting with these buyers right now with the help of a MQL lead generation solution.
While your competitors are off on vacation or distracted with other tasks, you can form a relationship with these buyers. Through lead nurturing, you can turn these prospects from Marketing Qualified Leads (MQLs) into Sales Qualified Leads (SQLs) and, ultimately, new customers.
Need Some Summer Help?
By staying active and engaged in your digital marketing during the summer, you can connect with the active and engaged buyers who are looking for what you offer. If you need some help, the Thomas Marketing Services team is here for you — during the summer, and all year round.
Did you find this useful?