Manufacturing Madness: How To Survive The Supplier Selection Game
The college basketball tournament is only a little more than a week old, but already there have been a ton of upsets (not to mention a ton of upset fans). That's because the competition is so fierce, and the stakes are so high, that any team — no matter how talented they are — can get knocked off at any time.
That's not too different than what happens in the industrial space. You may have the knowledge, the experience, and the capabilities that your buyers need, but winning that next contract is no sure thing. Even worse, while there are 68 teams vying for a championship in the tournament, there may be hundreds of suppliers competing for the very same opportunities that you are.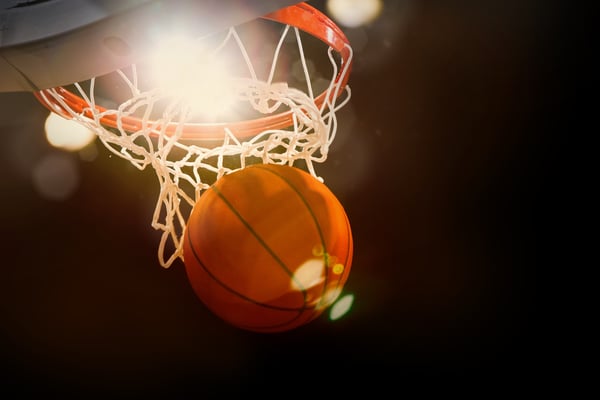 So what can you do to survive the supplier selection game and come out a winner? You need the right game plan.
Fundamentals Are Key
Whether it's basketball or business, you can't win a lot of games unless you get the basics right. When it comes to your marketing, that means three things:
An Optimized Website: You can't step onto the court in an old T-shirt and sweatpants; you need to look professional in order to be taken seriously. The same holds true for your website. If it looks old, outdated, or amateurish, your customers will move on to other suppliers. At the very least, your site should be mobile-friendly and secure.
Helpful Content: You don't want to get bounced early in the supplier selection process, and you don't want visitors to bounce quickly from your site. To keep them interested and turn them into prospects, you need to offer helpful content like blog posts, eBooks, and videos.
Email Strategy: Even though there is a lot of competition, email remains one of the most effective inbound marketing channels for manufacturers. However, you can't send the same email to the same people over and over, you need to send different types of emails to targeted personas.
Practice Makes Perfect
Athletes continuously practice their craft in order to improve their skills day after day. Your marketing needs to get better every day as well. To do that, you need to focus on continuous improvement through A/B testing.
A/B testing allows you to test different versions of marketing assets in order to identify what elements work the best. By making use of real user data, A/B testing takes the guesswork out of marketing, so you can run your campaigns with confidence.
Showcase Your Unique Skills
Great teams play to their strengths. As an industrial marketer, you need to do the same.
Of course, you have to make sure that you are offering the product and capability information that buyers need to make their decisions. But beyond that, you should also craft a unique selling proposition that sets you apart.
Choose The Right Teammates
Even if you have a star player — or a star product or service — you can't win without the right team around you. If you have an in-house marketing department, they will need to be proficient in different digital marketing disciplines, including web design, SEO, writing, and others.
If you don't have the time or budget that it takes to build out your own department, then you may want to consider working with an industrial marketing agency. These hired guns can accelerate your marketing programs and offer a great ROI. But you need to be careful when recruiting a potential partner; to find the right one for you, you need to ask the right questions.
Be In The Right Place At The Right Time — And All The Time
Sometimes a game comes down to crunch time — a fortuitous bounce, a freak call, or a miraculous last-second shot. While luck plays a big part in these outcomes on the court, in your business, you can't rely on luck — you need to actively put yourself in position to win.
When it's crunch time in the industrial buying process, more B2B buyers turn to Thomasnet.com than any other resource on the planet. They visit the platform when they are actively seeking new suppliers for their supply chains.
When buyers are ready to partner with a new supplier, you can't be sitting on the sidelines. You need to be in position to get selected, and that means getting your business listed on Thomasnet.com.
Did you find this useful?