Don't Leave Your Leads To Luck
We can all use a little bit of luck. Unfortunately, many industrial marketers seem to rely on it a little bit too much.
Instead of taking the time to implement a comprehensive, forward-thinking marketing strategy, they expect industrial buyers to find them. It just doesn't work that way.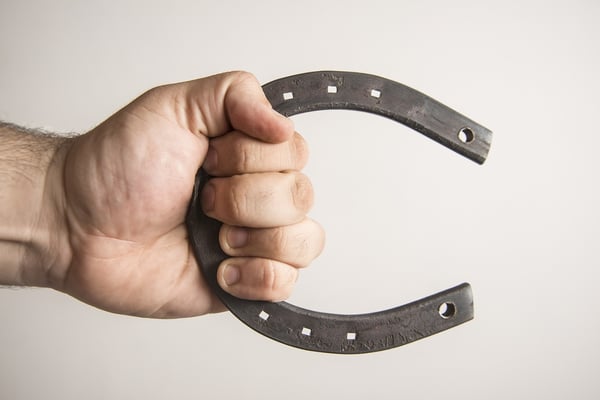 On the contrary, when it comes to your marketing campaigns and lead generation efforts, you don't want to leave your success to chance. You need to take the time — and exert the effort — necessary to put yourself in the best possible position to attract new buyers and grow your business.
Here's how you can do just that.
Leverage Every Channel You Can
Have you ever played roulette? Imagine betting on a single number over and over again, only to lose out over and over again.
This is not too different from many industrial marketing strategies, which rely on just one or two channels in order to cash in.
But if you are only using email marketing or SEO, for example, you will be missing out on all the leads that can be generated by other channels — PPC, social media, and video, for example. You need to take a comprehensive, all-inclusive approach in order to produce winning results.
Go All In
You can't make a splash by dipping your toes in the water. If you do decide to try out new marketing channels and approaches, don't be afraid of them — embrace them and try to use them to their fullest potential.
Now, that doesn't mean blowing your entire budget on your first advertising campaign or burning through your contacts list with one email send. You need to be smart with your marketing, but you can't be scared of your marketing.
Stay Ahead Of The Latest Trends
Digital marketing is a constantly shifting and evolving discipline. New rules, tools, best practices, and technologies are always emerging, and it's imperative that you stay on top of everything if you want to be successful.
Therefore, you should do everything you can to keep your skills sharp and your knowledge current. Subscribe to newsletters for the latest tips and advice, check out different marketing conferences and events around the country, and take advantage of online learning platforms whenever you can.
Place A Sure Bet
The industrial buying cycle is extremely long and incredibly complex. That makes aligning your marketing efforts with your buyers' needs a little bit of a crapshoot.
Fortunately, if you want to connect with industrial buyers when their are actively searching for suppliers like you, there is a proven solution — getting your business listed on Thomasnet.com.
Unlike traffic generated by search engines, email sponsorships, and other channels, all of the sourcing activity on Thomasnet.com is driven by real, verified, and active buyers — not accidental traffic or bots.
Learn more about the audience of powerful buying decision makers in the Thomas Network at Thomasnet.com. Download our audience guide to find out why advertising on Thomasnet.com is the best way to connect with the B2B/industrial buyers you need to grow your business — no luck required.

Did you find this useful?