5 Things Industrial Buyers Are Evaluating You On Right Now
Today's industrial buyers prefer to research suppliers online in order to create a shortlist of potential partners. If you want to have a chance of winning the business, you need to be sure you are on that shortlist. That's why it is so important to make the right first impression online. But how?
Start by focusing on these five things that buyers are evaluating you on right now.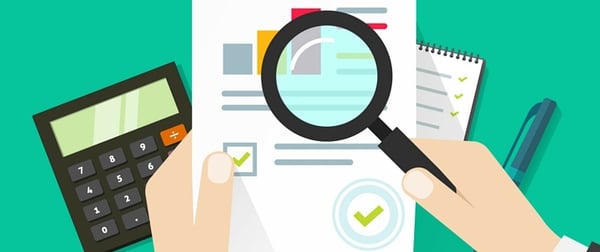 1. Certifications
Quality is among the most critical factors that buyers consider when evaluating new suppliers. Therefore, if you aren't highlighting your quality certifications prominently online, you're likely to get crossed off the shortlist.
Offering an index of ISO numbers is a good start, but you should go beyond that in order to offer the greatest peace of mind and to give you the best chance of moving on in the evaluation process. Allow potential buyers to view the actual certification documents or, better yet, download them for future reference. Lastly, always make sure your certifications online are current and up-to-date to eliminate any doubts and uncertainty.
2. Facilities
Your facilities say a lot about you, and buyers want to hear all about it. For example:
Are your production facilities modern and well maintained?
Is your plant layout optimal to workflow?
Do you have CAD, CAM, or flexible manufacturing systems in place?
While buyers interested in long-term partnerships will typically review your facilities during an onsite visit later on, showing them facility photos and videos while they're anonymously evaluating you online is a plus that can help you stand out.
3. Industries Served
Would you bring your PC to get repaired at an Apple store, or vice versa? Probably not. That's because you want to be certain that the people working on your product have specific experience with it.
The same holds true for industrial buyers. They feel more confident when they see you have experience with customers in their industry, whether it be automotive, food and beverage, medical, aerospace, etc. Thus, you should make your vertical experience readily apparent and cite case studies or testimonials whenever possible. If you don't have specific experience within an industry, but your capabilities and quality standards are transferrable, make that clear as well.
4. Key Personnel
Buyers often want to know about more than just the product or service you offer; they want to know about the people behind the scenes who will be supporting their orders and their businesses.
List the key contacts across your departments, such as engineering, sales, operations, and other areas, online. Even better, create detailed profiles with contact information so that buyers can reach out to you and your team members directly if they have any questions.
5. Value-Added Services
Chances are, you will compete with lots of other suppliers for the same job, and many of these shops will offer the same product or service as you. But what else can you do? What's the cherry on your sundae? That may be the key to making the shortlist.
If you have secondary capabilities to offer, make sure buyers know it. Do you provide engineering services? Design assistance? Installation? Repair services? Inventory management? Private labeling? Packaging, Kitting? These value-added services can set you apart from the pack and set you up to make the shortlist.
What Else Do You Need To Do To Make The Shortlist? Well, That's A Much Bigger List
These five areas are critically important to making the shortlist, but there are many other things that buyers evaluate you on. Our eBook, The ABC's Of Making The Shortlist, covers 21 additional aspects of your business that industrial buyers evaluate before making their shortlists.
Download your free copy today and make sure that you aren't selling yourself short of making the shortlist.
Did you find this useful?