4 Marketing Mistakes That Can Kill Your Chances Of Scoring New Buyers
There's a ton of marketing and sales advice out there on how to grow your business, increase yourbottom line, and make your company stand out from the crowd. Keeping up-to-date on these expert tips and new industrial marketing trends is key to remaining relevant in today's ever-changing landscape.
But even the most knowledgeable, well-versed companies make critical mistakes that can cost them new customers. Below are four of the most common B2B marketing mistakes and some tips on how to best avoid them.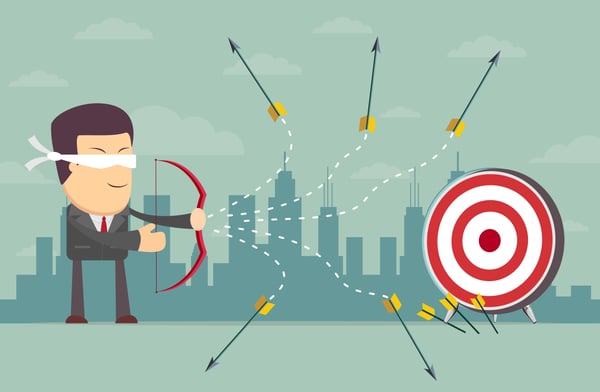 Playing The Wallflower
To increase sales and effectively grow your business, you need to be on your potential buyers' shortlists. You can't get on those shortlists if you're invisible. So make yourself visible, and get in front of potential buyers looking for new suppliers.
There are plenty of resources available to help increase your company's reach in specific industries. Thomasnet.com, for example, can easily get you on the radar of the right customers. An Enhanced Listing — which takes less than 10 minutes to set up and costs just $49 a month — allows you to reach thousands of potential customers actively seeking to buy the specific products and services you're offering. It's where B2B buyers go when they need a new supplier.
You can also use tactics such as PPC advertising and search engine optimization to draw more people to your website. Getting active on social media is a great way to showcase your knowledge, grow your network, and, ultimately, generate more sales.
Staying In Your "Comfort Zone"
There was a time not so long ago when everyone wanted a niche; companies aimed for their own little corner in the marketplace and stayed there. But refusing to grow and expand into new markets seriously impedes your reach — and your chances of gaining new, valuable customers. Exploring other markets and regions can open up your business to many new opportunities.
So ask yourself what sectors you and your competitors are under-serving, and aim to connect with prospects in those areas. Highlight your expertise, take part in industry discussions, and offer valuable content and advice. This will help you build valuable relationships with new buyers and partners and effectively expand your company's reach.
Assembly-Lining Your Buyers
You know what's better than a generic supplier? A supply partner who customizes their offerings to their clients' exact needs. Recognizing your buyers as individuals with unique needs can catapult your business to a whole other level. Meaningful business partnerships depend on mutual success, so take the time to ensure your clients are getting the services and support they need. This will help establish you as a thoughtful, knowledgeable leader in your field and greatly increase your chances of achieving customer loyalty.
More specially, take the time to understand your buyers' needs and how their operations function. Learn about their company shortcomings and strengths, and see where you can assist or advise. In this way, you'll stand out from the competitors just looking to win faceless contracts. Showing your dedication to buyers' needs helps you stand out from the other companies on their shortlists.
Holding Out For The Big Kahuna
Landing a big fish as a customer can change the fortunes of your business overnight. However, if you turn up your nose at small jobs and orders, you could very well be passing over potential goldmines. It isn't uncommon for companies to place small orders at first in order feel out new suppliers. Waving off these opportunities or failing to provide dedicated, full support can seriously hinder your chances of winning future business — and hurt your company's reputation.
Treat small jobs like the auditions they could be; use the opportunities to showcase your knowledge, professionalism, and expertise as you strive to learn about each client's operations, provide personalized service, and efficiently handle any issues that might arise. Prove yourself worthy of bigger business, and keep in mind that word can spread quickly about how you've handled certain jobs.
Learn More
All these mistakes can lead to stagnation — and this simply isn't an option in a marketplace that's constantly changing and innovating. But you know what these four marketing pitfalls have in common? They're typical of companies that think in terms of quarterly statements rather than long-term growth. So set your sights high, and always seek out new opportunities and areas for advancement.
Ready to discover more ways to grow your business and gain new customers, or just having trouble getting started? Get in touch with the team at Thomas Marketing Services today to learn how we can help.