How To Make It On Your Industrial Buyer's Shortlist
As you know, industrial/B2B buyers looking to establish a long-term relationship with your business may vet you quite thoroughly. This could include visiting your facility, checking your finances, talking to customers and more.
However, before they get to that point, today's buyers prefer to evaluate suppliers anonymously, then create a shortlist of potential partners before contacting them for further vetting.
Of course, evaluating you anonymously as they create their shortlists means learning as much as they can about you online. This blog post will help you make sure your online presence doesn't have any holes that leave you short of making those shortlists.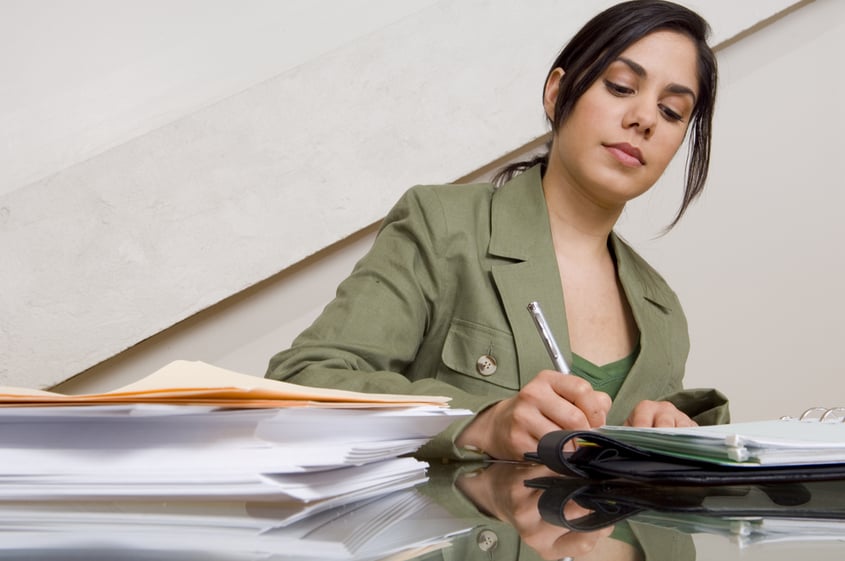 The following A to Z list goes beyond the obvious "what you do" info, and into the nuts and bolts of what makes your business unique.
Of course, depending on whether you're an OEM, custom manufacturer, service company or distributor, not everything on the list may apply to you (except the most important lesson of keeping your website up to date!) Still, this is a great opportunity to make sure you're making the best first impression on customers that may have the power to change your business — whether you make that impression on your website or on a supplier discovery and evaluation platform such as Thomasnet.com.
Buyers Evaluate Your...
Associations
Showcasing your membership in trade associations helps legitimize your business, and indicates that you're up to date with the latest industry innovations and best practices. Having the National Association of Manufacturers (NAM) logo on your website, for example, immediately puts buyers' minds at ease and starts building their trust in your expertise. Not only that, but, it's also a professional development opportunity for you, personally, to network with educators and like-minded advocates within your field. So if you're not currently a member of any trade associations, take a look at what organizations your colleagues and competitors are involved in. We guarantee your future buyers are already comparing and taking note of it.
Brands Carried
Another step to building buyer trust is showing them the full breadth of your offering. Early in the buyer cycle, buyers are evaluating your website to assess if they should take the next step with you. Specifically, they're looking for social proof that your business provides good value and is safe to work with. They want to see the full list of brands you offer. Whether they are your own products or those you resell or distribute, this is your opportunity to share as much detail as possible about what you sell. Once again, showing logos here is a huge plus.
Check out 9 of the Best Manufacturing Websites to Inspire Your Next Redesign
Certifications
Similar to current associations, buyers want to know what industry quality certifications you haveearned. In fact, most large buyers insist their suppliers maintain a certain level of certification and implement a thorough quality control process. Beyond just seeing a list of ISO numbers and others on your website, though, can buyers view your actual certificates online? Better yet, can they download them? If a customer came into your office or shop, they'd probably want to see some certifications hanging on the walls, right? Your website should be no different.
Learn how to win more business with certifications or find certifications in your industry.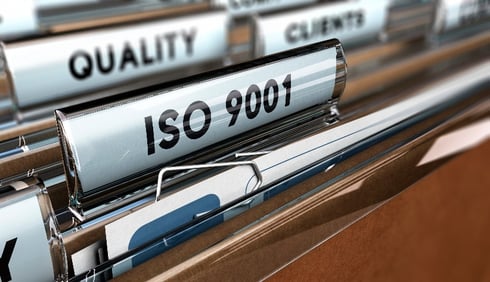 Delivery Performance
Here is where future buyers will want to see some proof, since on-time delivery is often a buyer's top key performance indicator (KPI). Many buyers will vet this after shortlisting and contacting you, by asking to speak with your existing customers, but if you have a strong on-time track record with zero returns and minimal downtime, and are able to provide those references, promote it up front on your website. Publish your on-time delivery rate and share case studies of past successes. You can even prepare for being shortlisted by contacting existing customers ahead of time, so you'll have those references ready to go upon request.
Equipment List
When buyers are in the early stages of evaluating you, one of the most basic questions they're trying to answer is, can you perform the job that they need done? To really illustrate the full range of your capabilities — in addition to listing them out — provide a detailed equipment list. What machines do you have on your shop floor? How many of each? What materials and sizes can they handle? What throughput can they deliver? What tolerances can they hold? Be as specific as possible — this list goes a long way toward showcasing your capabilities and capacity, helping buyers understand exactly what you can do for them, and separating you from your competitors.
Facilities
Buyers who are interested in long-term partnerships will typically want to take an onsite visit to your facility at some point, but showing them photos and videos while they're still anonymously evaluating you online can put you at a huge advantage. They'll want to know details like, are your production facilities modern and well maintained? Is your plant layout optimal to workflow? Do you have CAD, CAM, or flexible manufacturing systems in place? Answering these questions with shop videos, photos, and virtual tours can separate you from the pack early on in the evaluation process. Learn more with our Intro to Video Marketing eBook.
Green-ness
Sustainability is becoming an increasingly important differentiator for many customers when choosing a new supplier, and the trend is only going to continue. In fact, Nielson recently found that 66% of global consumers and a full 73% of global millennials (those born from 1977 to 1995) would be willing to pay more money for a sustainable brand. So if any aspect of your business practices is environmentally friendly or socially responsible — such as having an Environmental Management System (EMS) in place accredited to ISO 14001 — show it off.
Engineering Specialties Inc. (ESI) shows off their corporate social responsibility with a live solar feed on their blog and discusses how solar power usage is saving gas, money, and emissions.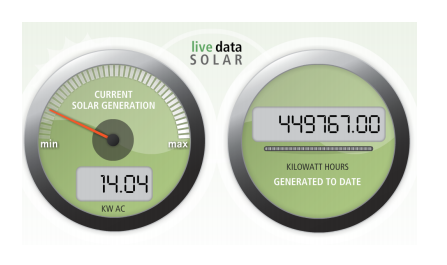 Head Count
Whether your business is lean and agile or large and in charge, showing the number of employees you have gives buyers an idea of the size of your organization, and whether or not you're a good fit for the scope of their needs. If you have multiple locations, be sure to break out headcount for each facility, so buyers can better understand your capabilities and capacity in different geographies.
Industries Served
Whether it's automotive, food and beverage, medical, aerospace, or anything in between, buyers are reassured when they see that you have past experience with customers in their industry. Not only that, but listing out the different sectors you've worked in will help your keyword ranking when buyers search for things like, "pump valves for wastewater treatment." And if any capabilities and quality standards that you meet for one industry would make you a good fit for another industry that you'd like to break into, explain how and why. Link to some case studies here if you can to back it up.
Learn more about how to harness your existing footprint to break into new industries with our eBook, "3 Ways to Grow Your Business Through Market Expansion."
Job Samples
As buyers move down to the middle of the marketing funnel, they'll be looking more closely at examples of your actual work. A key part of evaluating you is your past performance and how you've solved problems for similar customers. This is where case studies come in again. Showcase a variety of different project samples on your website, including photos, materials used, specs, tolerances, and turnaround times. Describe the markets your customers were in, their unique challenges, your approach, and the outcome — and include testimonial quotes if possible. Keep these in mind as you take on future projects as well: each job you complete is another opportunity to add a new industry, challenge, or application to your portfolio and showcase your versatility to prospects.
Don't just say it, prove it. Learn more about the value of customer testimonials.
Key Personnel
Make it easy for your prospects to reach you. The key people behind your business, and what can they offer to big buyers should be crystal clear at each step of the supplier discovery and purchasing process. Callers get frustrated in the "If you know your party's extension" loop when they don't know who to ask for, and oftentimes they'll simply hang up. Even if you have a helpful human answering all of your calls, listing the key contacts within your Engineering department, Sales department, front office, and other areas of the business — as well as their contact information — is useful content to show online.
Locations
Buyers want to know if your business is regional, national, or international, as well as where you deliver and whether you offer on-site support. Generally speaking, whenever possible and all other things being equal, industrial and B2B buyers say they prefer to source locally. (Read the Top 6 Benefits Of Local Sourcing!) But when all is not equal, and if you do something better, faster, or more economically than the competition, you could also potentially attract buyers from afar. To keep yourself in the running, be sure to list all the locations where you have a presence, what products or services are provided by each, and all the geographies you can ship to and serve.
"Made in..."
The re-shoring focus and resurgence of "Made in the USA" is a welcome boon in manufacturing: it's safer, lower risk, cheaper to ship, more environmentally friendly, and, of course, patriotic. Beyond wanting American quality, your customers may want their end products to carry the "Made in the USA" label. The Federal Trade Commission abides by strict standards saying, "all significant parts or processing that go into the product must be of U.S. origin," so if you're able to help prospects meet these requirements, you've got to make it known. Share it on your website and consider launching new advertising programs or even repackaging products with the "Made in the USA" label. If you can do what you do for them in the U S of A, wave that flag. Learn more about the latest in manufacturing reshoring.
News & Press Releases
If your website already has a "News" page, great! Make sure you're always keeping it up to date with the latest happenings. If it doesn't have one, make one. Any buyer evaluating you will want to see what's going on lately with your business. Not only that, but it's also a chance to brag about your achievements with links to what's been written about your business. This includes announcements about new hires, innovations, acquisitions, partnerships, product releases, awards, and any other commercial accomplishments — if it was newsworthy enough to announce it, make sure the story lives online. Finally, if you have a press kit, post it here. Provide the media with downloadable PDFs and press releases about your business, as well as how they can get in touch with you.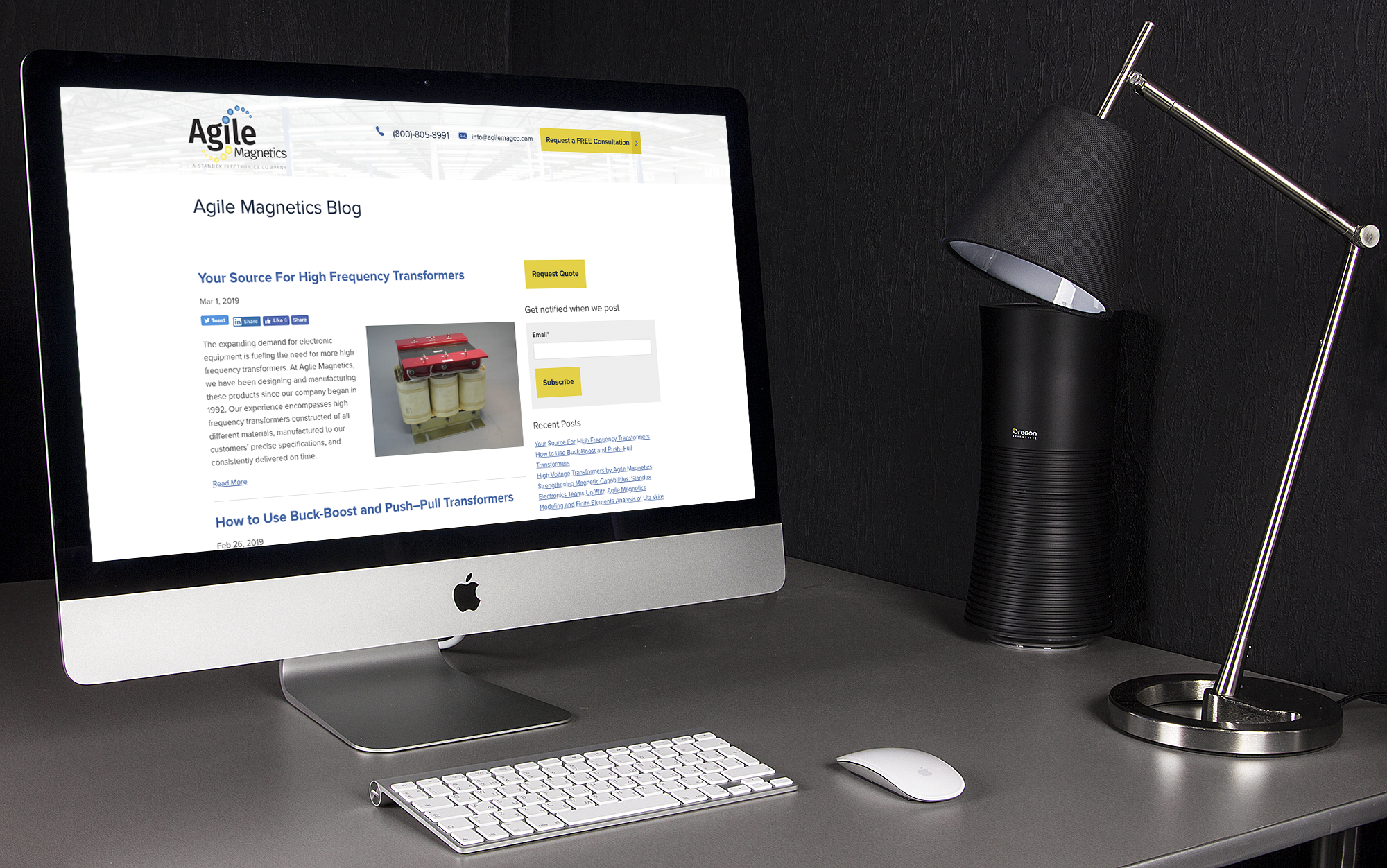 Ownership
Many organizations have supplier diversity goals that they're either required to or compelled to meet for each project or product line. So if your business is certified Women-owned, Native American-owned, Veteran-owned, LGBT-owned, or any other diversity classification, grab your buyer's attention early by promoting that status up front. Keep in mind, difficulty in verifying a supplier's claim to diversity status is a key complaint among procurement professionals, so you'll want to include any relevant certificates to authenticate your business.
Read more about the business case for workplace diversity or get your business listed on the ThomasNet Supplier Diversity Search to increase your opportunities through this designation.
Product Info
Today's buyers already know what they want, and they'll usually browse and spec products before ever reaching out to you. That's why having a dynamic online catalog is crucial to your success. It may be a daunting task at first, but you'll want to dump all — and we mean ALL — of your existing product info onto your website. If you offer stock products, is your complete catalog online? Is it searchable? Does it include all product details? This means spec sheets, CAD drawings, and any other info from brochures and cut sheets you might have lying around the shop. Do you offer customizations? If so, what are some examples of past custom projects you've done? Show off your range and showcase what you have — because if today's buyers don't see it online, they'll assume you don't have it at all.
Learn why your product data and your website need to work together and get listed on the Thomas Network to get in front of the right buyers. DFT Inc. promotes related resources on their product pages to support their lead generation strategy.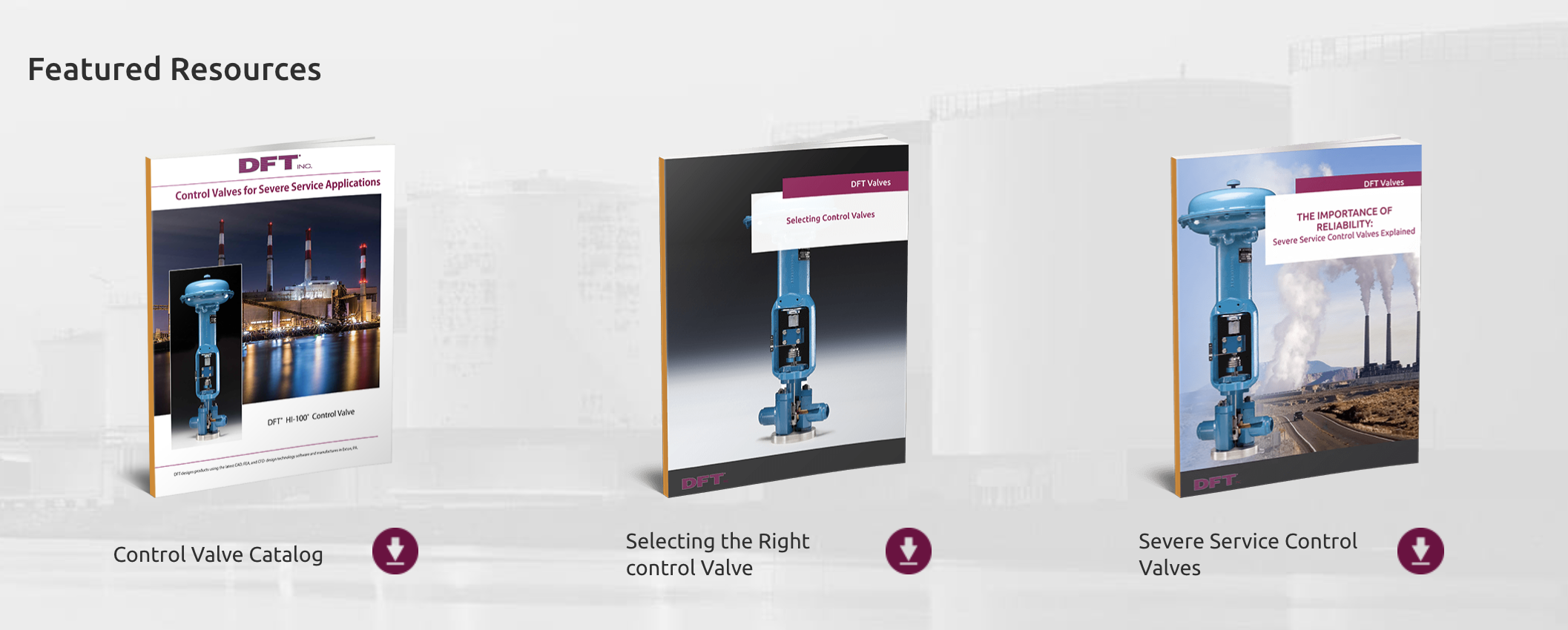 Quantities
Once buyers know what you can make, they'll want to know how many you can make. What is your production capacity? Taking into account worker shifts, tool changeover, maintenance, breakdowns, and inevitable missing parts, what quantity can you realistically expect to produce at full capacity? What are your limits, if any? Does your company do prototyping and short run jobs, or do you stick to large production runs only? Do you have minimum and/or maximum order quantities? If so, how are costs affected? Buyers will want to review past high and low volume projects you've worked on, and clarifying this information up front eliminates time wasted talking those that aren't a good fit for what you offer.
Registrations
You know the drill. Just like with associations and certifications, buyers want to know your current registrations. Are you RoHS compliant? ITAR registered? Six Sigma, Mil-Spec, or Lean certified? Any other registrations? Separate yourself from the competition and list them all on your website.
Safety
Buyers know that health and safety risks at your business can impact your ability to deliver. A workplace safety statement that expresses your commitment to enforcing safety standards — such as your conformance to the Occupational Safety and Health Administration's (OSHA's) laws and other regulations — has value to potential customers. This includes any documentation you have to assure buyers that safety issues won't disrupt your ability to meet delivery timelines. Keeping your employees safe at work not only prevents accidents and shows you care, but it also boosts employee morale and productivity — which ultimately contribute to greater output for your buyers and more profitability for your bottom line.
Read up on OSHA's manufacturing safety guidelines.
Technical Specs
Remember, today's buyers are scoping you and your capabilities out long before they ever make contact with you. Digitizing your data and putting it in the right place and the right format will help you gain visibility early in the buying process, earn higher quality leads, and get spec'd more often. If you're a machine shop, what materials, sizes and tolerances can your equipment handle? What feeds and speeds? If you're an OEM or distributor, what are the critical performance specs of your products? Can you include performance charts, product spec sheets, and supporting data sheets? Learn more about the digital transformation of industrial sales and marketing in the Top U.S. Manufacturing Challenges And How To Overcome Them.
Understanding
Listing the products and services you offer is obviously important. But when you go beyond that and explain how you can solve very specific problems your potential customers face — problems that may be unique to their industry — you show that you understand their business and their challenges, and that you can quickly add value as a long-term partner within their supply chain. Your industries served and case studies are great opportunities to show how your services are transferable across different applications and industries. Most importantly, demonstrate your commitment to understanding customers' unique challenges, and helping them achieve success.
Value Added Services
A buyer might come to you for a certain type of job, but may not realize you're a one-stop shop. If you can go above and beyond their initial request and provide customers with end-to-end support, let them know. Are you a machine shop that also provides engineering services? Design assistance? Installation? Repair services? Inventory management? Private labeling? Packaging? Kitting? Whatever they may be, the "secondary" services you offer can set you apart from the pack, especially to customers looking for more of a turnkey solution or a long-term business partner in their supply chain. So don't bury your value added services too far under your primary offerings.
White Papers
If you or someone in your organization has taken the time to write a white paper before, you already understand their value; they show you're a problem solver and a thought leader, they generate credibility with purchase decision makers, and they can set you apart from competitors. White papers are an integral part of any content marketing strategy because they give you the real estate to cover a topic more in depth, establish your authority, and build your buyers' trust — and did we mention they're lead magnets? Maybe you explain how a new machining technology can pass down cost benefits to the customer and the end-user, or you outline "greener" end-of-life uses for a certain component. Whatever the topic, writing a white paper is an opportunity to flex your technical muscles, be truly helpful to your buyers, and generate more new leads for your business.
Learn more about Content Marketing for Industrial Companies and Content Marketing for Building Product Manufacturers.
X Factor
It might be a no-brainer to you, but a new prospect stumbling on your website for the first time will have little to no idea about your company or your unique value proposition. Many buyers will have never heard of you at all before landing on your blog during their Google search. So you'll need to win them over. What unique benefit or service do you offer that your competitors don't? What truly sets you apart? What's the real reason a customer should do business with you over someone else? Your X factor is your strongest hook — figure out what it is and make it clear through the content on your website.
Year Founded
An "About" page is another must-have for any business website, and it's your opportunity to tell new buyers what you're, well, about. We recommend always including your company's year founded to provide transparency about your business and build trust with prospects. Whether you're an established supplier with a long track record, or a new and innovative player in the field, buyers will typically want to know how long you've been in business. It's helpful to provide a brief company history as well, so people can get a feel for your tradition and culture. But if your business has been around for over a century, spare buyers the year-by-year breakdown and filter them just the most important information.
Check out our blog "The Must-Haves On Your Company's About Us Page" where we discuss the most important information to include on your About Us page and our favorite manufacturing companies who are doing it right.
Zero-defect Initiatives
Literally speaking, achieving zero defects on high volume production runs is near impossible. But conceptually, adopting these initiatives demonstrates your commitment to improved quality throughout the manufacturing process. Achieving a zero-defects goal would mean less waste, reduced costs, higher customer satisfaction rates, and improved customer loyalty. Beyond industry quality certifications like Six Sigma, do you have in-house quality control processes or inspection technology geared toward eliminating defects? Can you prove that you've shipped high-volume orders on time with minimal defects or returns in the past? This information could separate you from the rest of your competition. Tell prospects the what, the how, and the why.
Learn five quick tips for improving quality control on your shop floor.
You've Got The Letters. Now, Boost Your Numbers.
Making the shortlist is the first step toward boosting your sales and your revenues, and Thomasnet.com can help make it happen. Our powerful supplier discovery platform was built for one reason and one reason only: to help suppliers like you get found, evaluated and shortlisted by serious buyers. Click here to get listed for free! And download the full guide, "The ABC's Of Making The Shortlist" to get your free checklist on what to include on your website.
Did you find this useful?