Digital Customer Experience Trends Manufacturing Leaders Are Embracing In 2021
Engineers, procurement managers, and MROs face many challenges in their jobs. Navigating a supplier's website to find the information or support they need to make a purchase decision shouldn't be one of them. These B2B buyers have become used to excellent digital experiences from the brands they engage within their personal lives, and they are bringing those exact expectations to the workplace as they evaluate potential suppliers for their companies.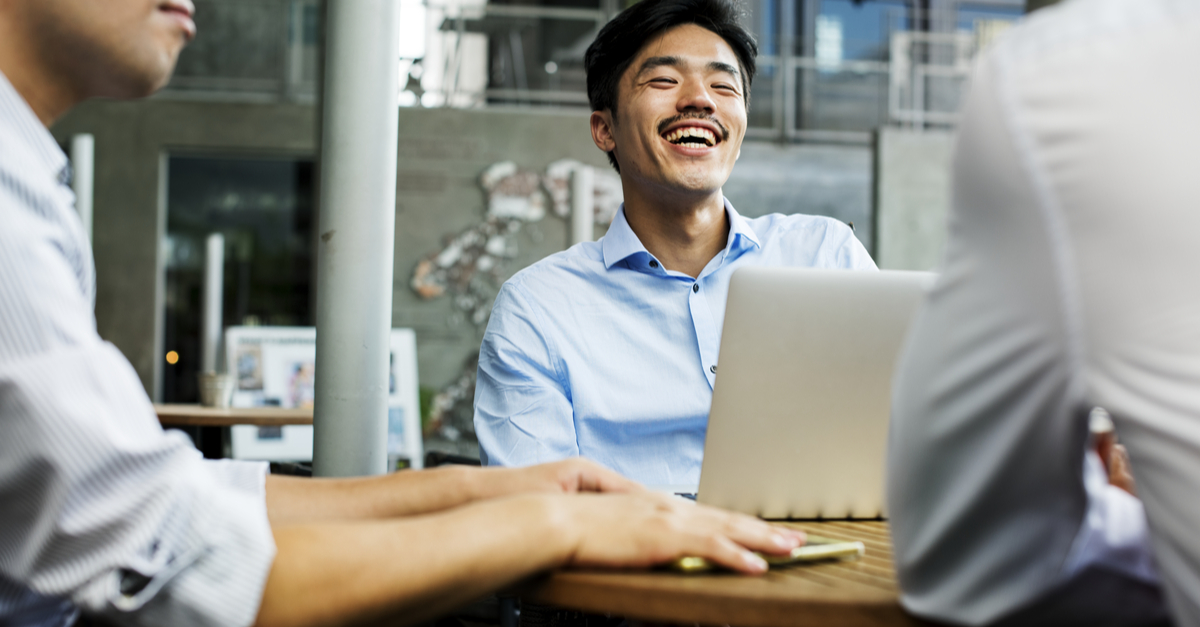 To support the needs of B2B buyers and the changing buying behavior, manufacturing companies are investing in transforming their growth strategies and digital customer experiences — and they're reaping the rewards. According to BCG, brands that create personalized experiences by integrating advanced digital technologies and data for customers saw revenue increase by 6% to 10%.
What Is A "Digital Customer Experience"
Digital customer experience refers to the total interactions a prospect has with your brand in the digital space. This includes visits to your website and digital profiles, inbound messages from email campaigns, interactions with customer support through chat, and even downloading and applying digital product data and models.
Today's B2B customer experience can be complex — not only do businesses need to consider all the areas prospects are engaging with their brand, they even need to consider which devices they're using.
Generally, implementing digital strategies offers opportunities for your business to serve as a resource for your customers and simply be easier to do business with which is a great growth strategy in itself.
💡 Thomas Tip: 76% of industrial buyers listed difficult navigation as the most important reason for leaving a website without considering buying. The most important component to improving your digital customer experience is having an updated, modern website. See how your website is faring with a free Digital Health Check.
What Are The Digital Customer Experience Trends Driving Success for Manufacturing Leaders?
So what makes for a solid digital customer experience in 2021? And do you understand your customer's journey with your company, or do you deliver and then wait for the phone to ring when they need something?
Creating a successful digital customer experience begins by carefully selecting digital tools that are best suited to engage your prospects based on their needs and behaviors. Here is what leaders in the space are doing to improve their customers' experience online:
1. Publishing A Knowledge Center Or FAQ Page
With the many complicated components, configurations, and materials the average B2B buyer must choose from, it's important to establish a quality online knowledge center that lets buyers research the right solutions on their own time. Effective content and FAQs also allow you to engage buyers early in their buying journey, let prospects learn at their own pace, and keep your customer service reps from spending time answering the most common questions.
Here are a variety of sample questions that can provide quick information to help in-market customers make a purchasing decision:
Do I need custom tooling or will a standard catalog product suit my needs?
What material should I use for my project?
How long does it take to build an injection mold?
What cleanroom classification do you work with?
Align your content with common questions your customers have or challenges they face when working through projects. By providing a single place to answer common questions, you give your website visitors an initial place to go instead of spending time searching through your website, or giving up and turning to a competitor.
Customer Experience Success Story: Air Innovations builds custom solutions for environmental process control systems. Air Innovations published two new website resources: an FAQ and a Knowledge Base of educational content to satisfy customers' demand to look for more information at the end of the purchasing funnel.
Air Innovations' media-rich content allows visitors to learn on their own time as they navigate the buyer journey. Customers can see how Air Innovations is invested in providing custom solutions, creating a sense of trust in the brand. As a result, Air Innovations is seeing an improvement in quality website leads, customer experience, and a 2,060% year-over-year increase in website clicks. [See More Content Ideas]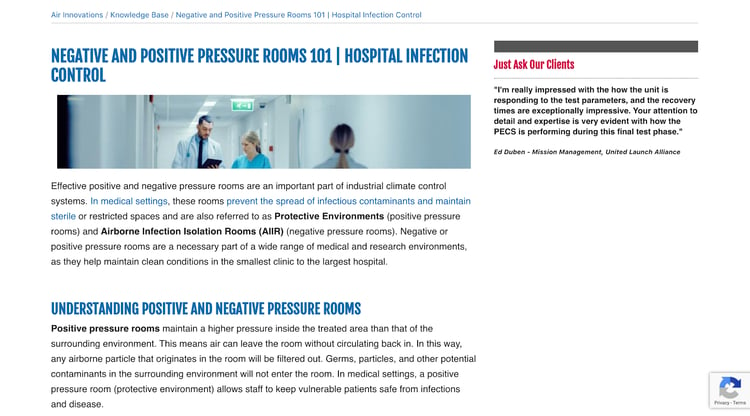 2. Offering Product Data In Formats Your Prospects Need
According to HubSpot, 93% of customers are likely to make repeat purchases with companies that offer excellent customer experience. This means making sure products are delivered at the time and format customers expect them.
Manufacturers who provide downloadable CAD/BIM files complete with consistent performance data and technical specs across multiple distributor sites and sales platforms are more likely to earn new business. That's because studies show that engineers who download CAD/BIM files are valuable leads, and 82% of those CAD/BIM downloads turn into sales opportunities. It is critical that the product files you offer are complete and include the proper performance data to work within a specifier's digital plans.
Centralized access to product design data simply helps engineers get their jobs done faster and easier. Managing changes digitally not only helps ensure access to the most up-to-date bill of materials (BOM) information but avoids the inherent delays and errors involved in tracking changes manually. It minimizes design errors, improves efficiency, and avoids duplication of effort.
93% of customers are likely to make repeat purchases with companies that offer excellent customer experience
3. Adding Product Configuration Functionality For eCommerce
When searching for supplier parts online, an industrial sales survey revealed that 49% of engineers want to configure product options and 46% want a part number search. Like providing complete product data on your website, adding product configuration functionality is important to the digital customer experience because it helps buyers understand how your products can fit their specific needs.
Engineers want to set up, build, and customize your digital product to see how it would fit with their application. They are the driving force behind component selection so manufacturers need to offer a digital customer experience that lets them explore form, fit, and function by delivering the data and functionality they need. Providing them with accurate product details and enhanced eCommerce capabilities creates a more engaging and intuitive experience that drives them towards buying conversations.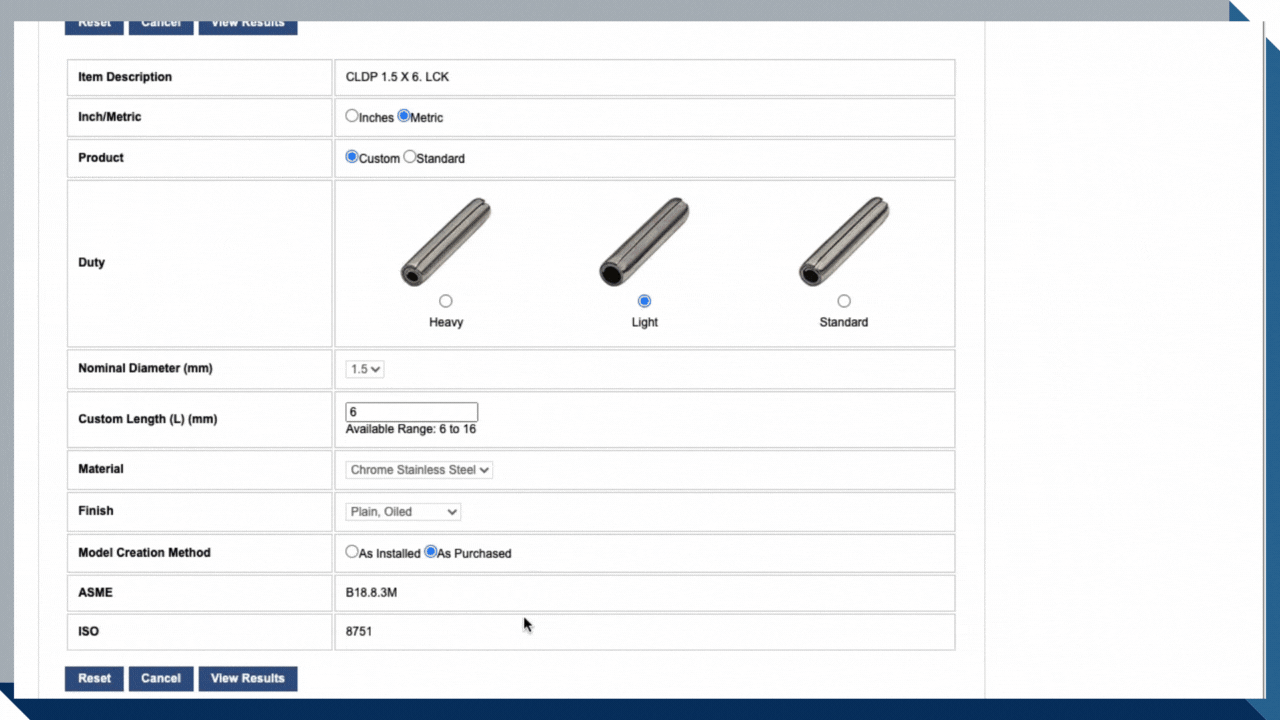 Moreover, in a 2021 Thomas Industrial Buyer's Search Habits Survey, 40% of industrial buyers said the quality of a supplier's website impacts their decision to partner with the company. A website's functionality is important for user experience and lead conversion. One purchasing agent stated, "Having more online information like specifications, pricing, lead time, and stock levels are important when I'm vetting new suppliers. I'd prefer to work with companies that give me the option to order products directly with an online product catalog." [Get The Full Report]
4. Investing In Chatbot Functionality
Buyers today want and expect immediate access to information. They're turning more to digital self-service support instead of speaking with an agent over the phone — a chatbot is a fast way to deliver what they're looking for.
Chatbot technology provides always-on 24/7 customer support for basic questions, can direct users to relevant content, and may even persuade a website visitor to make a decision faster. Chatbots can also gather data from their interactions and, with that data, help your support and sales teams to use that information to personalize their interactions with customers.
They're becoming popular for improving the digital customer experience — a Salesforce research study found 68% of businesses using chatbots say their teams have seen reduced call time because they decrease customer wait times.
➡️ Customer Experience Success Story: The Rodon Group, a custom plastic injection molder, uses HubSpot's chatbot builder software to qualify leads and direct visitors to the information they need. Their chatbot has been driving almost 1000 sessions to their website pages.
It easily lets them improve their customer experience and provide answers to common support questions, letting their team focus on the other conversations that matter most. As a result of investing in HubSpot's all-in-one digital marketing toolset, The Rodon Group is seeing a 17% increase in overall website sessions and a 53% increase in new contacts.
5. Leveraging Video Content
Videos increase brand differentiation, brand awareness, and product awareness, and in a recent survey, 68% of people said they prefer to learn about a new product or service through video. To use videos to improve your customer experience, focus on telling your brand story and educating prospects about your products and services. Have videos readily available that address common issues or FAQs so your customers can choose how they want to engage with your information, i.e. reading a guide or watching a product demo.
In the manufacturing and industrial space, prospects and customers want to be able to review your:
Project details
After you create a video, publish it on all your media channels for your customers to see. This includes advertising on social media, emails, website pages, and your Thomasnet.com Company Profile.
💡 Thomas Tip: Suppliers advertising with video content on the Thomasnet.com platform increased engagement & requests for quote for their business by 32% — with some seeing increases as high as 70%. Get a free video produced with the purchase of an advertising program.
Create A Strong Digital Customer Experience
According to Jeff Ackel, CEO of Sigma Thermal, one of the first steps to a successful transformation is mapping out customer interactions and their journey. In a Thomas Industry Update Podcast episode, Jeff spoke with Thomas CEO and President Tony Uphoff about his company and how it has become a pioneer of redefining customer experience in industrial B2B sales.
"We noticed over time that we had an increasing number of dissatisfied customers, and it had nothing to do with the product at the end of the day. They were upset with something that happened along the way with one of those (customer experience) touchpoints," Ackel said. "You're really fooling yourself to think that as a B2B company that those things don't matter. They matter just as much as they do in a consumer-facing business, and if we're ignoring those, then we're doing ourselves a tremendous disservice as a supplier to our customers."
Manufacturers who can focus on a digital customer experience as a key strategy to their website and marketing plans have opportunities to earn repeat business, grow their customer base, and increase their bottom line. Research from Aberdeen Group shows brands with the strongest digital customer engagement strategies retain an average of 89% of their customers compared to 33% of companies with weak strategies.
Redefining your customer experience will have different touchpoints depending on your company. To learn what you need to update your website with an enhanced digital customer experience and online presence, contact our industrial marketing experts for a free Digital Health Check.
Additional Digital Customer Experience Resources For Manufacturers:
Did you find this useful?