How To Boost Your Sales And Marketing Efforts In The New Year
The New Year is just around the corner. Business owners and managers should use this time to look back and reflect. Did you meet your goals? Did you try new tactics? Did they work? How can you improve upon existing efforts?
It's also time to set new parameters, specifically in regard to marketing and sales. How did you do with finding new business? Were your marketing strategies effective? Did you take advantage of all today's technology has to offer? Were you afraid to try certain things, or lack the time or motivation to adopt new strategies?
A new year brings a fresh start. Here are some tips to boost your sales and marketing during this next trip around the sun.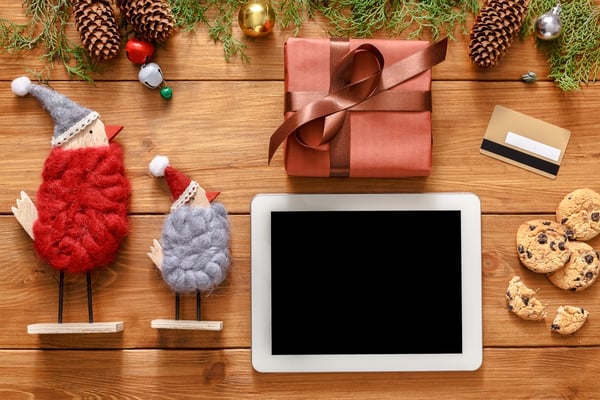 Demand Attention
Don't be shy. The more potential buyers you connect with, the better position you'll be in to turn those prospects into leads, and those leads into customers.
Fortunately, there are lots of ways to get attention in this digital-driven economy. For one, you can use pay-per-click advertising to target your high-value prospects. Getting started with PPC is pretty simple; however, getting it right does take a lot of time, effort, and trial-and-error.
Email marketing is another way to keep your business top of mind with potential customers. Of course, you don't want to send the same boring sales pitch over and over. You need to vary the types of emails you send, while avoiding common email marketing mistakes.
Lastly, the most fool-proof way to get in front of buyers is to go where they go — Thomasnet.com. The Thomas Network at Thomasnet.com is industry's largest and most active audience of industrial and B2B buyers. In fact, more sourcing activity takes place on the platform than any other resource on the planet. You can get listed on Thomasnet.com, and get in front of these buyers, for free.
Take A Peek At The Competition
It's always a good idea to have an understanding of what your competition is up to. Fortunately, it's never been easier to keep track.
Do they have a social media presence? Follow them and pay attention to what and when they post. Sign up for their regular content feeds, blogs, newsletters, and so on. Set up Google Alerts to see if they are making any headlines.
Take stock of your competitors' efforts and use them as a jumping-off point for your own sales and marketing brainstorming. We're not talking about industrial espionage here, but take the time to understand their strategies and whether or not those strategies are working.
Be Social
There are tons of different social media platforms available for getting your brand out there and engaging with potential buyers and leads. Take advantage, and don't get lazy, no matter how tempting it is to focus your energy on eggnog until the new year rolls around.
The start of the New Year is a great time to get started on social media and start setting your strategy. Give some thought to creating a campaign that will truly engage your followers, facilitate conversation, and allow you to shine as a knowledgeable industry leader. Branch out and test a new social media channel you haven't yet explored.
Give Your Site A Makeover
Keeping your industrial website up to date is crucial, and if it's been more than six months since you made an update, you're likely losing out on new business. If all your blog posts are from two years ago, or your news announcements are as old as the internet itself, users will get the impression you aren't on top of your game. So take the time to create and post new, valuable content, whether it's in the form of Q&As, eBooks, white papers, blogs, webinars, videos, or checklists.
This also means getting on board with current standards of accessibility and security. Today, being mobile-friendly isn't just a nice option — it's paramount for reaching users when and where they need information. And load time should be like lightning. People simply won't stick around for a slow-loading site when there are so many other options out there. Security is important as well, as search engines have already started to penalize non-secure sites.
Give The People What They Want
Content is king. That is, content marketing brings in leads. In fact, it generates three times as many leads as outbound marketing, and it does so at a fraction of the cost.
It's essential to offer new content on the regular. And not useless, generic "hey, we still exist" content. We're talking about real stuff that enlightens, encourages, educates, entices, and engages. (Alliteration optional.) So while the choice to use content is a no-brainer, the actual creation of that content isn't. Writing and editing quality content takes time, focus, and talent, and the end-of-year slowdown presents the perfect time for this. Write it now, and release it throughout the year.
Learn More
Looking for some guidance in boosting your marketing efforts? Reach out to the team at Thomas today. Our experts can help you create a multifaceted, custom plan tailored to your company's goals and needs.

Did you find this useful?