Is Your Marketing Strategy Stuck In The Past?
There are lots of things that get better with age — wine, cheese, how you look in a monocle, etc. Unfortunately, your marketing strategy is not one of these things. On the contrary, unless you are constantly refreshing your approach and pursuing new tactics, you risk losing out on potential revenue and falling behind the competition.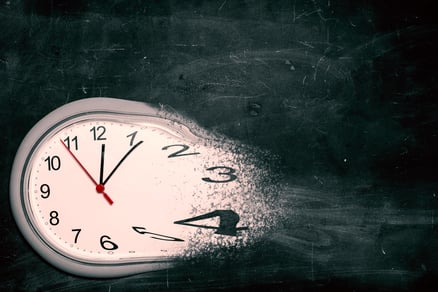 So, is your industrial marketing program in need of a refresh? Here are some questions you need to ask yourself.
Are You Making (Smart) Use Of Video?
Strong content marketing is the foundation of any modern digital marketing strategy. However, if your content is only made up of eBooks, whitepapers, blog posts, and other text-based collateral, then your content marketing may not be so modern afterall.
Videos are quickly becoming the most dominant — and influential — marketing medium. Four times as many buyers would rather watch a video about a product than read about it, and videos are 40 times more likely to be shared across social media than any other form of content.
An even scarier stat? Three out of every four B2B marketers are currently integrating videos into their campaigns. If you're not one of them, then you are already behind the times — and behind other manufacturers in your space.
Is Your Website Continuously Optimized?
So you've built a website for your manufacturing business (you have built a website, right?). That's great. But so have all of your competitors. What's going to seperate your site from the next one that your buyers visit?
The obvious answer is "fancy graphics" or "better copy." But the right answer isn't in how your website looks; it's how your website is managed. Instead of taking a traditional approach to website design and development — where you build it once and let it sit for awhile — you need to think of your website like you would a machine on your shop floor. It needs to be constantly fine-tuned, calibrated, and optimized for peak performance.
That's really the essence of Growth-Driven Design, which utilizes A/B testing and data analytics to continuously optimize a website's performance. If your site isn't getting better every day, it's not aging gracefully.
Are You Just Sticking With The Basics?
Only a few short years ago, just dabbling in tactics like email marketing, content marketing, SEO, and PPC would have put you on the cutting edge of industrial marketing. Today, however, those marketing elements aren't advantages, they are essentials.
So while you need to continue to utilize these core strategies, you also need to be on the lookout for new ways to market and grow your business.
In our new eBook, Think Outside The Industrial Marketer's Toolbox, we'll introduce you to five cutting-edge digital marketing tactics that can open up new channels and drive new opportunities. Get your free copy now.
Did you find this useful?