Why Your Product Data And Your Website Need To Work Together
A prospect that you've been chasing for months has been researching you as well, checking out your product catalog on a distributor's website and downloading your CAD models. They've narrowed down their shortlist to you and a couple of your competitors, and now they're visiting your website to gather additional details.
But when they arrive on your site, what they see doesn't quite match what they saw on the distributor's site. Part numbers are off, and specs aren't aligning 100%. Plus, basic company information doesn't mesh with what they read before.
Reconciling the differences would take way too long, so instead they just cross you off their list.
And you never even knew they were interested in the first place.
Unfortunately for many product manufacturers, this scenario plays out all too frequently. That's why you need to make sure your product data and your website are working together.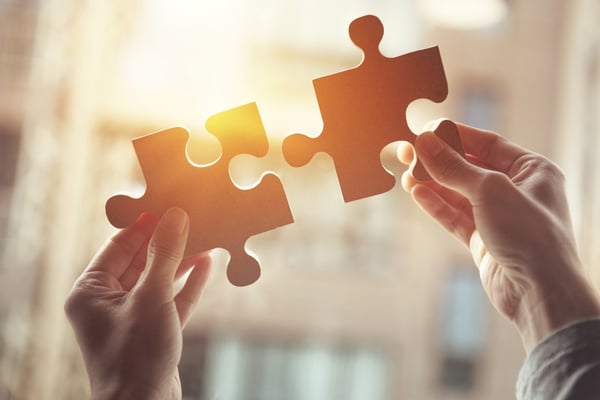 What B2B Buyers Want
Today's B2B buyers don't want to be sold to; they want to discover, research, and spec products online before commiting anything to their projects.
In fact, according to a recent Forrester Research Report, "By a factor of three to one, B2B buyers want to self-educate versus talk to sales representatives to learn about products and services. In addition, a majority of B2B buyers now say that buying online is more convenient than buying from a salesperson."
This process of self-education can be an incredibly difficult and time consuming one to complete. The easier you can make it, the more likely it is for buyers to spec you into their projects.
On the contrary, introducing doubt into the minds of your prospects — by presenting conflicting, outdated, or inconsistent information — is the quickest way to get eliminated from consideration.
What You're Probably Doing Wrong
If you are like most product manufacturers, than you probably have two distinct teams — with two distinct systems — managing your product data and your website.
The first team is made up of engineers and technical experts, who use product configuration software and CAD to update, refine, and maintain your product data. The second is your marketing group, who use a CMS to manage your website's look, feel, navigation, and user experience.
If these two groups — and their tools — aren't talking to one another, then you're set up to fail.
How To Achieve Alignment
If you want to bring your data and your website together, here are some things to keep in mind:
Start By Centralizing Your Data
For many suppliers, data exists in a disorganized, decentralized state. Different files are maintained independently, and they are manipulated by different people — engineers, marketers, sales reps — with few rules and oversight. As a result, different versions of data exist across different platforms. This makes it hard for your customers to find the right information as quickly as possible.
Centralizing your data with a dynamic online catalog creates a solid foundation for all of your marketing efforts. It allows customers to more easily discover and select your products across the web, while also enabling the delivery of multi-format CAD models and sales drawings, which ensures your products are properly spec'd and inserted directly into a customer's project.
Enrich Your Data
Having all of your data in one place won't make a tremendous difference if your data is unusable. Buyers need access to rich, detailed and configurable product data — and they need it in a variety of formats.
Of course, you can't just turn spec sheets into CAD drawings, you need a system in place.
Make It Easy On Everyone
Behind the scenes, you will need an intelligent and robust product data configuration solution that is easy to work with internally and produces easy-to-use output for end users.
You also want to make sure that all of your data is propagated accurately on the websites of your distributors. To accomplish that, your data syndication process needs to integrate with your configuration tools and centralized system.
Optimize Your Website
Once you've optimized your data, it's time to optimize your website. Keep in mind that, when they're not working, today's B2B buyers frequently shop online at consumer sites like Amazon. They expect the same simple, intuitive, and user-friendly experience when visiting your website.
That means your site needs to be easy to navigate, with a professional look and feel. Pages and images have to load quickly, while forms can't be overly long and burdensome. And of course, your site needs to be mobile friendly, as more and more buyers do their jobs while on the go. When all of that is taken care of, you can integrate your product catalog.
Don't Get Disconnected
A disconnect between your product data and your website can make it incredibly difficult to connect with the buyers you need to grow your business. If you need some help bringing everything together, contact our team. Our Product Data Solutions help manufacturers get specified and purchased by creating rich product information and intelligently syndicating the information across the web.
Did you find this useful?