Easy Website Design Tips That Increase Clicks
Studies show that we have less than 15 seconds to leave a good first impression with our website visitors.
If your website's headline, call-to-action, or even its color scheme doesn't hit all the right notes, your prospects will simply find a website that does — which, unfortunately, could be your competitor's.
While you may rely on your products or services to close the sale, you need to employ a website design that leads prospects to the beginning of that sales journey. Below are some effective and easy website design tips to begin leveraging to increase clicks and (ultimately) sales.
Use the Color Spectrum for Call-to-Action Buttons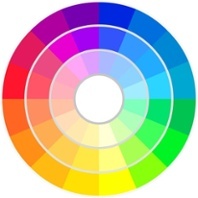 Words aren't the only factor in your call-to-action buttons' clickability. Using a color that stands out helps bring your visitors' eyes to the exact place you want them to click.
Here's a simple method our designers apply: use colors on the opposite end of the color spectrum.
So if your website is mostly blue and white, a yellow or orange CTA stands out boldly against its surroundings, as seen in the example below of CJWinter's website.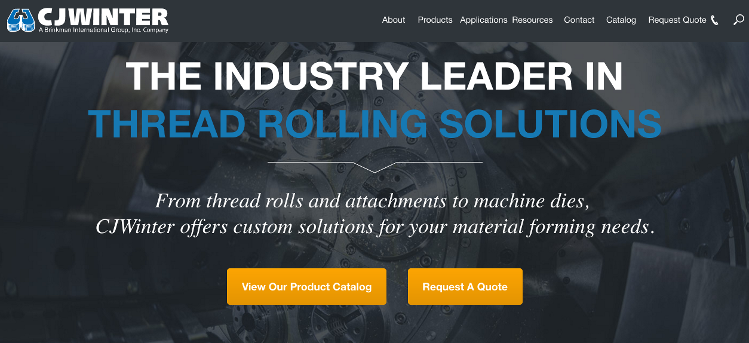 Create a Dynamite (and Keyword-Relevant) Headline
Your headline is one of the first things visitors should see when they visit your website. It is also the first thing Google sees when determining how to rank your website in search results.
So you need to find a balance between a compelling headline and one that's relevant to your business. In the example below, DFT Valves adds the two most powerful keywords that its customers search for directly into their headline, adding "World Class Manufacturer" to immediately instill trust in its site visitors.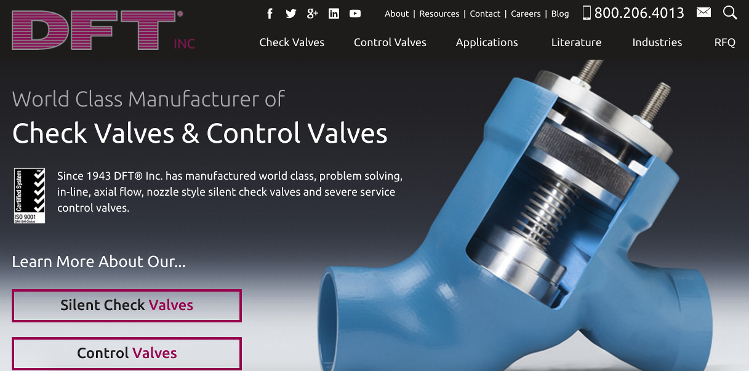 Remember to keep the headline short and direct — you can always use your H2, or the subhead, to explain more details, like Ardel Engineering uses in the example below.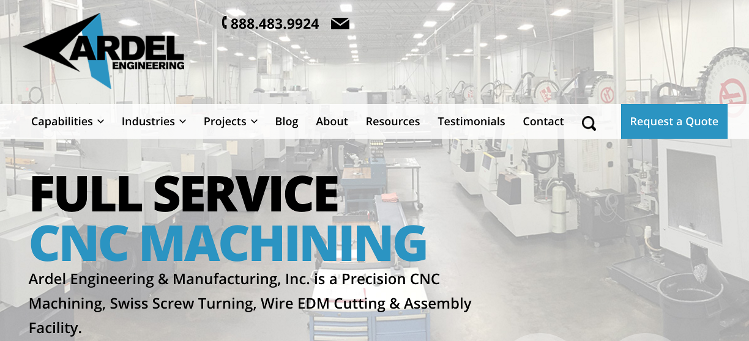 Get Rid of Clutter
What if you visited a potential partner's facility, only to find old equipment, material waste, and garbage laying everywhere? You probably wouldn't be very impressed, nor would you be interested in doing business with them.
A website is no different — when a page is overcrowded with links or photos, visitors get overwhelmed. A simple, straightforward layout allows visitors to easily navigate from page to page.
Rather than designing an overcrowded navigation bar, we create a "Utility Bar." This allows us to design a menu with all the most important pages, while still highlighting options that are important to end users.
Cyclonaire does a great job of this: the top menu of blue boxes comprises the pages that the business wants visitors to click on. But it also adds utilities in the top left and right corners — including a Representative Locator, Customer Login, a Search function, and social media buttons.
This makes it easy for both prospects and returning customers to find what they need quickly.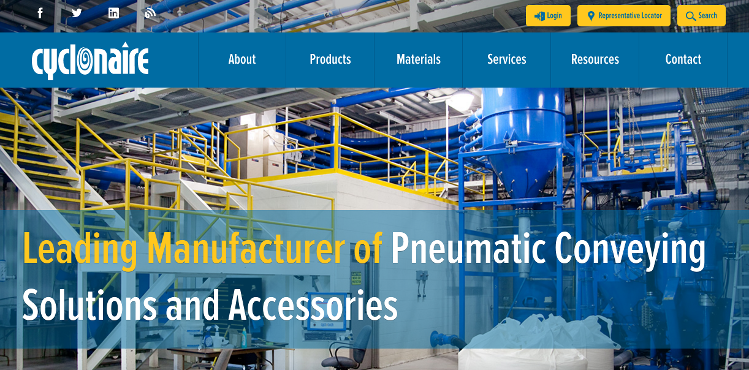 Allow for Skimming

To no one's surprise, the Internet is destroying our attention spans. This means businesses must write and design pages that allow visitors to skim and still get the main message of the story across.
Using this blog as an example, design your product pages with skimming in mind: break them up with numbers, images, bullet points, and/or subheads.
ABU (Always Be Updating)
Your customers and your business are constantly changing — so why shouldn't your website?
It is essential to constantly research, test, and update your website to stay competitive. That's why growth-driven design, the latest trend in website design, is catching on quickly for businesses in both the B2C and B2B spaces.
Growth-driven design takes the "ABU" approach to a new level by considering the key performance indicators unique to your business, and carrying out tests to determine which call-to-action button, image, or headline delivers the best results.
Interested in learning more? Contact us today.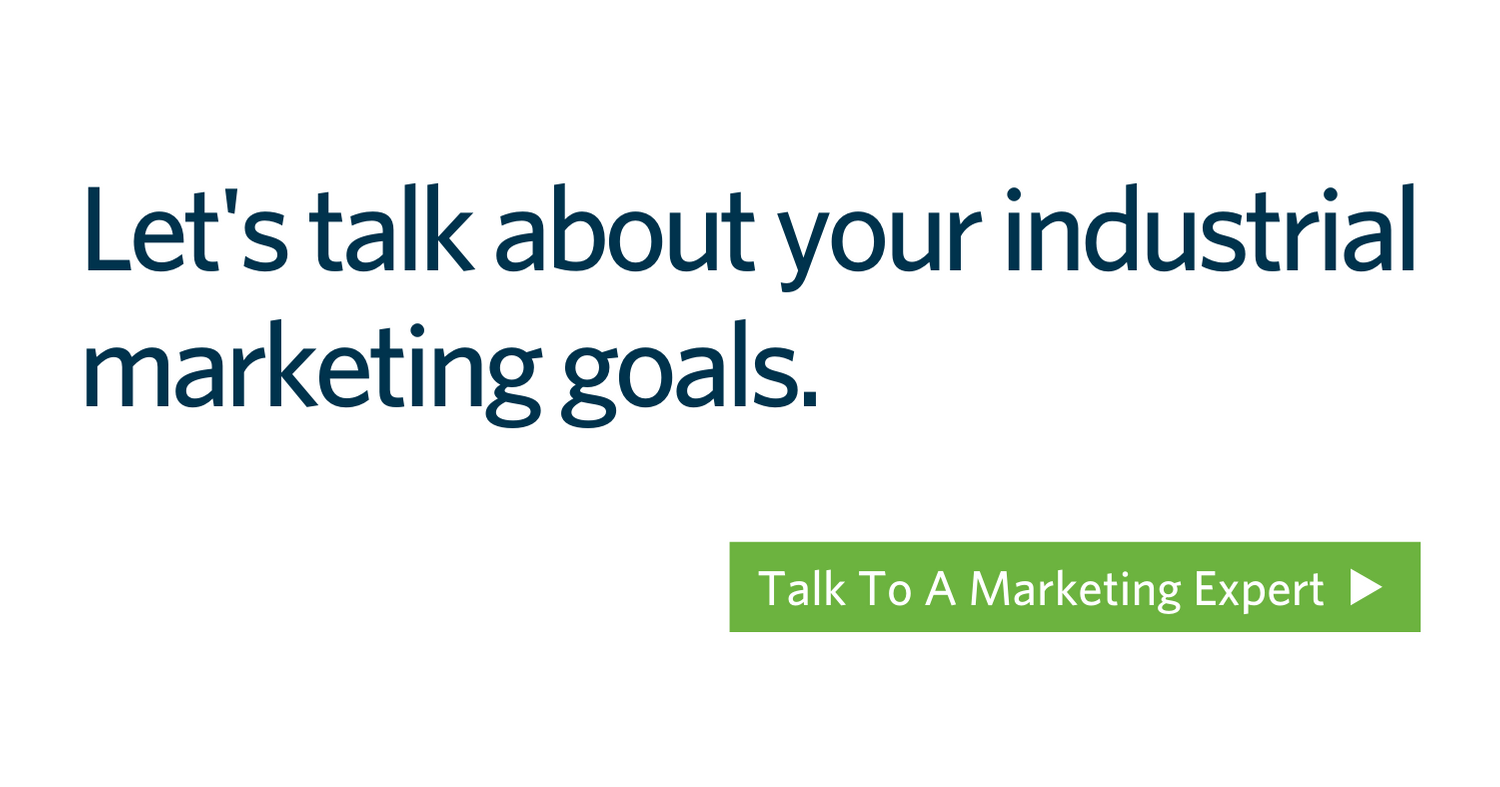 Did you find this useful?